New Photographs Reveal that the Millennium Falcon has Touched Down in England

Photos have revealed that Star Wars most famous spaceship has touched down in London.
Star Wars: Episode VIII is halfway through filming, according to director Rian Johnson. Ever since production began on the film back in February, fans have been treated to a number of photos and bits of information from the set. Today we got our first look at the Millennium Falcon parked on a recreated portion of the famed Skellig Michael Island in Ireland. Skellig Michael is where the dramatic final scene of Star Wars: The Force Awakens takes place.
Thanks to Dailymail, we now have a closer look at the huge set which resembles the world that Rey, played by actress Daisy Ridley, visited at the end of last year's Star Wars: The Force Awakens when she finally tracked down the missing Luke Skywalker. Along with a beautiful view of the legendary starship and its location on Ahch-To, we also see other buildings, the now-iconic Jedi steps and a giant tree…
Check them out!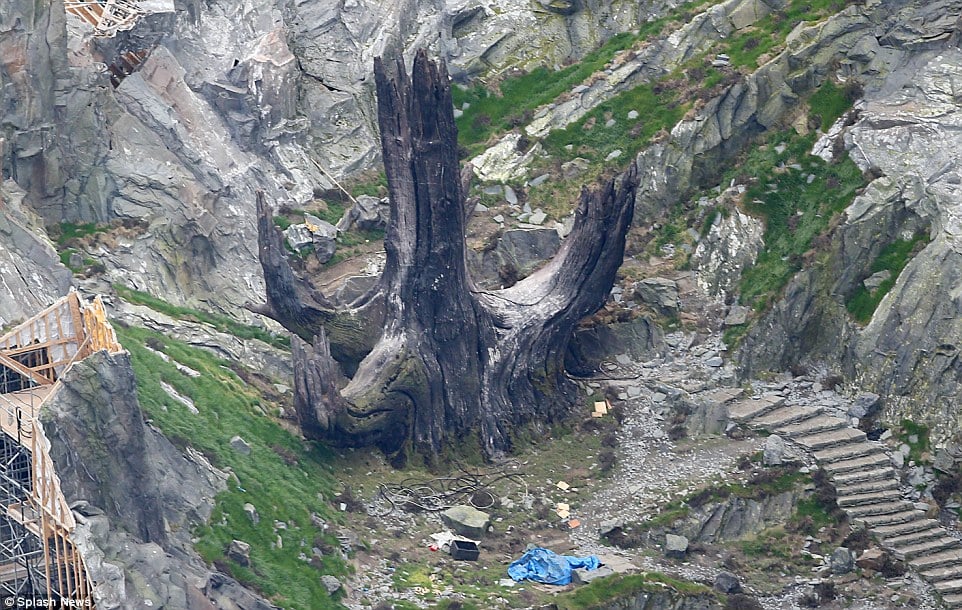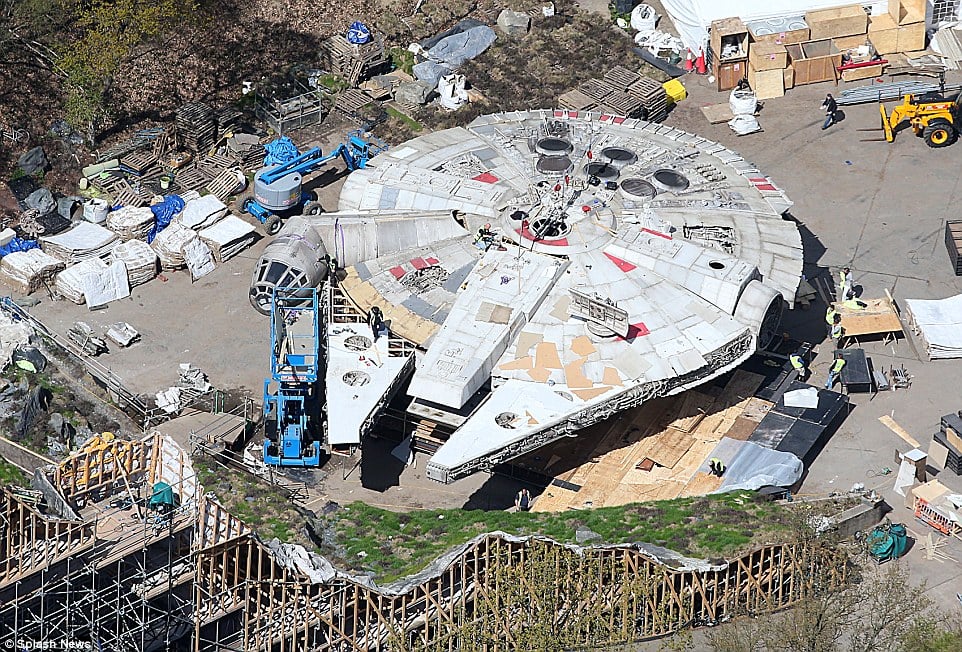 Rogue One: A Star Wars Story hits theaters on December 16th, 2016, followed by Star Wars: Episode 8 on December 15th, 2017, and the Han Solo Star Wars Anthology film on May 25th, 2018. Star Wars: Episode 9 is expected to reach theaters in 2019, followed by the third Star Wars Anthology film in 2020.
Check back for more Star Wars news at SWNN.
May the Force be with you…