The Rogues of Solo: A Star Wars Story – Details on Beckett, Val, and Vos from EW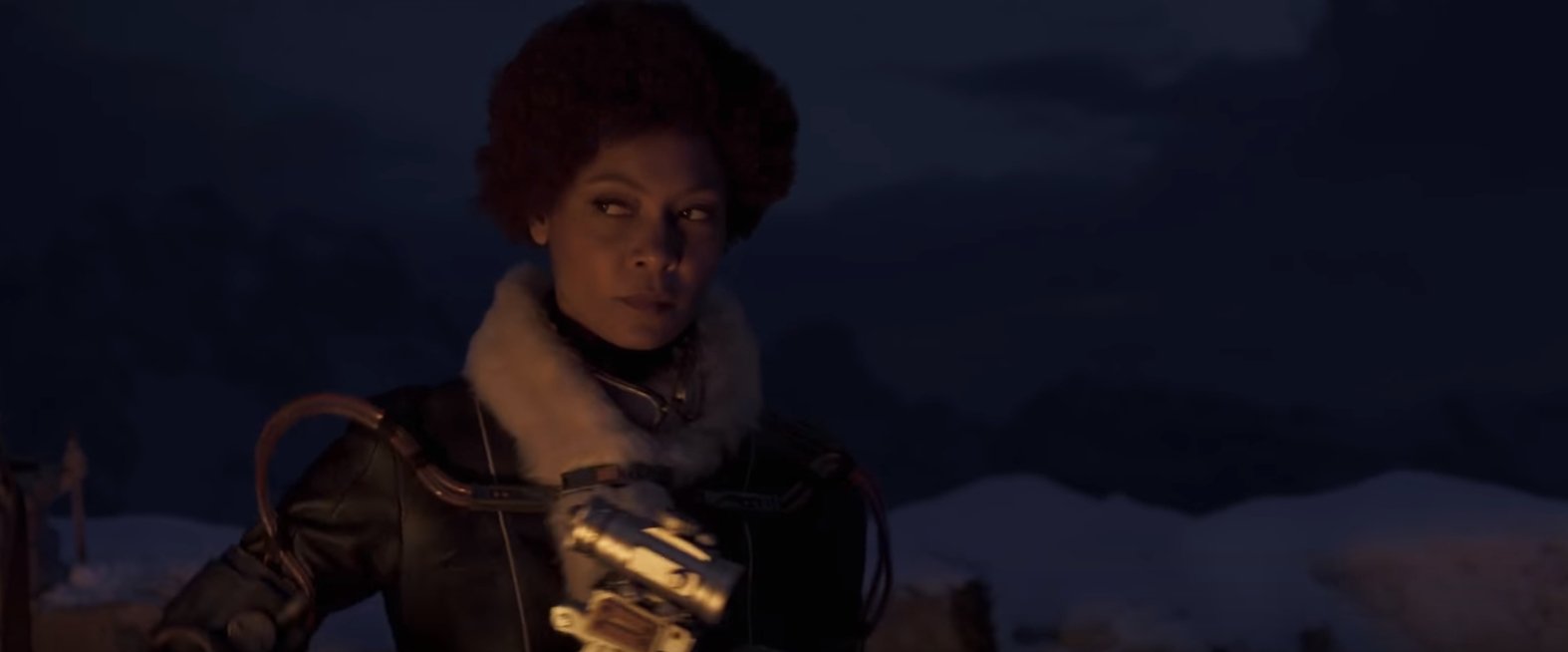 EW's week of Solo coverage continues with a look at some of the scoundrels that will populate the film. Of course some of the details remain mysterious, but the article gives us some new insights on the characters.
First up from EW is Tobias Beckett (Woody Harrelson).
"Well, he really shapes Han really more than anybody, as Han comes to realize that in a lawless time he needs to try to come to terms with some kind of moral code," says director Ron Howard.

Screenwriters Lawrence and Jon Kasdan both re-read Robert Louis Stevenson's Treasure Island before diving into the script, looking to create a similar mentor/apprentice relationship to the pirate Long John Silver and young Jim Hawkins.
So, if the Long John Silver comparison is significant to the character, Beckett looks to be some sort of father figure to a young Han, but one who probably isn't entirely to be trusted. This makes sense from a story structure standpoint as we'll need an elder role model to both show the ropes to a young Han trying to make his mark in the underworld, but also have someone for him to rebel against to become the more cynical scoundrel we see years later in that Mos Eisley Cantina.
Next up is the mysterious Val (Thandie Newton).
"She's tied to Beckett, that's how Han meets Val," says Lucasfilm president Kathleen Kennedy. "They've been partners a long time."

She's not impressed with the Corellian pilot. "I will say at first glance, doesn't necessarily have total faith in Han — as a lot of people he meets in his life tend to feel about him," Jon Kasdan says. "She's a little skeptical of this kid when she meets him. And her relationship with him goes in, I think, an … interesting direction."
Lucasfilm is noticeably limiting the details they give on this character which leads one to believe she may be the source of significant surprises to come. What might that "interesting direction" their relationship goes be? Rivals? Love interests? Enemies? Or possibly something even more complicated and surprising. Only time will tell.
Finally we come to Dryden Vos (Paul Bettany). The as yet unseen boss of this little section of the Star Wars underworld who according to EW (sorry to disappoint) is no relation to a certain prequel era Jedi.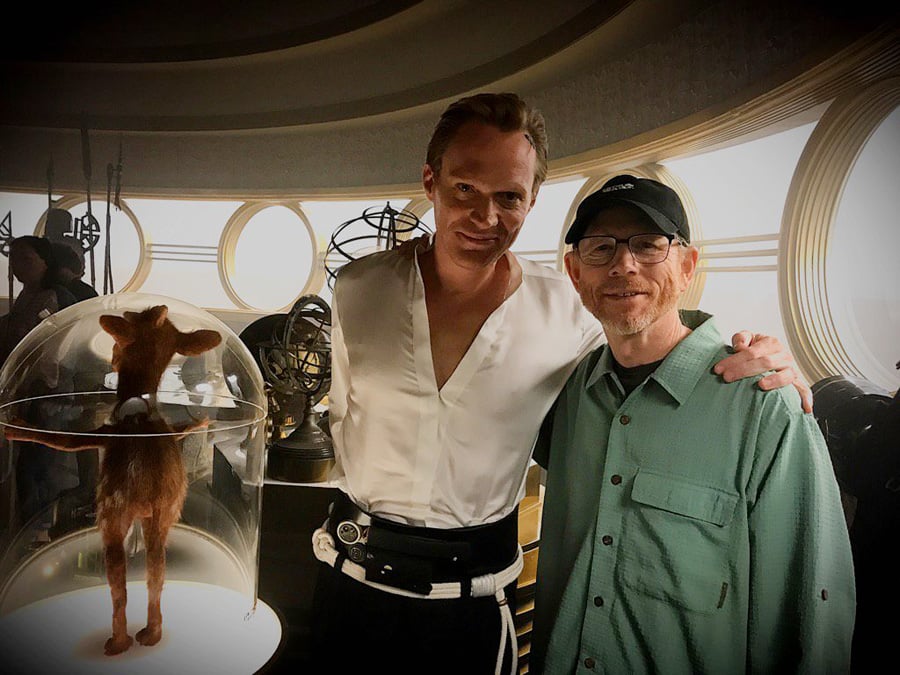 We've seen the sleazy take on a gangland chief with Jabba the Hutt, but Vos will give us the handsome version of a figure who has found great success by breaking the rules — but isn't the kind to get his hands dirty.

"It's a sort of combination of class and swagger and real danger which I think is a fun thing, and he absolutely inhabits it," says Jon Kasdan. "He's way deeper in the crime world than anyone else that we meet in the movie."

The galactic crime realm isn't a place where people concern themselves with titles, though. "There's no hierarchy," Jon Kasdan says. "There are some that are in power, and there's some that are scrambling to stay alive."
So, Vos will take an opposite approach from what we've seen previously with the Hutts and represent power in the criminal element from a much classier standpoint. Whether he proves to be a leader and ally to Solo and friends, or another antagonist for them to cross will presumably be revealed when the film comes out in May.
Head over to EW for the full article which includes a few more details on each of the characters as well as some speculation on whether a certain iconic bounty hunter might show up in the film