Updated With More Videos! 'Star Wars: Andor': New Photos and Video Give Up-Close Look at New Filming Location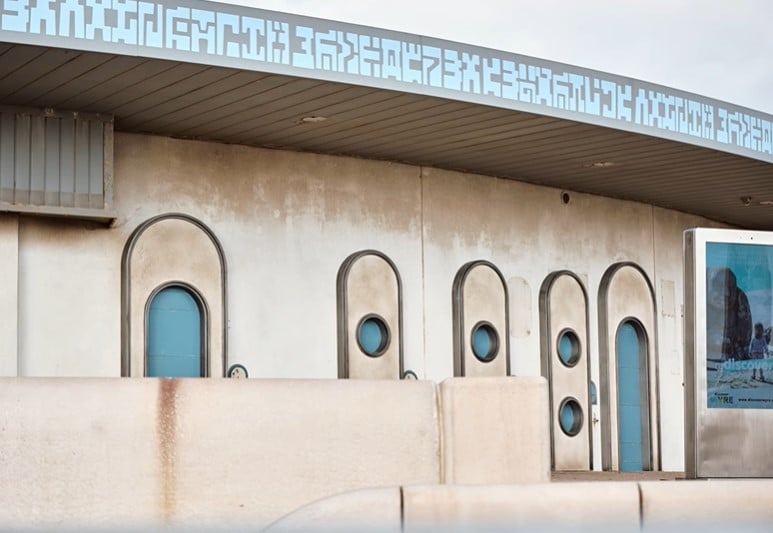 The production of Andor is getting ready to start filming in Cleveleys, a town on the Fylde Coast of Lancashire, England. The show will be utilizing several locations from the town that will transform into a galaxy far, far away location. Thanks to new images and videos from multiple sources, we now have an up-close view of the location, which is right near the beach.
The photos come from the Twitter account CleveleysNews, which as your detective skills probably figured out, is an account covering all things Cleveleys. In their photos we can get a really good look at some of the physical transformations happening at the location.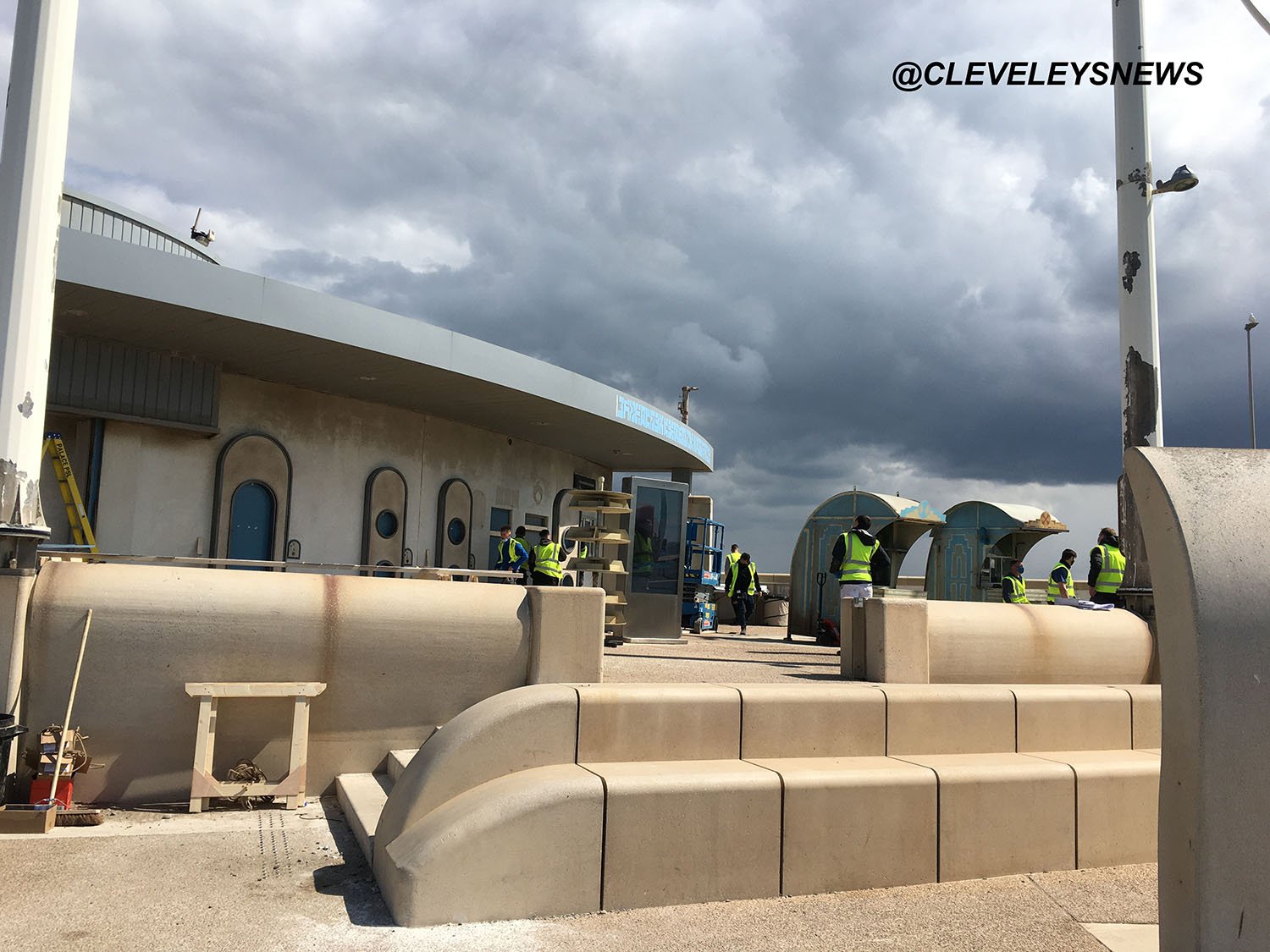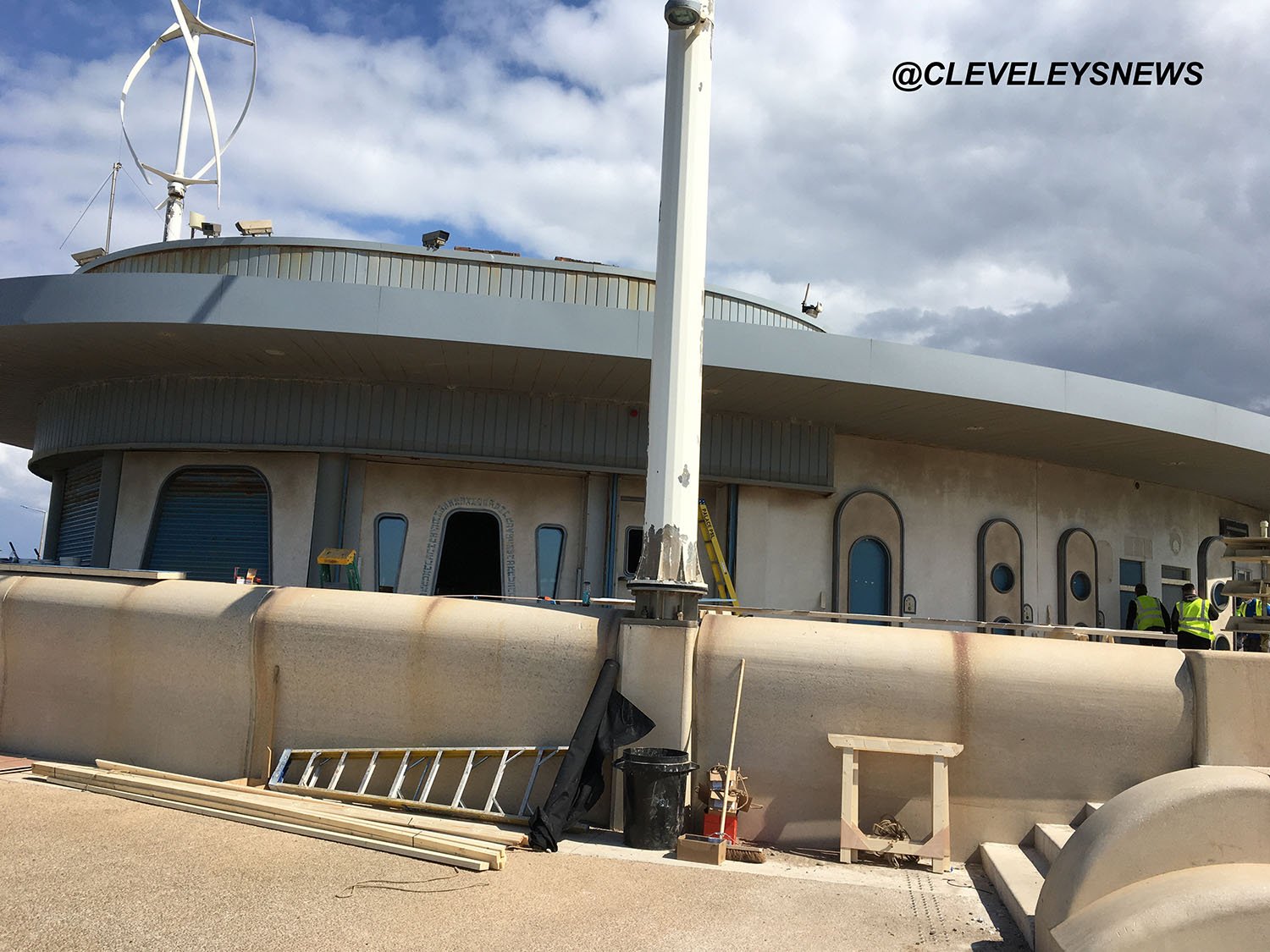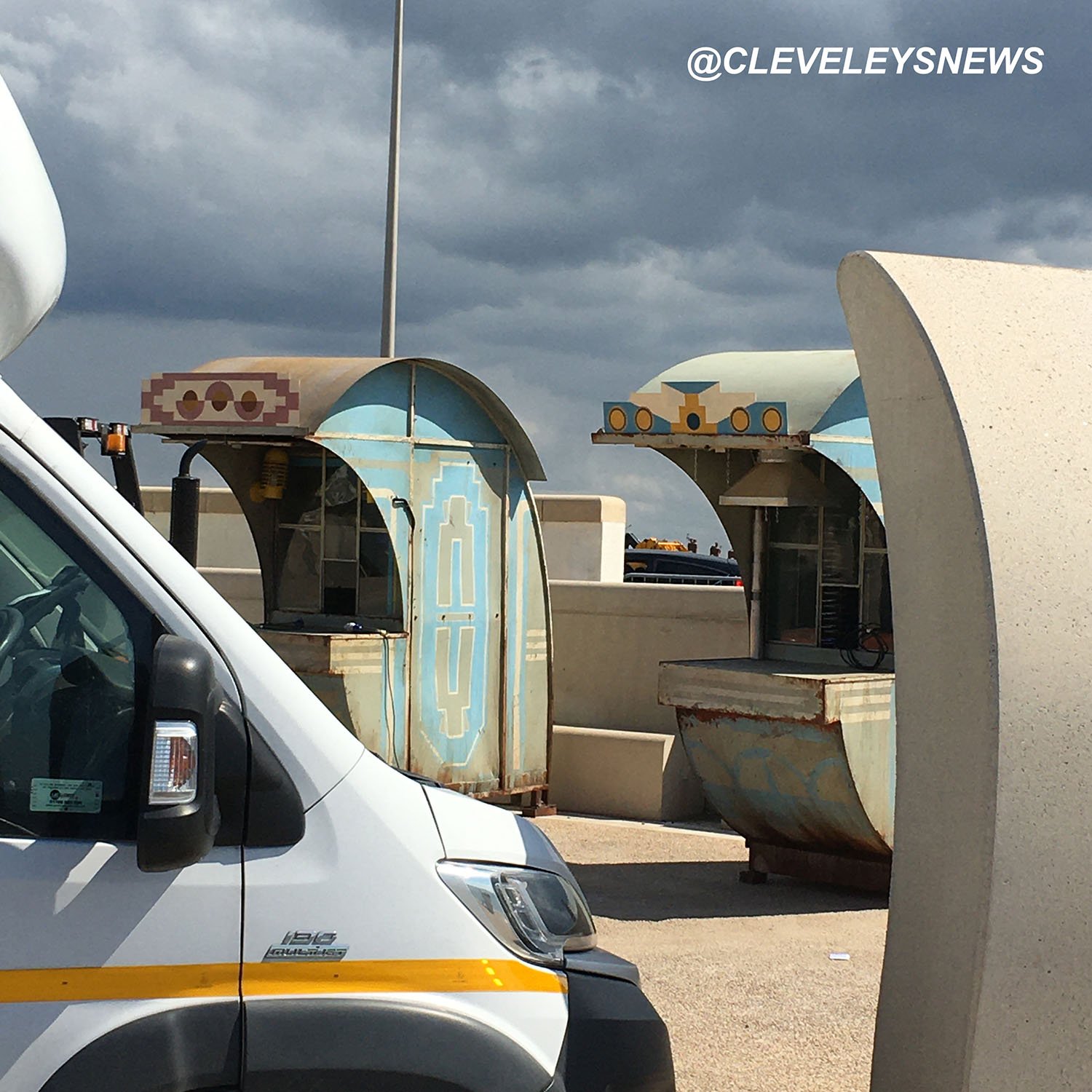 A second source sent us an up-close video he took of the area. He told us that the show will feature the locations seen in the video — Cleveleys' Cove Cafe, Cleveleys' promenade, etc., which are all currently dressed. Apparently, all the existing street furniture infrastructure will be dressed up and digitally altered in post. He also told us that shooting will start on Saturday and Sunday, which lines up with what another local resident said in a video he published earlier this week.
According to him, more videos are coming soon, with the second part being posted today, on April 30. Presumably, they will show even more infrastructures from the city that the show will be using.
Here is the first video. Special thanks to Youtube member streetrogue photography for the heads up.
Also, here are some of the images from the video that look really interesting. All images by streetrogue photography.
The location is gorgeous and feels very organically Star Wars, so it's exciting that the crew from Andor is looking at this kind of place for the show. Which planet this will be, or what function it will play in the show, remains to be seen. We will learn more about it when trailers start coming our way, and eventually the show, at some point in 2022.
Update!
As expected, more videos from Cleveleys were shared yesterday, showing the set in greater details. Check them out below:
Stay tuned for more updates!
Miguel Fernández is a Spanish student that has movies as his second passion in life. His favorite movie of all time is The Lord of the Rings, but he is also a huge Star Wars fan. However, fantasy movies are not his only cup of tea, as movies from Scorsese, Fincher, Kubrick or Hitchcock have been an obsession for him since he started to understand the language of filmmaking. He is that guy who will watch a black and white movie, just because it is in black and white.