Solo: A Star Wars Story Expected To Film Pick-Up Shots In The Next Few Weeks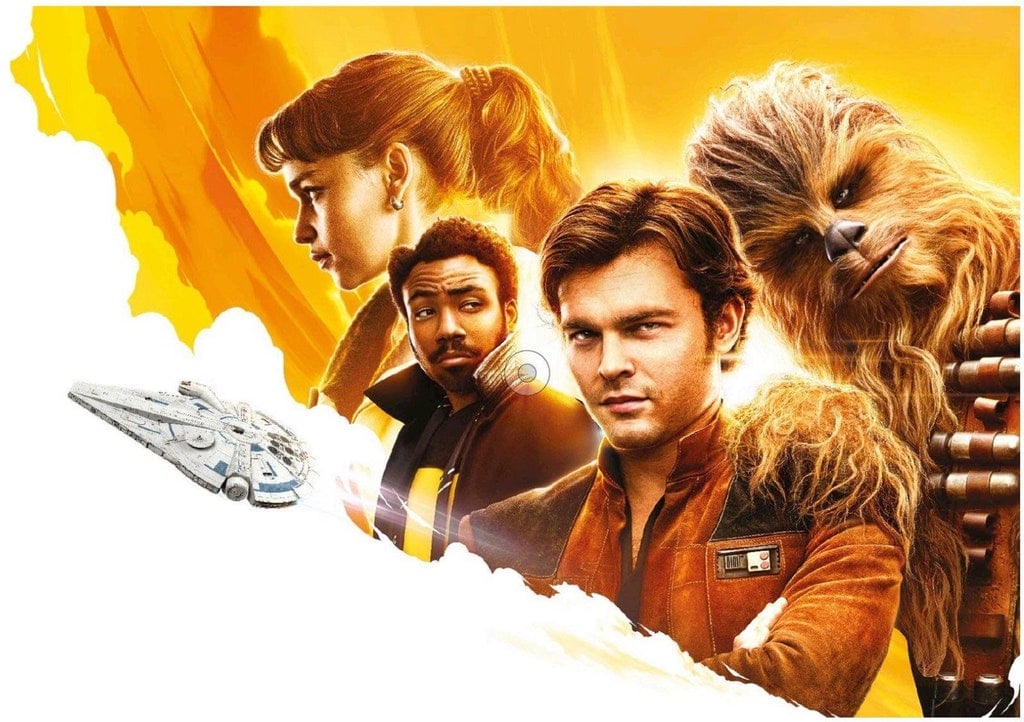 Once again, Solo: A Star Wars Story is undergoing some additional photography. Now, before anyone panics, bear in mind that this new round of filming is stated to be pick-ups to aid in the post-production process and not a significant overhaul of the existing movie.
Solo underwent a rather turbulent production history – while things were initially suggested to be smooth sailing for the second Star Wars spin-off, that all changed when directors Phillip Lord and Christopher Miller were unexpectedly fired due to creative clashes with screenwriter Lawrence Kasdan and Lucasfilm President Kathleen Kennedy. Ron Howard quickly took up their sword afterward, and while things went pretty smoothly from there from the sound of things, there were some hiccups – Michael K. Williams' character had to be written out due to scheduling conflicts, and the reshoot/principal photography plan that Howard oversaw lasted longer than expected, with Paul Bettany claiming that this was because Lucasfilm liked Howard's revisions that much. Today, we have learned that work on the movie is not yet complete, as some filming will still be done in January and February:
Again – don't panic. Featured within the thread embedded above is a conversation between fellow user and the original poster confirming that these are pick-ups and not last-minute overhauls of major setpieces:
"It's probably pickups."

"It is, from what I've heard."
Prior to Hollywood's obsession with reshooting major sequences for big-budget movies to beef up a film, what was generally perceived as a reshoot is what we now think of as a pick-up – generally speaking, minor scenes that are done to fit in with continuity and to make for a better edit in the final film. Both The Force Awakens and The Last Jedi had these kinds of additional photography, and while this might seem like Lucasfilm is cutting things a little close with Solo, it's worth noting that 2005's Revenge of the Sith had a similar January/February period where they did some additional filming before turning in the final edit – all in time for a late May release window, just as it is for this new movie. Also worth noting is that the famous Darth Vader hallway sequence was done at a similarly late stage into Rogue One's post-production cycle, and it ended up being one of the most well-received parts about the film.
For now, we won't have a clear idea of what to expect from Solo: A Star Wars Story, but with a trailer rumored to be just around the corner, we ought to be enlightened soon. Here's hoping that Disney has a solid marketing plan for the movie.
Grant has been a fan of Star Wars for as long as he can remember, having seen every movie on the big screen. When he's not hard at work with his college studies, he keeps himself busy by reporting on all kinds of Star Wars news for SWNN and general movie news on the sister site, Movie News Net. He served as a frequent commentator on SWNN's The Resistance Broadcast.