Star Wars Rebels Returns In February; New Episode Names, Air Dates, & Descriptions Revealed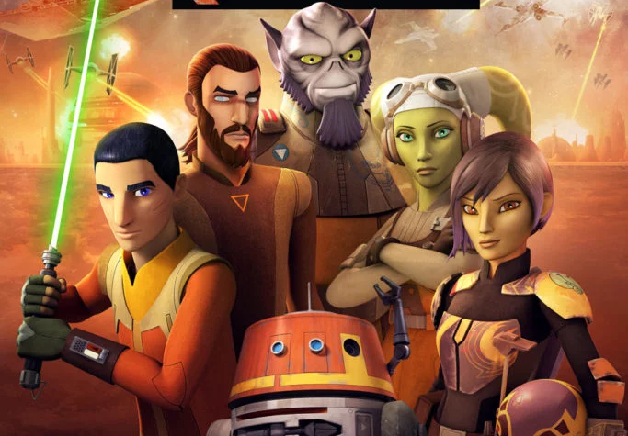 Star Wars Rebels is starting its last run of episodes next month – and with them come new descriptions of what to expect going forward. Without giving anything away, it's sounding like there's going to be a major event that will shift the way the characters will be handled going forward.
First things first: it's looking like Star Wars Rebels will get back into the habit of releasing a single episode per week, and that new episodes will air on Saturdays. The first one that's listed with a date says the show will return on February 24. This might not be the official return date (as I'll explain below), but in any case it certainly does look like there's a good reason as to why the show's last midseason finale didn't feel like a midseason finale.
The next two episodes, as described by Star Wars Underworld, hint at a game-changing event. Everything after here is a potential spoiler, so I would suggest you tread lightly. The episodes are labeled as follows:
Jedi Night: The Ghost crew infiltrates the Imperial headquarters on Lothal to save one of their own. [Airs February 24, 2018.]

DUME: Reeling from a devastating loss, the Ghost crew rallies together to find a new purpose and resolve. [Airs March 3, 2018.]
So between the ominous title of the midseason premiere and the description of the following episode, Kanan Jarrus (or Caleb Dume as he was once known) is probably going to die. If this is the case, then the former was likely at least considered for a potential midseason finale that they ultimately chose to push back until the show's return. On a more cheery note, it also sounds like we might get off of Lothal again.
At this time, it's not clear if these episodes precede the other three that have been listed – Allegiance, One Giant Step Ahead, and Call of the Spectre – or if they come afterward. If the latter is true, then the show returns on February 3. But given that the last episode ended with Hera in the Empire's grasp, it looks like the former case is true. The show will likely end on another two-part finale, so it seems like we now know the names of all of the remaining episodes until then.
Grant has been a fan of Star Wars for as long as he can remember, having seen every movie on the big screen. When he's not hard at work with his college studies, he keeps himself busy by reporting on all kinds of Star Wars news for SWNN and general movie news on the sister site, Movie News Net. He served as a frequent commentator on SWNN's The Resistance Broadcast.