UPDATE 2! Phil Lord & Christopher Miller Have Left Star Wars: Han Solo.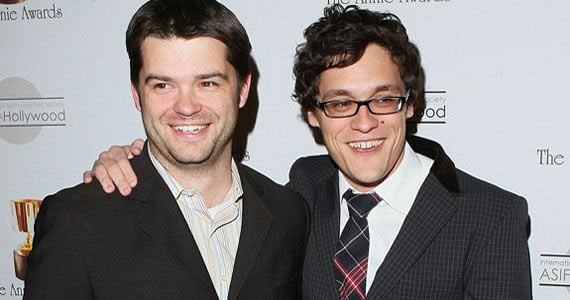 In a rather unexpected turn of events, Phil Lord and Christopher Miller have left the production of the Han Solo movie close to completion of principal photography.
The official Star Wars website has issued the following statement:
"Phil Lord and Christopher Miller are talented filmmakers who have assembled an incredible cast and crew, but it's become clear that we had different creative visions on this film, and we've decided to part ways. A new director will be announced soon," said Kathleen Kennedy, president of Lucasfilm.

"Unfortunately, our vision and process weren't aligned with our partners on this project. We normally aren't fans of the phrase 'creative differences' but for once this cliché is true. We are really proud of the amazing and world-class work of our cast and crew," stated Phil Lord and Christopher Miller.
Filming is expected to continue soon after a new director has been announced (which will apparently be very soon), and the film remains set for its original release date.
Not that long ago, there were some reports that there were internally a few concerns about the filming of Han Solo and that reshoots were necessary – something I went off on the most recent episode of The Resistance Broadcast, since these wouldn't actually be "reshoots", but principal photography (since the culture of reshoot-phobia is almost always ridiculous in this day and age). However, there may have been something to the concerns described after all.
Does this mean that Han Solo is going to be an unmitigated trainwreck of a film? I certainly have serious concerns over this turn of events, but I doubt that it's going to be a disaster for one reason – Star Wars is absolutely no stranger to troubled productions. A New Hope's production was so nightmarish for George Lucas that he refused to direct another film for twenty-two years. The Empire Strikes Back, while less troubled, went vastly overbudget. Return of the Jedi, the "smoothest" production of the Original Trilogy, had a lot of disagreements between Lucas and director Richard Marquand. The Force Awakens had to deal with Harrison Ford's injury completely throwing production for a loop. And most recently, Rogue One had to completely overhaul its third act in the longer-than-normal period of reshoots that the movie had. Lucasfilm has repeatedly shown that in spite of all the adversity that they've faced creatively, they've been able to put out consistently good movies.
However, I certainly do have deep concerns over this turn of events happening so late into the game – if the two directors had been replaced for the reshoots, I'd still be concerned, but at the least it'd happen at a much better time for the new director to reevaluate everything. If they'd quit before filming began, then I'd also have concerns, though they'd be fewer in number. That these two rising directors suddenly decided that things weren't working out for them right before production on the film wrapped raises a whole lot of questions, and none of them are particularly pretty. On the plus side, everything that I have personally heard about the film thus far has indicated that they're very confident in the movie, in stark contrast to this shocker of an announcement. We'll be sure to look into this as this situation unfolds.
UPDATE 1!
It sure didn't take long for this story to get an update. The good news is that the "creative differences" described seem to be a result of corporate drama as opposed to sudden dissatisfaction with the film. The Wrap's Umberto "El Mayimbe" Gonzales recently uncovered a scoop regarding the seemingly sudden shift in gears. He first shared this cryptic tweet shortly after the announcement:
Where there was smoke there was fire

— Umberto Gonzalez (@elmayimbe) June 21, 2017
And he quickly came up with his scoop shortly afterward:
Directors Phil Lord and Chris Miller met with DC Films during the production hiatus of the Star Wars Han Solo spinoff, insiders exclusively told TheWrap.

The duo met about the possibility of directing The Flash after Rick Famuyiwa left the project over creative differences last year, according to multiple individuals familiar with the project. It was unclear whether they were already considering an exit from the Han Solo project.
So this is certainly an interesting story. Prior to their decision to leave Han Solo, Phil Lord & Christopher Miller were looking back at The Flash, a film that they were previously involved with, while Han Solo had a production hiatus. The Flash is a film which got delayed significantly and has undergone a number of changes with the creative teams working on it (with the current front-runner for the director's seat being Robert Zemeckis of Back to the Future fame after he's finished with another film). They originally chose to start work on it before dropping it in favor of Han Solo, which was brought forward in production following the departure of a director who had previously been signed up to direct a Star Wars movie (more on this in just a second). So it's not hard to see why someone like Lucasfilm President Kathleen Kennedy, who worked hard to get them aboard the Star Wars spin-off, would be less than enthused at their thoughts of ditching their Star Wars duties to work on The Flash again (or, alternately, that they weren't as "into" directing a Star Wars movie as they'd thought that they'd be) – and this is likely a factor in why these "creative differences" happened.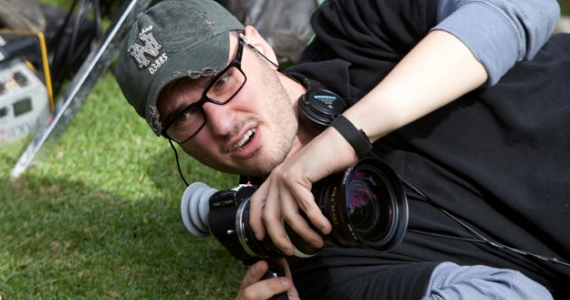 The trouble with the Star Wars: Han Solo and The Flash situation actually started back with Twentieth Century Fox when they developed Fant4stic. As some of you might remember, Josh Trank was lined up to direct the planned Boba Fett/Bounty Hunters movie at the request of occasional Star Wars producer Simon Kinberg, who was getting started on filming Fant4stic with Trank at the time the announcement was made. But the complete disaster that was Fant4stic's production – an unbelievable story of a director with reported substance abuse issues and unprofessional behavior toward the cast and crew, along with a studio that didn't know what on Earth they could possibly do to complete the movie on time and retain the license to use the film rights from reverting back to Marvel Studios – completely threw things for a loop, and Kinberg warned Kennedy not to go through with keeping Trank on-board. As such, Trank was a no-show at a "Future Filmmakers" panel – which happened days before it was announced that he'd be leaving the project for "creative differences" shortly afterward.
So one of the other projects that were in Lucasfilm's pipeline had to take its place was brought forward: Han… Solo. (Apologies for the momentary Snoke impression.) And for that, Lucasfilm had Lord & Miller in mind to take on the project… Which brings us full circle to the article mentioned in this update. In a nutshell, Josh Trank's less-than-fantastic folly resulted in a series of complications for both Warner Brothers and Disney alike. The glowing stuff I've heard about the movie behind the scenes (especially with the script, which is said to be really good) makes me think that this was as far removed from a situation like Josh Trank's dumpster fire of a superhero movie as possibly imaginable, and that a degree of executive concerns are what really led to this sudden development. But we'll be sure to learn more over the course of the next few days as the poor people working Lucasfilm's PR department have their work cut out for them.
UPDATE 2!
In the continuing saga of the unexpected Han Solo production shenanigans, Lucasfilm President Kathleen Kennedy has recently come under fire for allegedly restricting Lord & Miller's creative visions. Variety reported the following:
Miller and Lord were stunned to find that they were not being granted freedom to run the production in the manner that they were accustomed to. They balked at Kennedy's tight control on the set. A person with knowledge of the production said that the chemistry between the directors and Kennedy was never right. "It was a culture clash from day one," the source said. "She didn't even like the way they folded their socks."

The source said that while Lord and Miller were supposedly hired for their vision and distinctive brand of filmmaking when it came to the Star Wars production, Kennedy did not approve of their shooting style and process of interacting with actors and crew. "They weren't given the leeway to do what they had to do," the source said.

The duo also clashed with Kasdan, who has been an integral creative part of several Star Wars movies, dating back the the 1980 The Empire Strikes Back. Like Kennedy, he questioned many of the pair's directing choices. "Kathy, her team and Larry Kasdan have been doing it their way for a very long time. They know how the cheese is made and that's how they want it made," said the source. "It became a very polarizing set."
However, there's something in this article that doesn't line up with what we know:
Some insiders believe that while Kennedy wants to make a splash by hiring young indie directors such as Gareth Edwards (Rogue One: A Star Wars Story) and Rian Johnson (Star Wars: The Last Jedi), she's ultimately unwilling to empower them to make their own creative decisions.
While it's incredibly likely that she ultimately didn't get along with Lord & Miller, that doesn't mean that she's a control freak with other directors. By all accounts, she and J. J. Abrams got along incredibly well, and while Rogue One's third act got restructured significantly in part due to Tony Gilroy, Gareth Edwards was a big part of the movie's promotional campaign and got to tell one of the darkest Star Wars stories in the movie series. Most importantly, Rian Johnson's recent account about the creative freedom he had on The Last Jedi seems to spit in the face of the idea that Kennedy's Lucasfilm regime has a set idea of how to do things:
So something clearly isn't adding up here. With the middle chapter of the Sequel Trilogy, Rian Johnson arguably has the greatest amount of creative freedom out of any Sequel Trilogy director. That same freedom might not have been available to Lord & Miller because they were inherently working within the confines of a prequel, but I don't think this means that we should assume that Kathleen Kennedy is a micromanager who hates creativity. The impression I'm under points in the opposite direction – that Lucasfilm is a company that takes its movies incredibly seriously and will do whatever to make sure that the final product is as good as it can possibly be.
The Hollywood Reporter, conversely, is under the impression that Lord & Miller's style clashed with what Lawrence and Jon Kasdan's script and how they interpretation of the film's title character – and that Kennedy was more inclined to side with the Kasdans. This, to me, is the much more plausible scenario of what went down:
The creative clash [between L&M an the Kasdans], according to one insider, also came down to differences in understanding the character of Han Solo. "People need to understand that Han Solo is not a comedic personality. He's sarcastic and selfish," said that source.

The friction was felt almost immediately when the movie began shooting in February, sources say, but the directors always thought it could be worked through. Kennedy, the producer and head of Lucasfilm, decided to back her lifelong colleague, who shaped much of Solo's character in Empire and ‪Return of the Jedi and who had a specific tone in mind for the new movie. The duo also didn't feel they had the support of producer Allison Shearmur, who was acting as Lucasfilm's representative on the London set.
This doesn't seem like it's a decision that was made on the spur of the moment. Quite the opposite – Lucasfilm is in a bad situation and they're trying to make the best of the situation, however difficult that may be.
More on this story will come out over time, but for now, Disney's at two for two with Star Wars and they're looking to end the year with three for three. I think there's a good chance they could make good on four for four in spite of having one of the most troubling developments for one of the Star Wars productions that happened under their watch yet.
Grant has been a fan of Star Wars for as long as he can remember, having seen every movie on the big screen. When he's not hard at work with his college studies, he keeps himself busy by reporting on all kinds of Star Wars news for SWNN and general movie news on the sister site, Movie News Net. He served as a frequent commentator on SWNN's The Resistance Broadcast.