UPDATE! RUMOR: Ron Howard To Replace Lord & Miller On Han Solo?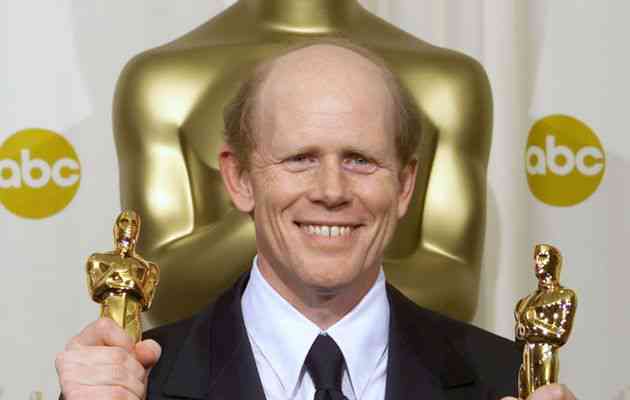 Alright, so it's safe to say that people are pretty freaked out about the fiasco with Phil Lord and Christopher Miller leaving Han Solo at the tail end of production. But the good news is that there may be a capable director waiting in the wings to take over – Ron Howard – along with a second potential back-up director who is already involved with the movie.
From Deadline:
Deadline hears that Ron Howard has emerged as front runner to replace Phil Lord & Christopher Miller on the untitled Han Solo Star Wars spinoff film. Disney dropped a shocker this afternoon with the announcement that the duo exited a picture that has been in production since February at London's Pinewood Studios. This after an inability to recover from creative rifts with LucasFilm chief Kathleen Kennedy and screenwriter Lawrence Kasdan. Latter has been mentioned as possible to step in, but I'm putting my money on Howard.

In Howard, Disney's getting a pro who can step right in and keep the picture on track for May, 2018 release. Howard has been busy as ever… but I am hearing that he might well step right in here and keep the film on track.
As mentioned above, if Howard turns the offer down, then Lawrence Kasdan could take over directing. But if Howard gets the job, then he'll be the first Academy Award-winning director to handle a Star Wars project, which ought to count for something.
UPDATE!
The Hollywood Reporter added a little more information to this situation, including another potential name for an emergency director to take over the project: Joe Johnston.
Ron Howard is one of the names that has emerged, according to sources. Joe Johnston, who directed The Rocketeer and Jumanji, has been mentioned as another possible candidate. Others suggest that Kasdan, who has directed movies like ‪The Big Chill and Silverado, could step in as he is already in prime position to know what needs to be fixed. Although that move could be complicated by DGA rules preventing someone already working on a film taking over for a director that is being replaced except for a short-term emergency.
I've personally been pulling for Johnston to get behind the wheels of a Star Wars movie, but at this point I'd much rather he handle the planned movie with bounty hunters (assuming that's still on the cards). But still, I believe that he's a strong enough director to handle the project if push comes to shove.
Grant has been a fan of Star Wars for as long as he can remember, having seen every movie on the big screen. When he's not hard at work with his college studies, he keeps himself busy by reporting on all kinds of Star Wars news for SWNN and general movie news on the sister site, Movie News Net. He served as a frequent commentator on SWNN's The Resistance Broadcast.