Rumors Indicate that 'Han Solo' Extras Have Been Released but Production Continues!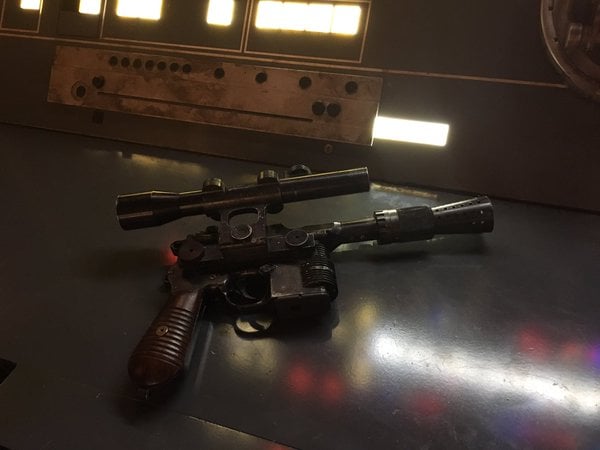 Following the shocking news last night that Lucasfilm and directing duo Phil Lord and Chris Miller have parted ways due to cited "creative differences" on the upcoming Star Wars Story, it now looks like production could be delayed until July despite being several weeks from completion, at least for the movie's extras.
An email from a casting agency for extras has allegedly leaked on Reddit confirming a number of details with the new shoot. The email can be seen in full below:
Hi

Following last night's late release on RED CUP, we have been in discussion with Production to find out the situation with your remaining booked dates.

Unfortunately, the releases this week have been the result of a large schedule upheaval. All the dates you have previously been booked for, have now been cancelled and you are hereby released from them.

We can only apologise for this huge change, as we know it will impact all of you in different ways. It is a decision that has been made by Production, we at Key Casting have aimed to do our best by our artists by informing you ASAP.

Production have now stated that your scenes are due to be resumed MONDAY 10TH JULY, AND WILL SHOOT FOR THREE WEEKS.

We have been asked to block book you from Mon 10 – Sun 30 July, including weekends. The team have stated that some of these days will be dropped but at this point they would love you to be free for as much of this time as possible.

We are aware some of you will not be able to commit to all dates in this time period, or may have holidays booked. That is absolutely fine. Again, Production would love you to be as fully available as possible for these new dates, but they will understand if that's not the case.

You should please now follow the respond link below to let us know if you are available for rescheduled filming Mon 10 – Sun 30 July, and warn us of any unavailable dates so we can inform Production.
For those struggling to understand the way this message has been worded – it basically implies that Key Casting, an agency known to cast Background Artists (also known as "Extras") in large films such as Rogue One: A Star Wars Story, has informed some of the cast that due to the directorial change announced last night, that the dates of production have been delayed. Shooting will now commence on Monday the 10th of July and will finish three weeks later on Sunday the 30th.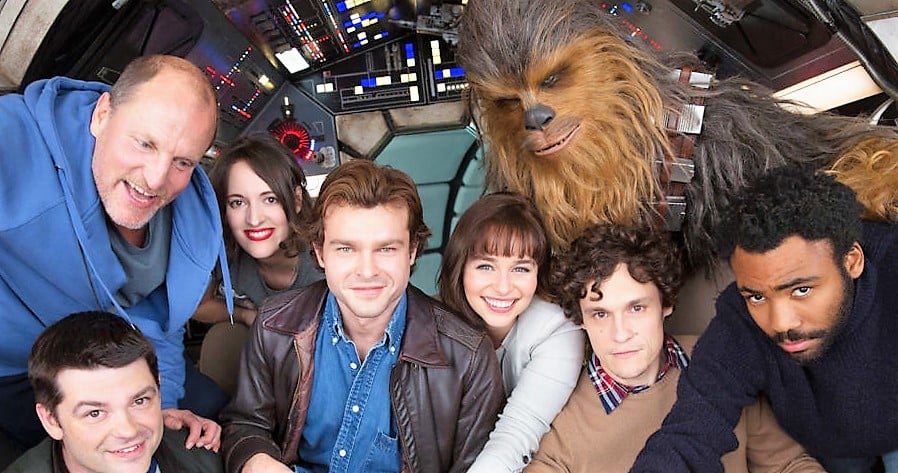 However, contradictory to this report, we also have a source that says production is still underway. This additional piece of news could imply a number of things. First, that the initial report mentioned above is false, or that the second unit team is still working. Also our friends from LaFosaDelRancor had heard the same from a source of their own – production is still underway. It is very possible that actually both stories here are correct. While we have no doubts now that production is still going on, it's possible that the extras have been released until July, while they film with the main players, who are unlikely to be released. There has still been no official word from Lucasfilm since announcing the departure of Lord and Miller.
This gap of almost three weeks could be for Lucasfilm to find a replacement, or if they already have one, it could be to plan a way to salvage what they seem to think is a problematic film. Firing the director(s) this late into production is practically unheard of and is incredibly drastic, but clearly, the multi-billion dollar franchise near and dear to all of our hearts is important to the folks at Lucasfilm – otherwise, they wouldn't have taken a risk quite like this.
It is currently unclear whether this delay means the reshoots will also be delayed and therefore shift the whole post-production process back significantly – meaning if they can't find a release by May 2018 and if the weeks after this don't seem appropriate (if perhaps another tentpole is scheduled for release) then it could mean the still untitled Star Wars Story could see the same December release date that has now become expected since the Disney acquisition.