Lucasfilm on the Future of Star Wars.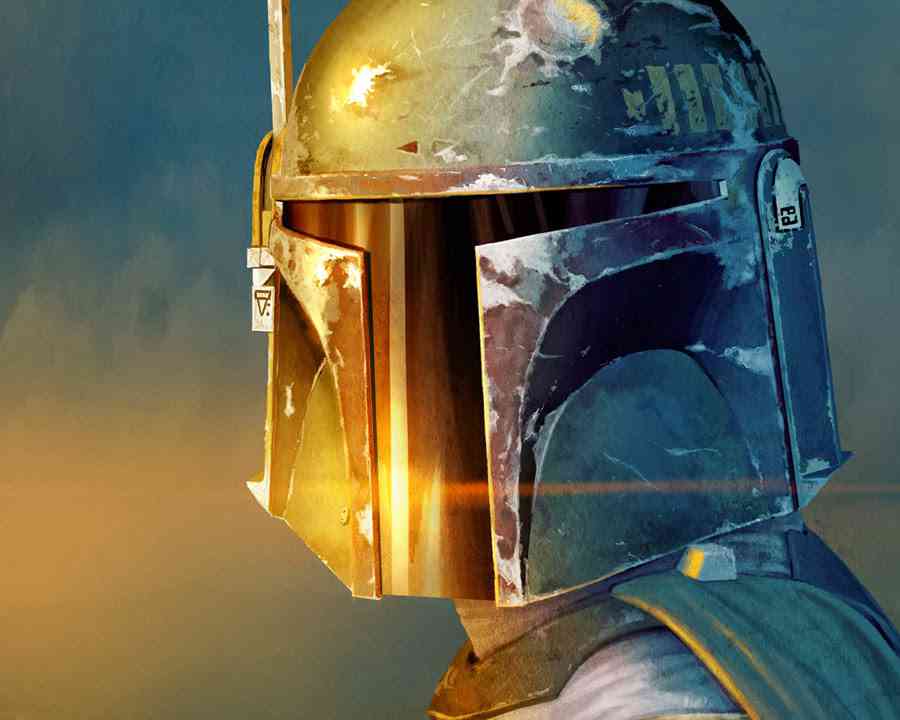 Like with their Marvel Cinematic Universe, Disney is already setting up plans for Star Wars sequels well into the future. Entertainment Weekly has just run a piece discussing what the future of the franchise entails beyond Episode IX – and it confirms that the Boba Fett movie was, in fact, scheduled for a 2018 release window before it and the Han Solo movie swapped places.
The article, written by the talented Anthony Breznican, covers a wide variety of topics concerning Lucasfilm's plans for the future. Here are six key revelations from it.
There's more riding on Rogue One than you think.
Do you like Star Wars experimenting with new concepts? If so, then you'd better cross your fingers and hope that Rogue One does well, because how well it does will help determine what kind of direction Lucasfilm will take the franchise going forward. Star Wars obviously isn't going anywhere, but whether or not they continue going forward with other trilogies or if they develop a number of spin-offs is up in the air at this point – and Rogue One looks to be the deciding factor in how they plan on taking their approach after 2020.
The biggest question of all: After the new trilogy ends with Episode IX in 2019, will a new trilogy begin? Or does the annual release of a Star Wars film become a litany of stand-alones, only occasionally threading back together (the way the Marvel movies do)? "That's a conversation going on right now, too," Lucasfilm president Kathleen Kennedy says. "I have to honestly tell you, could we [do nothing but stand-alones]? Sure. But I don't know. We are looking at all of that." Gauging audience reaction to Rogue One will be critical as Lucasfilm evaluates how different it can get with these stand-alone films from the traditions of the trilogy, or "saga," films.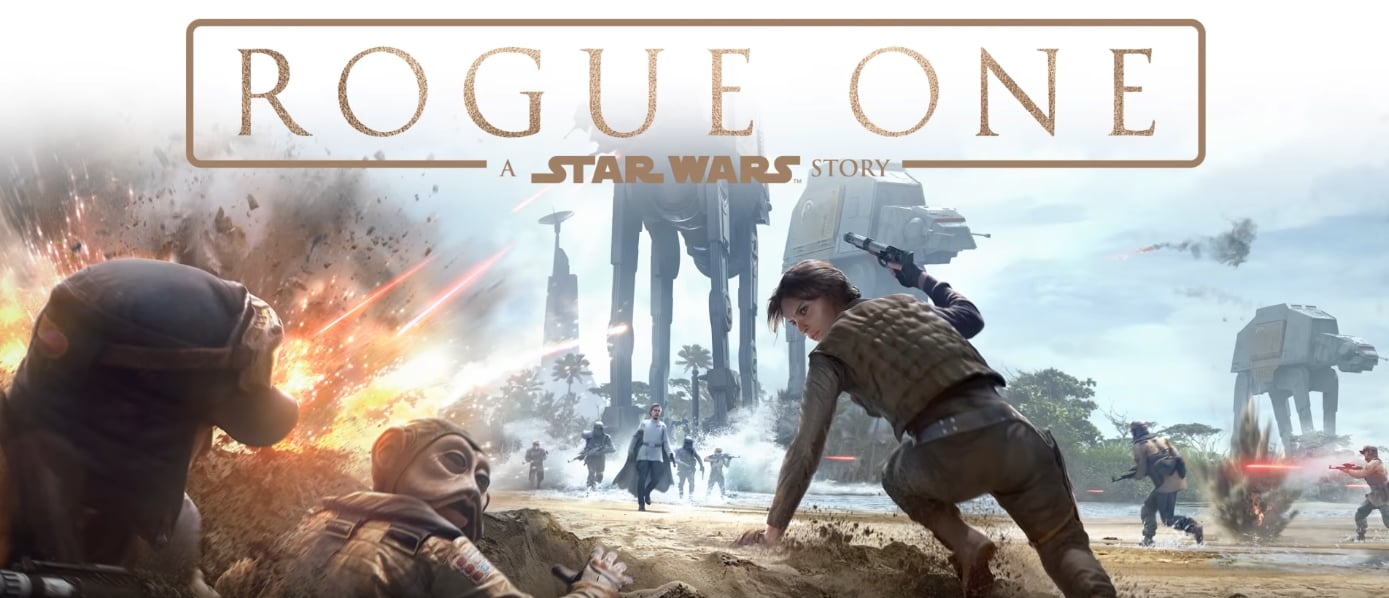 The Opening Crawl is seen as essential for the Saga Movies; not so much for the Anthologies.
If you're worried that Episode VIII might buck tradition and forego the Opening Crawl format, then this should come as a relief – Kathleen Kennedy has insisted that the only movies that won't necessarily use the serial-esque format are the standalone movies.
"More than likely [Rogue One] will not have a crawl," Kennedy says of the iconic floating text that has opened every previous Star Wars movie. "We feel that that is proprietary with the saga films. But how this evolves…? We haven't fully decided, and [traditional Star Wars elements] may be pretty spare for this first one."
This shouldn't come as much of a surprise, but given that Episode VIII will take place immediately after The Force Awakens, some were concerned that the movie would immediately open on Ahch-To instead of featuring the classic Star Wars way of delivering exposition. Well now, you can put those concerns to rest, as the Opening Crawl is here to stay for the Skywalker Saga.
Josh Trank was going to direct the long-rumored Boba Fett movie.
…And had he not been fired from the project, then a proof-of-concept teaser akin to the one for Rogue One would have been shown at Celebration Anaheim. It's also presumably the reason why the character of Boba Fett has featured so little in the new canon thus far in spite of his importance in the Legends continuity.
After the release of the new film, the Star Wars braintrust will map out the further reaches of the galaxy. Among the titles that have been considered is a Boba Fett/bounty hunter movie that director Josh Trank was hired to make before he dropped out following the troubled production of his Fantastic Four reboot. It came so close to being officially announced, Lucasfilm even prepped a teaser reel to show at Star Wars Celebration in spring of 2015, sources tell EW. At the last minute, the split with Trank backburnered the project.
It's not really mentioned in the article itself, but the behind-the-scenes drama that happened with Fant4stic was the stuff of legend – Twentieth Century Fox ordered that most of the action sequences planned for the film would be cut shortly before filming began in order to save on budget, leading to hasty re-writes cutting the film's intended story into a third of what director Josh Trank had wanted to tell. With his creative vision impaired, coupled with the stresses of handling a much larger project (as the only other film he directed – Chronicle – was a low-budget, small-scale film), Trank broke down over the course of filming and became despondent to the film's cast and crew, and outright unresponsive to Fox when the time came for them to film reshoots for several months. Producer Simon Kinberg, who has done some work on Rebels, apparently threatened to leave the Boba Fett movie (and possibly Lucasfilm altogether) if Trank was not encouraged to skip out on directing the project, leading to the suspiciously-timed excuse that the director caught a cold and couldn't attend Celebration Anaheim.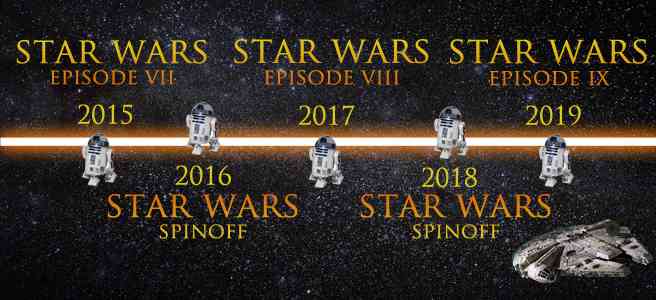 Shortly after the event, Trank later "left" the project altogether, which was subsequently delayed to a 2020 release window or later. By the time the intensely-negative reviews for Fant4stic came in, Trank was apparently so crestfallen that he threw the studio under the bus and blamed them for the state of the film, leading to the film bombing and dashing Fox's hopes of making an X-Men/Fantastic Four crossover in the future, let alone another Fantastic Four movie. In spite of the debacle pretty much ending his chances at handling another major studio project in the foreseeable future, Trank still intends to move forward with his smaller films, such as Fonzo, a Tom Hardy-led biopic about Al Capone's descent into dementia-ridden madness after his imprisonment. It seems as though he may be the kind of director that creates much better work when he tells smaller stories, so we wish that his current project will help him turn his career around.
A summit will be held in January 2017 to decide what other projects are developed.
Trank's departure doesn't necessarily spell the end to the possible Boba Fett movie, but the people at Lucasfilm are still weighing out their options at this time.
"There are [possible movies] that we have been talking a lot about," Kennedy says. "But we are planning to sit down in January, since we will have had The Force Awakens released, now Rogue One, and we've finished shooting Episode VIII. We have enough information where we can step back a little bit and say, What are we doing? What do we feel is exciting? And what are some of the things we want to explore?"

Who will be making those calls? "The story team and the trust, and the visual effects team that we have been working with," Kennedy says. "We always pull in the directors and the writers that have been a part of these other three movies. We create pretty much a very collegiate group of people to share ideas."
Again, because it's worth mentioning, the future of Star Wars depends on you, more or less. Sure, they'll make more, but continued support of the franchise decides what sort of creative risks they'll take and what decisions they will make down the road. The earliest possible time where we could hear about the results of this summit would be Celebration Anaheim, though a rollout on the scale of Marvel's Phase 3 announcement back in 2014 is not likely.
The Anthology films were the brainchild of George Lucas.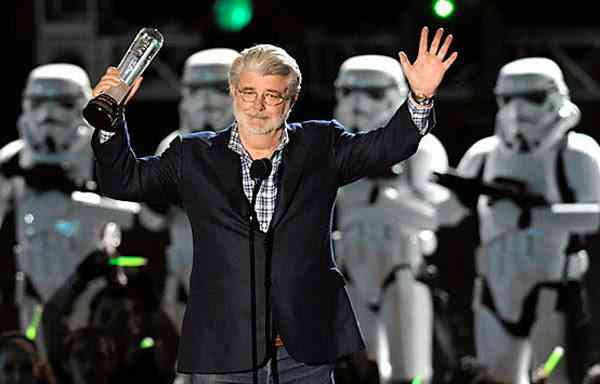 If you're familiar about the development history of the Star Wars franchise, then you may know that George Lucas's vision for the Skywalker Saga at one point encompassed twelve movies – three trilogies and a series of unconnected spin-offs to add more texture to the Galaxy Far, Far Away. Eventually, Lucas cut the twelve movies down to nine, and further down to six, and that seemed to be that until he decided to hand the franchise off to a new generation of filmmakers. But before he retired from his position as Lucasfilm's CEO, he threw out a couple of pitches for movies that revisited his initial outline (since he knew that they were going to make a Sequel Trilogy regardless of whether or not he'd be the one to direct it).
"George talked to me about doing this when I first came aboard," Kennedy says. "He had often thought about doing it and he had actually written down three or four thoughts and ideas, directions you could go. Obviously inside the mythology there were lots of opportunities. So that was the first conversation I had… We certainly talked about origin type stories, but we didn't get into the specifics of that… We talked a lot about the Jedi and the foundational ideas that George had thought about when he created the mythology. It was sort of spit-balling ideas."
The idea for Rogue One as an idea came not from George Lucas, but from John Knoll, ILM's CCO. The first of George's ideas for spin-offs is the Han Solo movie, and presumably the Boba Fett movie was his concept, too. We won't be able to learn more about George's ideas for future filmmakers to take on until after they've been announced, but it's interesting to see that he invested some degree of involvement with Lucasfilm after his plans to retire.
Finally, why Rogue One was used as the launchpad for the Anthology series.
When asked about why Rogue One was picked to be the first Anthology movie, Kiri Hart – Lucasfilm's head of story development – said the following:
"Rogue One felt like a great beginning for because [most Star Wars fans] know about the Death Star plans. They know the things that happened in A New Hope… So it had those familiar elements, those anchor points, but it also was about a completely new set of characters. So it felt like a really good template for the kinds of things that we feel these movies can do."
Which, of course, suggests that the more money Rogue One makes, the more Lucasfilm will go against "playing it safe" in the future. The premise being so rooted in the original film actually plays to Rogue One's benefit for the people who know their stuff about Star Wars – the only problem here is that audiences unfamiliar with the setting might be confused about what happened to Rey making contact with Luke, or why Darth Vader is suddenly alive again. Still, the amount of hype the film has generated online suggested that the movie is going to overcome that pitfall rather easily.
That's it for today, but Entertainment Weekly has promised that a piece on the music of Rogue One will be hitting soon. We'll be sure to cover it when it arrives.
Grant has been a fan of Star Wars for as long as he can remember, having seen every movie on the big screen. When he's not hard at work with his college studies, he keeps himself busy by reporting on all kinds of Star Wars news for SWNN and general movie news on the sister site, Movie News Net. He served as a frequent commentator on SWNN's The Resistance Broadcast.