J.W. Rinzler Gives an Update on 'The Making of Star Wars: The Force Awakens' Book
J.W. Rinzler, the author behind the 'The Making of Star Wars: The Force Awakens', has revealed that he doesn't know what form of the book is going to come out, and he doesn't know if it's even coming out this October. Read on for more!
As Star Wars: Episode VIII enters post production, fans of the Star Wars universe have been looking to pass the time waiting for the film's release by getting a closer look at the making of last year's Star Wars: The Force Awakens. The film took in more than $2 billion at the global box office, a monumental success due in large part to an incredible behind-the-scenes effort from some of the film industry's most incredibly talented visual professionals.
With several Oscar nominations, one for Visual Effects, one of the best places fans could get a good look at those visuals would be in J.W. Rinzler's The Making of Star Wars: The Force Awakens book. Fans across the globe have been patiently awaiting for the book's release that reportedly will give us a look at what made the film so visually spectacular.
The 'Making of' book originally was on target to hit stores in March of 2016, but the release date quickly vanished from the publisher's website and no official statement or comment was made. Back in May, we contacted Mr. Rinzler himself for a comment. You can read what he said HERE. Then, a few months back, the book suddenly had an update on Amazon's home website and listed an October 25th 2016 release date. Today, it seems that a lot is unknown about the release and that October date may be tentative at best.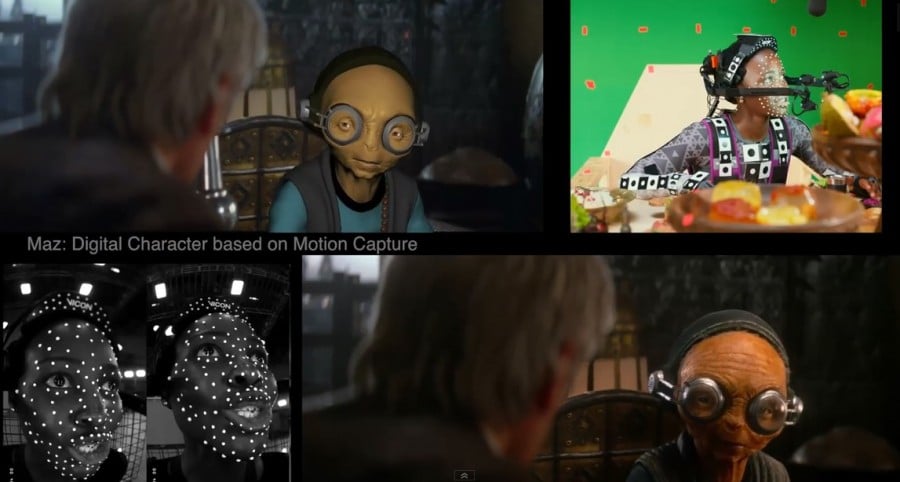 So,  what's the deal? Well, it appears that it's all still a big question mark at this point. However, Rinzler gave a little tidbit on what's going on in a recent online interview.
While appearing on a recent GeedDad Podcast, Rinzler gave an update on the much anticipated announced and delayed 'The Making of Star Wars: The Force Awakens' book. The author of the book say's that he is not so sure that we'll see the book even later this year, or if we'll ever see the book he set out to create at all.
There's a lot of new information. They really didn't release a lot of information. I don't know what form the book is going to come out, and frankly, I don't know if it's coming out in October. Nobody has said that to me, and someone else has said it might be, and I checked with the publisher, and they said it's news to them. So it might just be Amazon… Again, I don't work there anymore, so I'm not privy to information, but I think they would have let me know. … It's a compelling book, and you'd have to ask them why it's been delayed.
Also, Rinzler's told a Twitter member recently that the book has been canceled and that he would have to ask the publisher:
@Timtooine Yes, am asked this often, but book was canceled. You'll have to ask Lucasfilm/Disney/publisher why…

— J. W. Rinzler (@jwrinzler) August 4, 2016

Also Pablo Hidalgo was asked a similar question. Here's what he said:
So basically, we don't know why the book has been delayed (or canceled). It seems that even the Author can't give any clear details about what Disney's and Lucasfilm's plans are at this point.
Anyhow, you can check out the entire interview over at GeedDad. (via /Film)
SWNN will follow this story and keep you updated as more information continues to come available…
May the Force be with you!