The Resistance Broadcast – Episode 71 – "The Resistance Broadcast: A Star Wars Story"
On this episode of The Resistance Broadcast…
The Ahch-To Sea Creature; Second Red Guard Leaked; Colin Trevorrow Talks Episode IX; Carrie Fisher's House on GMM; Collider Possibilities; Solo Crew Shirt Revealed; Reshoot Rumors Are BS; Is The Force With You or Not With You?
Host: Ganon136
Guests: Pomojema, John Hoey, PrincessLeiaCB3
The Rumored Sea Creature we should be seeing in The Last Jedi this December: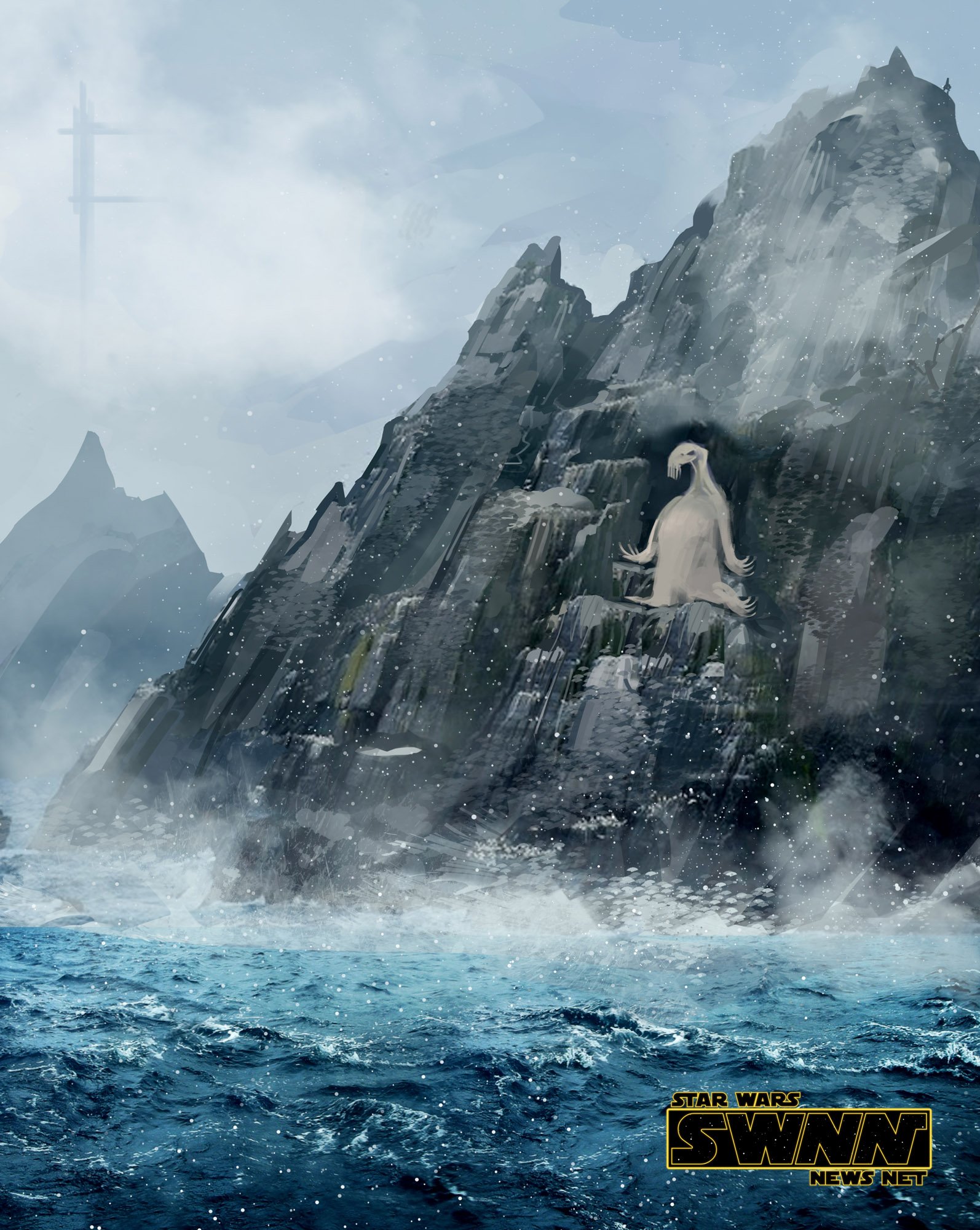 To revisit our Carrie Fisher tribute podcast episode the day she passed, click HERE.
Also don't forget to make Hot Sauce canon!!! With your support, and the trendy hashtag of #MakeHotSauceCanon, we the fans can turn the tide of eating in the Star Wars universe. Bantha meat too bland? Let's ship this idea to the Lucasfilm Story Group and get them on a saucier side of the galaxy far, far away. Simply Tweet #MakeHotSauceCanon to your favorite Lucasfilm and Star Wars employees to get this show on the road. I think this is something we can all get behind.
And don't forget to tweet at @thesheehyit and let him know he has been challenged to host the next edition of "Is The Force With You or Not With You"! We all can't wait to see who he challenges next.
What Han Solo Spinoff Titles sound amazing to you? Have any amazing ideas you want to share with your fellow SW fans? Leave them in the comments below and we just might share our favorites on the next episode!
If you would like to submit questions for the show you can Tweet us @starwarsnewsnet using hashtag #starwarsnewsnet, #theresistancebroadcast, #trb, #swnn, message us on the Cantina Forum in the questions and comments thread, or send an email to viralhide@gmail.com.
Thanks for listening, and if you like this episode, don't forget to hit the like button on SoundCloud and subscribe to us on iTunes!
You can subscribe on iTunes, SoundCloud and Stitcher! (SoundcloudRSS)
Thanks to The Yavin 4 for our intro music.