UPDATE 3! New LEGO Star Wars: The Last Jedi Images Reveal Minifigs!

Three new images of LEGO Star Wars Episode VIII: The Last Jedi show minifigs of three characters, giving us our first look at what Finn will look like as a LEGO the second time around.
SPOILERS!
As some of you already know, we got a closer look at BB-9E not that long ago from r/LEGOLeaks.
More recently, three more images showing off the minifigs for The Last Jedi's new characters made their way online. One is a generic First Order officer (alongside a slightly clearer look at BB-9E), but the more interesting images that leaked are the ones of Snoke and Finn. Check out the embedded link from Reddit below:
[STARWARS] [2018/TLJ] First Order Shuttle Pilot w/ BB-9E from legoleaks
[STARWARS][2017/TLJ] Supreme Leader Snoke Minifigure from legoleaks
Finn, as usual, is out of breath. (I'm guessing that he comes with a second face if you flip his head around.) Snoke, in the meantime, looks a lot better as a minifig than I initially thought he would. The design here is a significant improvement over the minifig design they had for the character in the LEGO Star Wars Episode VII: The Force Awakens game (which, up until now, was the only place you could see Snoke as a LEGO character):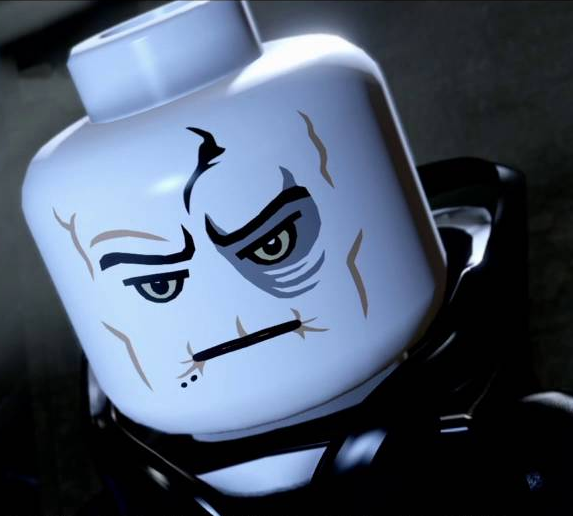 Hopefully, the increase in LEGO-related leaks signify that we're nearing an official unveiling of this material (which will go on sale in September). Stay on target with Star Wars News Net for the latest and greatest stories about the Galaxy Far, Far Away.
UPDATE 1!
A new figure was leaked on Reddit. This time it's a First Order Stormtrooper Sergeant:
UPDATE 2!
Reddit strikes again with a new image of Kylo Ren, without a helmet and with an interchangeable face:
UPDATE 3!
Reddit continues with the leaks as we get more close-ups of the AT-M6 Driver, Rose's second face, and Snoke:
Grant has been a fan of Star Wars for as long as he can remember, having seen every movie on the big screen. When he's not hard at work with his college studies, he keeps himself busy by reporting on all kinds of Star Wars news for SWNN and general movie news on the sister site, Movie News Net. He served as a frequent commentator on SWNN's The Resistance Broadcast.