UPDATE! Star Wars Battlefront II: New Teaser, Leaked Gameplay, & More!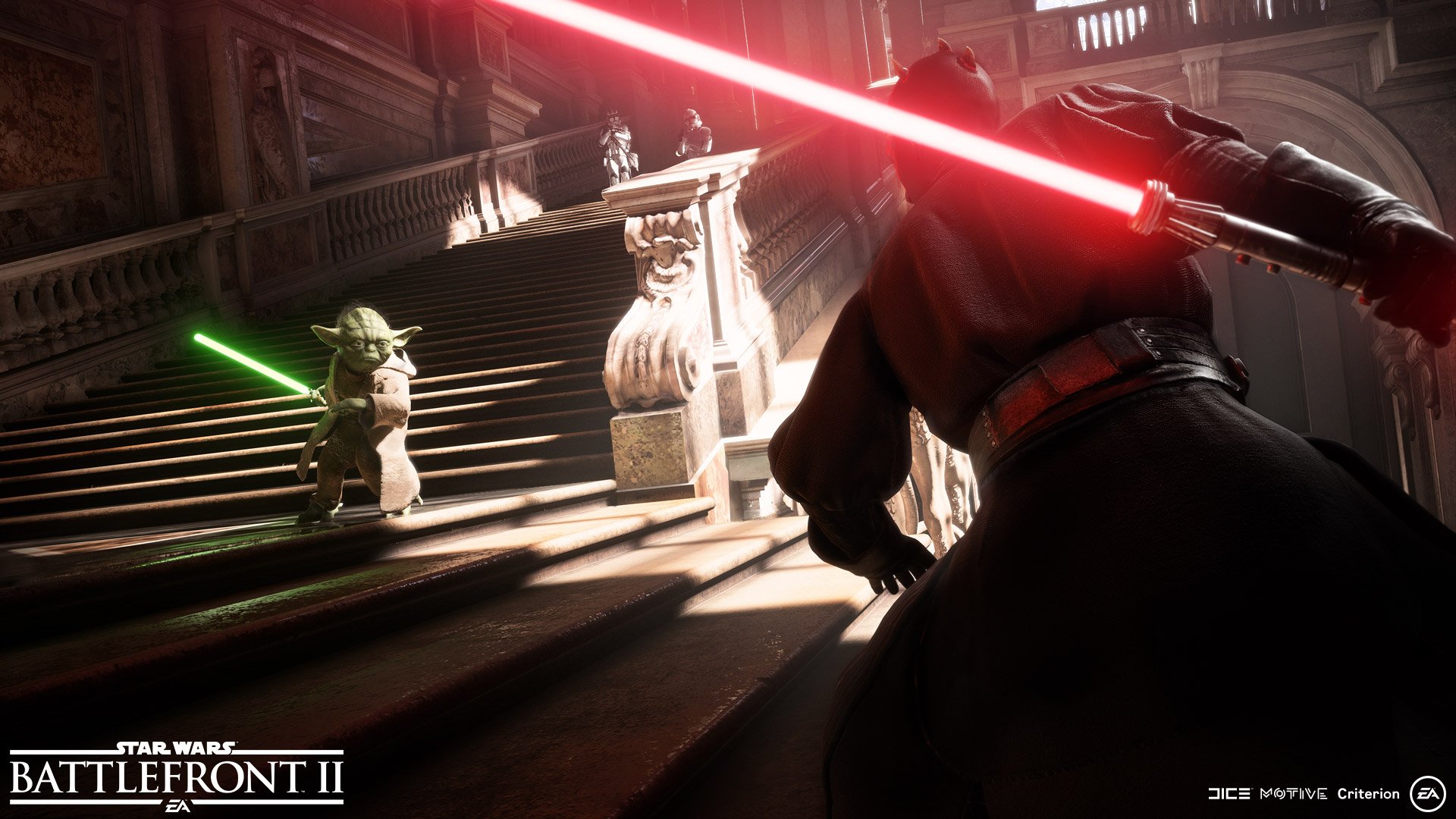 Electronic Arts isn't starting their EA Play presentation until tomorrow – which will feature a new Star Wars Battlefront II trailer and an "Assault on Theed" gameplay stream – but that hasn't stopped them from hyping things up. Ahead of the release of tomorrow's trailer and gameplay stream, we've got a short teaser, a new image teasing new hero battle mechanics (shown above), a leaked clip showing what appears to be character selection and customization, and more.
Let's get started with that first teaser, which dropped earlier today:
Forces are deploying for battle. The #StarWarsBattlefrontII gameplay trailer arrives tomorrow. See it first: https://t.co/cxGHo62t1f pic.twitter.com/k2f5yVzUKn

— EAStarWars (@EAStarWars) June 9, 2017
Here, we see the Battle Droid garrison being deployed in a sequence that almost looks to be a shot-for-shot recreation of a battle from The Phantom Menace. There's not much else to say here, but I'm definitely interested in seeing what they come up with in tomorrow's trailer.
Next up is an official piece covering new details on the game's pre-order bonuses, which is where the article image came from.
Any fans who pre-order the game (or have already pre-ordered it) will be able to start playing the multiplayer Beta early. In addition, anyone who pre-orders will get instant access to an upgraded Epic Lightsaber Mastery Star Card for Yoda, available while supplies last.

Players who pre-order will also receive exclusive Star Wars™: The Last Jedi™ content including:

Exclusive Star Wars: The Last Jedi outfits for Kylo Ren and Rey
Instant access to six hero and starfighter epic Star Cards

Kylo Ren: Power Reach and Solid Freeze
Rey: Far Sight and Deep Mind
Starfighters: Enhanced Auxiliary Power and First Order ship upgrade

Instant access to Star Wars: The Last Jedi Millennium Falcon with updated sounds and appearance

This content will be available for everyone who pre-orders, no matter which version you plan on playing. Additionally, pre-orders of the Star Wars Battlefront II: Elite Trooper Deluxe Edition Deluxe Edition come with three-day early access to Star Wars Battlefront II and upgraded versions of all four trooper classes.
Lastly, there was a glimpse of some leaked footage showing what the class system looks like. I say glimpse because… Well, you're going to have to see for yourself.
So that's your close-up of what the character selection menu is going to look like. On an incidental note, an image of someone playing the game was shown from a distance not that long ago: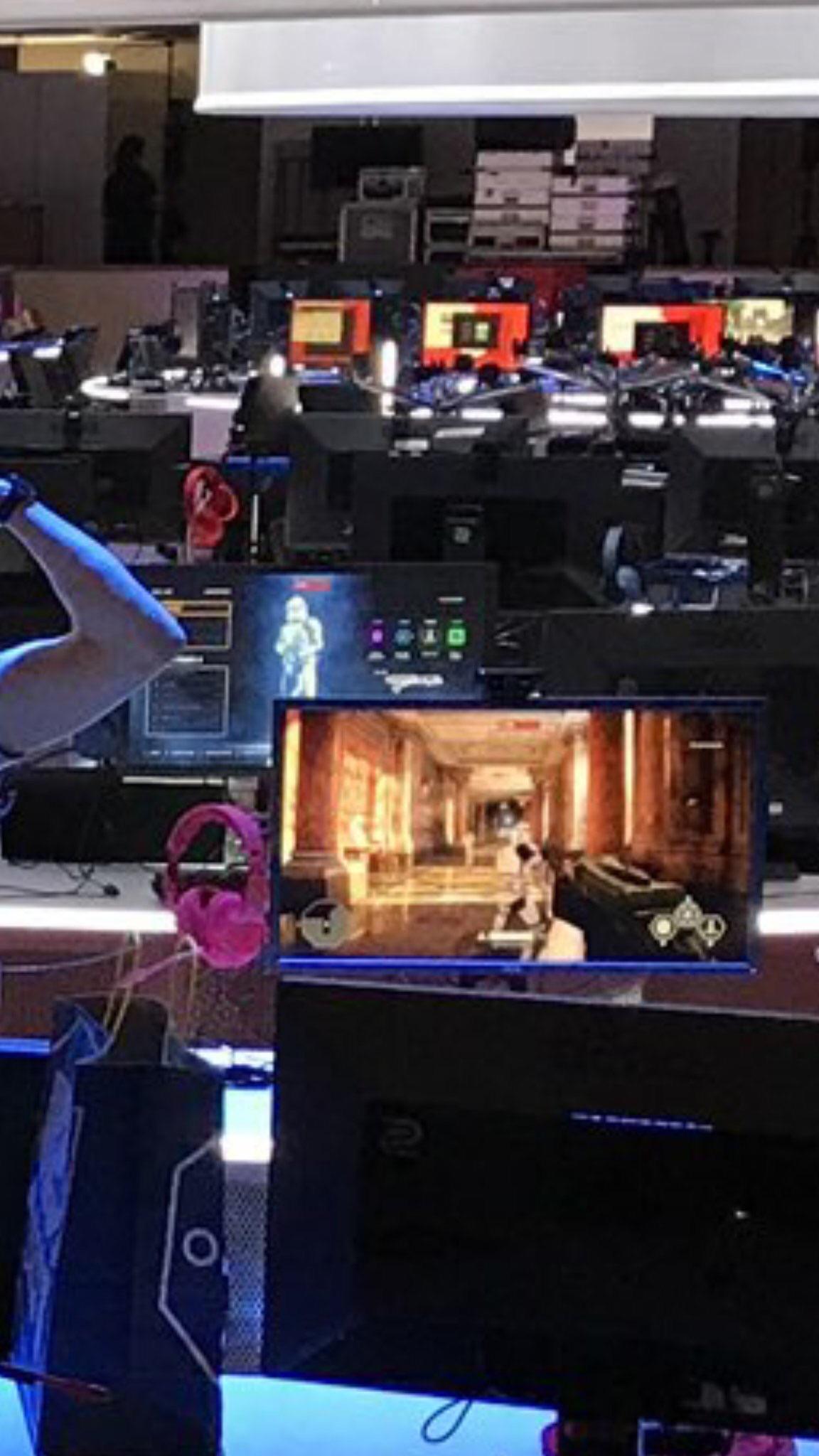 This came from a few days ago, but I didn't feel it deserved its own article. However, with the influx of new information, I feel as though it's a neat way to end this piece. We'll have a lot more to talk about tomorrow and possibly the next few days after that, but for now, this ought to satiate your thirsts for new content.
Special thanks to the good people over at r/StarWarsLeaks for the last two bits.
UPDATE!
Just ahead of the Battlefront II presentation at EA Play, we have a 12-minute gameplay video that leaked out. I'll let it speak for itself:
Battlefront 2 leaked gameplay from Mar Tiger on Vimeo.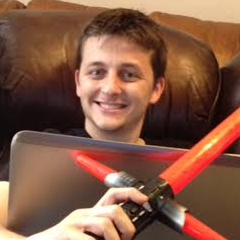 Grant has been a fan of Star Wars for as long as he can remember, having seen every movie on the big screen. When he's not hard at work with his college studies, he keeps himself busy by reporting on all kinds of Star Wars news for SWNN and general movie news on the sister site, Movie News Net. He served as a frequent commentator on SWNN's The Resistance Broadcast.