Development On New LEGO Star Wars Game Confirmed; Will Reportedly Feature Skywalker Saga and Expanded Universe Content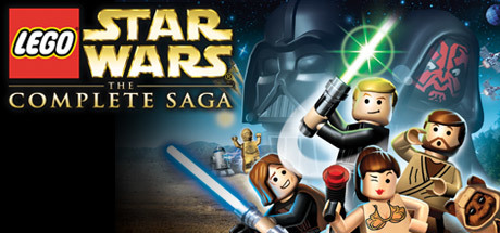 While Star Wars Celebration Chicago featured an important update for Jedi: Fallen Order, it was relatively quiet on the front of other Star Wars video games… Or so it would seem, as Matthew Wood of Skywalker Sound has confirmed that the company is working on a new LEGO Star Wars video game.
In an easy-to-miss moment at Star Wars Celebration Chicago, Wood spoke with the cast and crew of The Star Wars Show from YouTube and mentioned that, among other projects like The Rise of Skywalker, The Mandalorian, The Clone Wars, and Resistance, Skywalker Sound are also doing sound mixing and editing for a new LEGO Star Wars title. Such a project was conspicuously not announced at the five-day event, and that's likely because it's up to Warner Bros. Interactive Entertainment to make that call of when to officially unveil the game. You can see his comment below:
Matthew Wood randomly said that he is working on new Lego Star Wars game. from StarWarsLeaks
While Electronic Arts has an exclusivity contract to work on Star Wars games, the LEGO Star Wars titles are the only real exception, with Warner Bros. Interactive Entertainment and TT Games producing LEGO Star Wars: The Force Awakens for a 2016 release window. While they skipped opportunities to adapt Rogue One, The Last Jedi, and Solo, it appears as though there was a good reason for that, if the rumors about the next game are indeed true.
Here's where the hard news ends and reporting on rumors begin. According to The Brick Fan, some people have known about the project for a while, and it sounds like it's way more than just a new collection that adds The Last Jedi and The Rise of Skywalker content to the existing adaptation of The Force Awakens. A source described the title as being "the most important game TT has released, ever", and they've noted that the game will cover the entirety of the Skywalker Saga, with remastered (and possibly remade) levels from the first two games in the series. There's also mention of Expanded Universe content, but it's not clear if this refers to the Disney-era EU or the continuity now known as Star Wars Legends – or, possibly, both. The game will allow fans to play as hundreds of LEGO-fied versions of iconic characters, and will also have procedurally-generated content, if all the rumors that they've heard are true. Eurogamer also backs up certain details of that report, noting that the title is said to be ambitious and may just be the ultimate LEGO Star Wars video game experience.
It's not clear whether or not this new title will arrive in 2019 or 2020. Most of those projects mentioned will start arriving in 2019, but The Clone Wars is a big question mark here, and I'm not sure if it will arrive by year's end or near the start of next year. The latter having a later release like their adaptation of The Force Awakens seems like the smart decision, so Lucasfilm wouldn't have to worry all that much about spoilers for The Rise of Skywalker leaking out in advance. (Lucasfilm operates much differently now than they did when the first game in the series released back in 2005, where they gave out plot spoilers for Revenge of the Sith like they were candy.) It would also give the game some space for the release of EA's Jedi: Fallen Order, which would be well-advised. Hopefully, we'll get some new info about this mystery LEGO Star Wars project by the time of E3, which happens in June.
Grant has been a fan of Star Wars for as long as he can remember, having seen every movie on the big screen. When he's not hard at work with his college studies, he keeps himself busy by reporting on all kinds of Star Wars news for SWNN and general movie news on the sister site, Movie News Net. He served as a frequent commentator on SWNN's The Resistance Broadcast.