New Images and Video of Hasbro's Haslab Jabba's Sail Barge Including Its Exclusive Yakface Figure!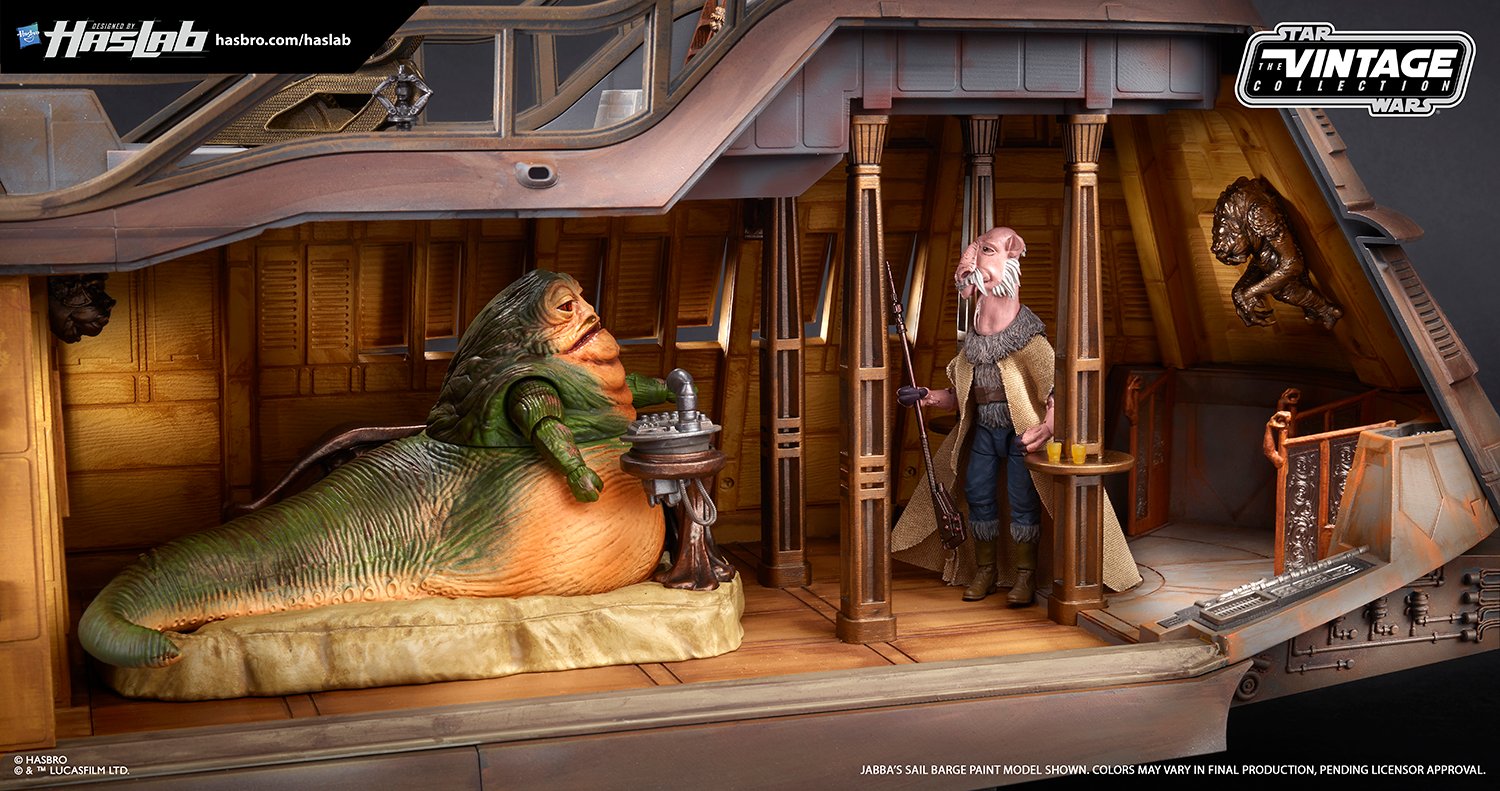 The push to 5000 pre-orders continues for Hasbro's new crowd sourcing endeavor for high end toys and figures for serious collectors.
We've brought you some updates on this project in the past including its debut at the Hasbro Toy Fair in New York City. But for those new to this project, Hasbro is collecting pre-orders for this fantastic looking Jabba's Sail Barge that is to scale for 3.75 inch figures. If they can get to 5000 backers at $500 for each order, the barge will go into production.
The Sail Barge looks fantastic. The level of detail and scale is unprecedented. It truly is a beautiful set to take in, and could even pass as a scale model used in the film. Along the way, Hasbro has shared some behind the scenes images to help encourage people to put their orders in and today they have given us our best look to date.
Hasbro has shared some images of a fully decorated barge as well as a time lapse video of its creation and it looks exquisite. Today they announced the set will also include the exclusive 3.75" Yakface figure from The Vintage Collection.
Check out the images and the video below, and head to HasLab to place your pre-order here.