Frank Oz on Yoda's Return in Star Wars: The Last Jedi and the Character's Future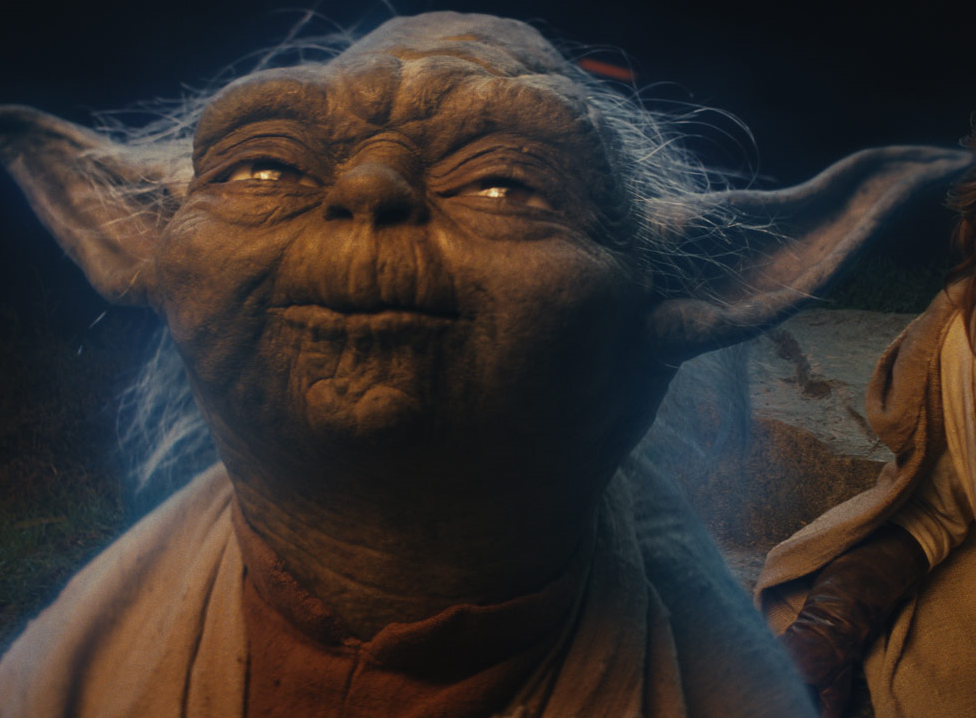 One of the biggest surprises of Star Wars: The Last Jedi was the return of master Yoda as a Force ghost. The man who brings Yoda to life, Frank Oz, gave an interview about the excitement behind resurrecting the character in his original form using puppetry, and his thoughts on the potential future of the character.
In a time when secrets are near impossible to keep, Lucasfilm was able to keep the lid on any confirmation of Yoda returning to the Star Wars saga. There had been some light rumors yes, but for the most part audiences were surprised to see the Jedi master when the side-pan shot on Ahch-To revealed those famously pointy ears for the first time. Frank Oz, the puppeteer and voice of Yoda, talked about how Yoda's return came to fruition. (via IGN)
"Several years ago I had lunch with Rian [Johnson], and Rian asked if I could do Yoda in the next Star Wars, and I said 'Sure,' because I thought it was just CGI. And then [Lucasfilm president] Kathy Kennedy, who I've known for quite a while, who's fantastic, she called me about it and then I realized that it wasn't CGI, that it was actually the character." I said, 'Kathy, do you have any idea what's going to happen here? This is tough!' and she said 'That's okay, let's do it.' So, you know, the workshop made him and everything, and did a fantastic job," Oz continued.
RETURN OF THE JEDI (MASTER)
Oz hadn't performed Yoda as a puppet since 1999's The Phantom Menace, which was in production over 20 years ago. It's understandable to have initial reservations about this type of undertaking, but Oz quickly learned that the passion for properly bringing Yoda back in a physical manifestation was there, from Rian Johnson all the way down to the creature effects departments.
The most important part of all of this was that Yoda returned the way we remembered him, not via computer graphics, but a physical puppet, which Rian Johnson revealed in The Last Jedi's  documentary "The Director and the Jedi" was important for Mark Hamill to act alongside, resurfacing that magic captured from The Empire Strikes Back and Return of the Jedi.
"As soon as Rian said Yoda's going to be in it, then I said it has to be a puppet and it has to be high class. I just considered it to be gift for the fans," Neal Scanlan (Lucasfilm Special Effects Supervisor)
The team really wanted to recapture the original version of Yoda, and they got as close as they could, luckily finding an original mold in archive boxes.
"As we opened the boxes, it was clearly evident that each model we took out was from a more recent model," Scanlan recalled. "Then we got to the very bottom, and there was this wooden box and I could tell instantly that that was an original Yoda mold that Stuart Freeborn made.
Here is the mold they found. It is quite beaten up, but hey when 37 years old you reach, look as good, you will not.
A SURPRISE TO BE SURE, BUT A WELCOME ONE
Oz was instructed to keep quiet about his role, as they wanted to keep Yoda's return a surprise for the movie going audience.
"I was told that that was going to be the surprise of the movie, so when I went to Pinewood I had to be a secret there. Although if people saw me… people DID see me, but if they questioned me it would have been fine because I shot Little Shop of Horrors … there, and could have just said I had some meetings for movies."
For me personally, the lid came off at the premiere in Los Angeles. I was walking around trying to take in as much as I could when I saw Frank Oz and I started connecting the dots that maybe Yoda would be coming back in The Last Jedi!
ALWAYS IN MOTION IS THE FUTURE
Much like a rumored Kenobi film, there have always been rumblings about Yoda's origins, or at the very least a Yoda standalone movie. But Oz genuinely appears to have no knowledge of such projects, and goes as far to say that it couldn't be done with puppets:
"You know what, I keep hearing that and I know nothing about it. (If it happens) It won't be a puppet. Believe me. That's way too difficult for me. I rehearse a long time just to do one line of dialogue [as a puppeteer]. It would have to be [CGI], yeah. It would have to be. It's far, far too difficult because I'm doing it with three other people. So it's four people and you can't just wing it. You've got to study every single word with four people."
This doesn't rule out the return of puppet Yoda in another cameo for Episode IX, perhaps he and Luke can ride in on the same Force ghost super-highway to visit Rey for a final lesson. Regardless of that, as emotional as Mark Hamill became seeing Yoda's return on set, as a fan I felt it too. Our legendary performers are getting older, Oz will be 74 this May, and it is truly a treasure to have the likes of him, John Williams, Hamill, and other contributors from the spark of the Star Wars magic still contributing to the saga and giving us everything they have, not because we deserve it, but because they truly care so much about it.
Whether Yoda returns or not, i think we can all agree that it was special to see him back in The Last Jedi, knowing that underneath it all, the man who first brought him to life was still behind the magic. Thank you Frank Oz!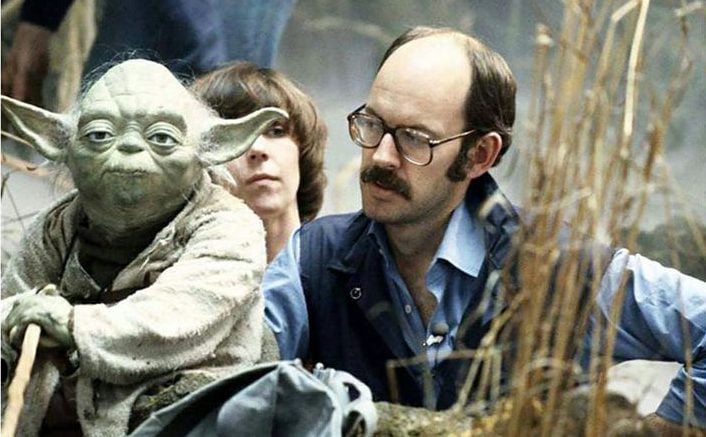 "For my ally is the Force, and a powerful ally it is."