A Closer Look at the Ahch-To Sea Creature from Star Wars: The Last Jedi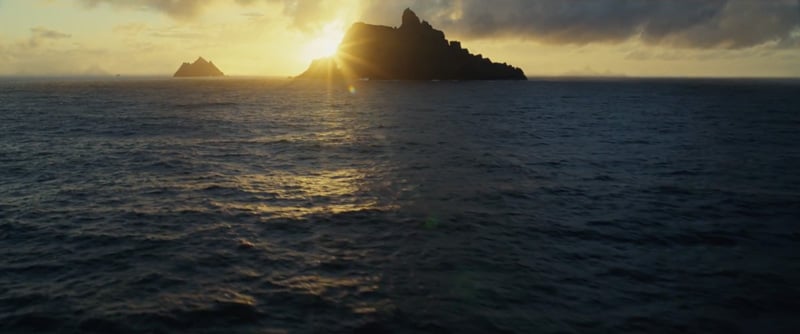 A long time ago…well May 24, 2016 to be exact, we first reported on a new puppet creature spotted on Dunmore Head, Ireland during filming for The Last Jedi. To refresh your memory or to check it out for the first time, you can find that article here!
We have recently obtained additional photos of the complete creature, head and all, and had our good friend Eli Hyder aka Venamis create an art rendering. Check it out below, but be warned, it could be considered a minor spoiler, even if it's nothing revealing to the film's plot.
POTENTIAL SPOILER!
Using our recently obtained photos which now include the head, Venamis was able to create this complete drawing of the creature in its setting.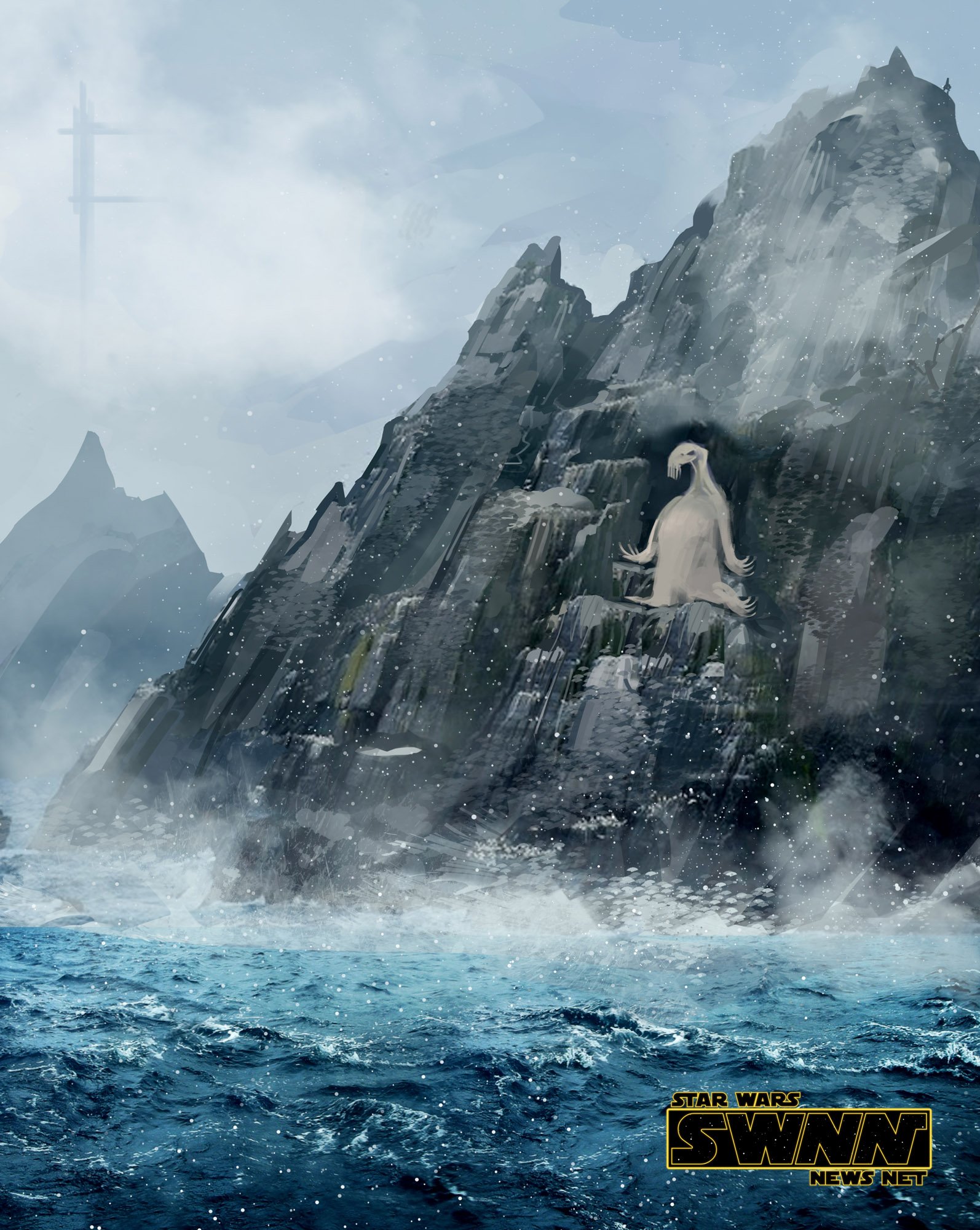 To put its size in perspective, based on the two pieces, body and head, we estimate it to be around nine feet tall (around 3 meters), and rounded/wide enough to fit a couple of full sized crafty human puppeteers inside if needed! Now there is no way to determine whether or not the puppet will be size-scaled differently in post-production, but the puppet itself is that large. We can not confirm whether this new creature will have any kind of significant role, or just be a nice addition of environmental filler and depth. We all remember the giant pig-like happabore from The Force Awakens, a pretty large scale physical creation that appeared briefly to drink out of a trough and provide some quick comic relief by knocking Finn aside.
As far as the temperament of the creature, we speculate it's likely not a threatening figure just from its shape and design alone: very round, lacking mobility, and likely operated by several puppeteers. Yes, I know the Wampa was similar in that way, but at this point if Rey or Luke were to get into combat with a creature on the island, we anticipate something with much more agility and action, likely CGI or a CGI blend of some sort (as long as it's not rathtars…please no more rathtars).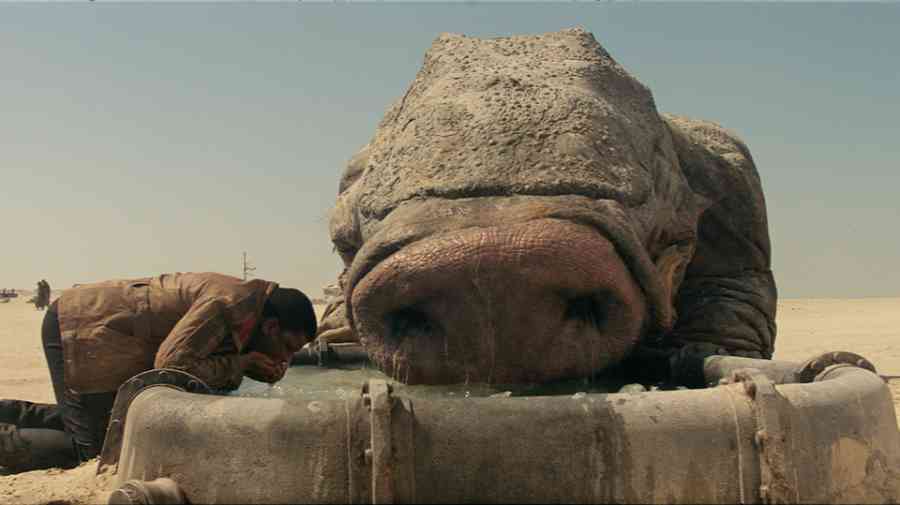 Either way, we are happy to revisit this new creature we posted about over a year ago! As it comes more to life, so does the reality that The Last Jedi is getting closer. Whether it is a new integral character or a minor one, it's exciting to see new fresh looking characters and creatures continue to make their way into the Star Wars galaxy.
What do you think? Do you like how it looks? Do you think it will be a significant part of the film or more of a background figure like the happabore? Sound off in the comments below and head to the Cantina to let your voice be heard!
"For my ally is the Force, and a powerful ally it is."
You can find me on Twitter, which is canon, at @JohnnyHoey.
John Hoey is the Lead Editor and Senior Writer for Star Wars News Net and the host of The Resistance Broadcast podcast
"For my ally is the Force, and a powerful ally it is."