New Alien Creature Spotted on the Episode VIII Set, Plus Chewbacca Visits Kids in Kerry.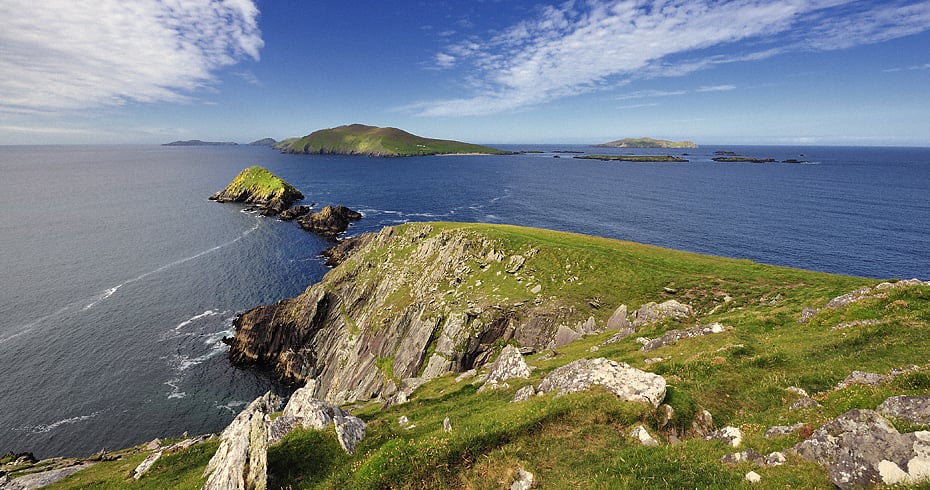 Filming at the constructed beehive huts at Ceann Sibeal has ended, but there was still some activity in the surrounding areas for some additional shoots. Read on for some interesting details on a new alien creature spotted on the set, Chewbacca visiting some kids in Ballyferriter and more photos from Ireland.
POTENTIAL SPOILERS!
First we start with a very curious photo captured by JCF and Cantina member nightangel. The photo was taken from Dunmore Head which as we told you before is another filming location in Kerry. Here it is: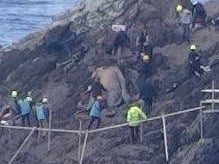 As you can see the creature is really huge and is still missing its head. This could probably be a wild creature that lives on the island in a similar fashion as the Wampa from Hoth. Or this could be a guardian creature protecting the Jedi Temple? Who knows. We're just speculating here. Also the color of the creature and the size kinda reminds us of the weird horse-like creature that was used during the filming in Dubrovnik:
Whatever the case, we're extremely happy to see new creatures used in the galaxy far, far away.
Next is actor Joonas Suotamo, who plays Chewbacca in the action sequences in the sequel trilogy and when Peter Mayhew can't be used. His presence on the set was mentioned during the filming at Malin Head. Now we finally have an official confirmation via this tweet:
Ok class we have a visitor..its only Chewbacca! He paid a visit to my nephews school in Ballyferriter from SW set pic.twitter.com/wTne07WPh4

— Garret Daly (@garretdaly) May 23, 2016
And finally some new photos sent to us by our friend Ronan:
It looked like they had finished shooting at the spot next to the Beehive huts where a piece of a ship was rumoured to have been. As I arrived, they began transporting equipment and trailers to a cliffside just down the road from the other two sets where there was a scaffolding, some tents, and an unidentified piece of set. It seemed like they weren't filming today as it seemed like there would be too much work to do, and a lot of the crew looked like they were already hitting the pubs.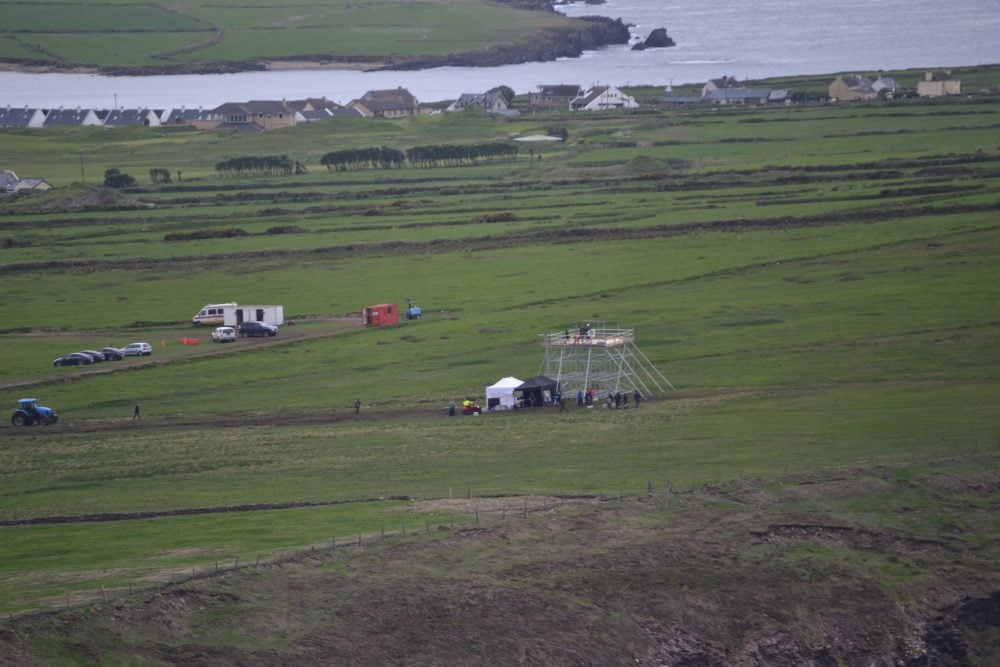 Stay tuned for more updates from the shoot in Ireland which is at its end.