UPDATE! New Star Wars: Battlefront 2 Gameplay Trailer Revealed During E3 2017 + Multiplayer Gameplay!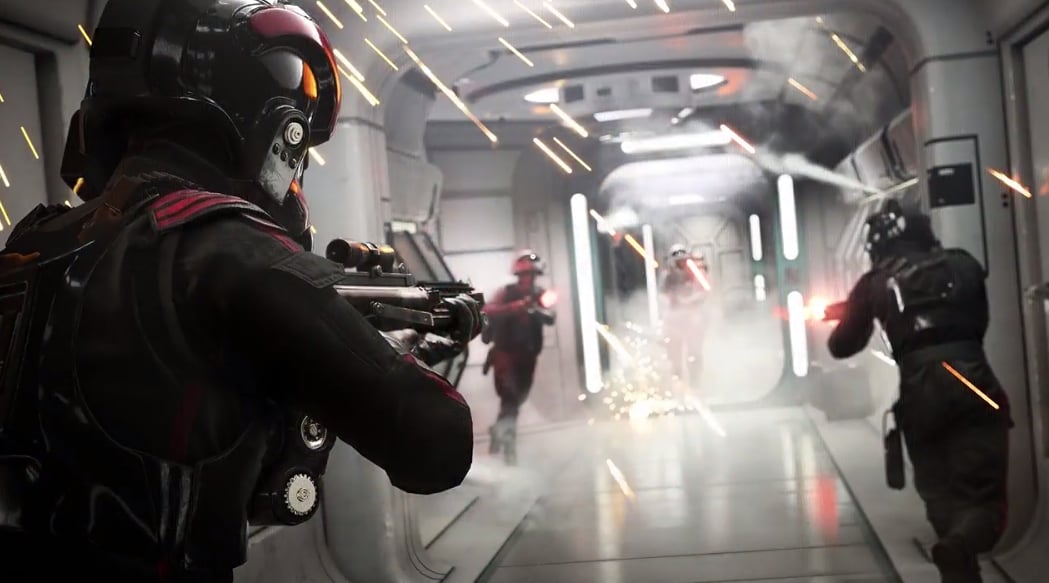 EA's panel at this years' E3 Expo took place today. Check out the new Battlefront 2 trailer and multiplayer gameplay footage that were just released…
First here's the awesome looking new trailer of Battlefront 2:
UPDATE!
We were all secretly hoping that Visceral will make an appearance during the event, teasing us about their upcoming still untitled Star Wars game. Amy Hennig, the game's creative director explained on Twitter that this year belongs to Battlefront 2, so I think it's understandable that EA doesn't want to shift the focus from BF2. Actually it seems that we shouldn't expect much revelations about the Visceral game this year.
It's #Battlefront2's year – very proud of our friends at DICE and Motive! We're still hard at work on our game, though, have no fear… 🙂

— Amy Hennig (@amy_hennig) June 10, 2017
And here's some Multiplayer gameplay, thanks to IGN, that was released during the event, in case you missed it:
Here's 4 minutes of BRAND NEW #StarWarsBattlefrontII multiplayer gameplay from a live match at #EAPlay! #E32017 pic.twitter.com/JwOHB7U9YN

— IGN @ #E32017 (@IGN) June 10, 2017
Here's a look at Darth Maul in #StarWarsBattlefrontII! #EAPlay #E32017 pic.twitter.com/cqGKOle0fc

— IGN @ #E32017 (@IGN) June 10, 2017
BOBA TIME! Here's Boba Fett in #StarWarsBattlefrontII! #EAPlay #E32017 pic.twitter.com/fK6SC9wRt9

— IGN @ #E32017 (@IGN) June 10, 2017
#EAPlay: Here's 5 minutes of Phase 1 multiplayer gameplay from #StarWarsBattlefrontII! #E32017 pic.twitter.com/dAj9I625PB

— IGN @ #E32017 (@IGN) June 10, 2017
Here's a look at Phase 3, and Darth Maul cleaning up, in #StarWarsBattlefrontII multiplayer! #EAPlay #E32017 pic.twitter.com/C1okmUvNAX

— IGN @ #E32017 (@IGN) June 10, 2017
And here's the full panel: