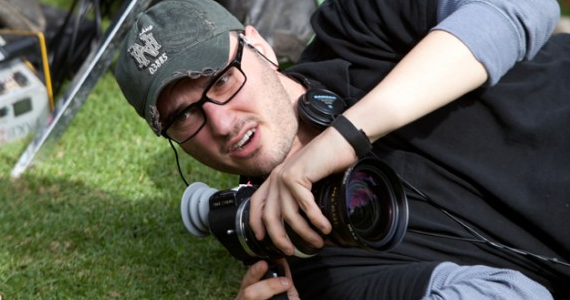 Josh Trank has dropped out of the director's seat for the second Star Wars Anthology film. Hit the jump for more details…
From starwars.com
"Trank said, "After a year of having the incredible honor of developing with the wonderful and talented people at Lucasfilm, I'm making a personal decision to move forward on a different path. I've put a tremendous amount of thought into this, and I know deep down in my heart that I want to pursue some original creative opportunities."

 

"That said, the Star Wars universe has always been one of my biggest influences, and I couldn't be more excited to witness its future alongside my millions of fellow Star Wars fans. I want to thank my friends Kathleen Kennedy, Kiri Hart, Simon Kinberg, and everyone at Lucasfilm and Disney for the amazing opportunity to have been a part of this. May the Force be with you all."
UPDATE!
TheHollywoodReporter shared some insights on Trank's departure. It appears the rumors we've been hearing about the problems surrounding the Fantastic Four reboot were correct after all.
Trank, had raised eyebrows in April when he didn't appear as scheduled at a Star Wars celebration in Anaheim. At the time, both Disney and the director cited illness as the cause but multiple knowledgeable sources say the studio had asked the filmmaker not to attend while considering whether to proceed with him on the second spinoff in a planned series of films.

Indeed, producers on Fantastic Four, set for release July 30, are said to have faced great challenges pulling the film together given behavior described by one insider as "erratic" and at times "very isolated." Trank did not offer clear direction, this person adds, saying, "If you've got someone who can't answer questions or who isn't sure or is in hiding, that's not good."

According to sources, Trank was sometimes indecisive and uncommunicative. Producers Simon Kinberg and Hutch Parker had to step in to help pull the film together, though sources stress that Trank was still on set and directing the film. (Were that not the case, the production could have run afoul of the Directors Guild of America.)

Kinberg, who is producing the second Star Wars standalone project (the first, Rogue One, is being directed by Gareth Edwards for a December 2016 release), is said to have communicated his displeasure with Trank to Kathleen Kennedy and the team at Lucasfilm. As the Star Wars brain trust heard more about Trank's behavior and working style, they became less confident in handing over the film to him.
There is still plenty of time so changing the director won't affect the second Anthology film. We wish all the best to Trank and can't wait to see the new candidate. Who do you think Disney should hire?