Editorial: Waltzing Out of the Shadows – Revisiting the 'Star Wars: Shadows of the Empire' Soundtrack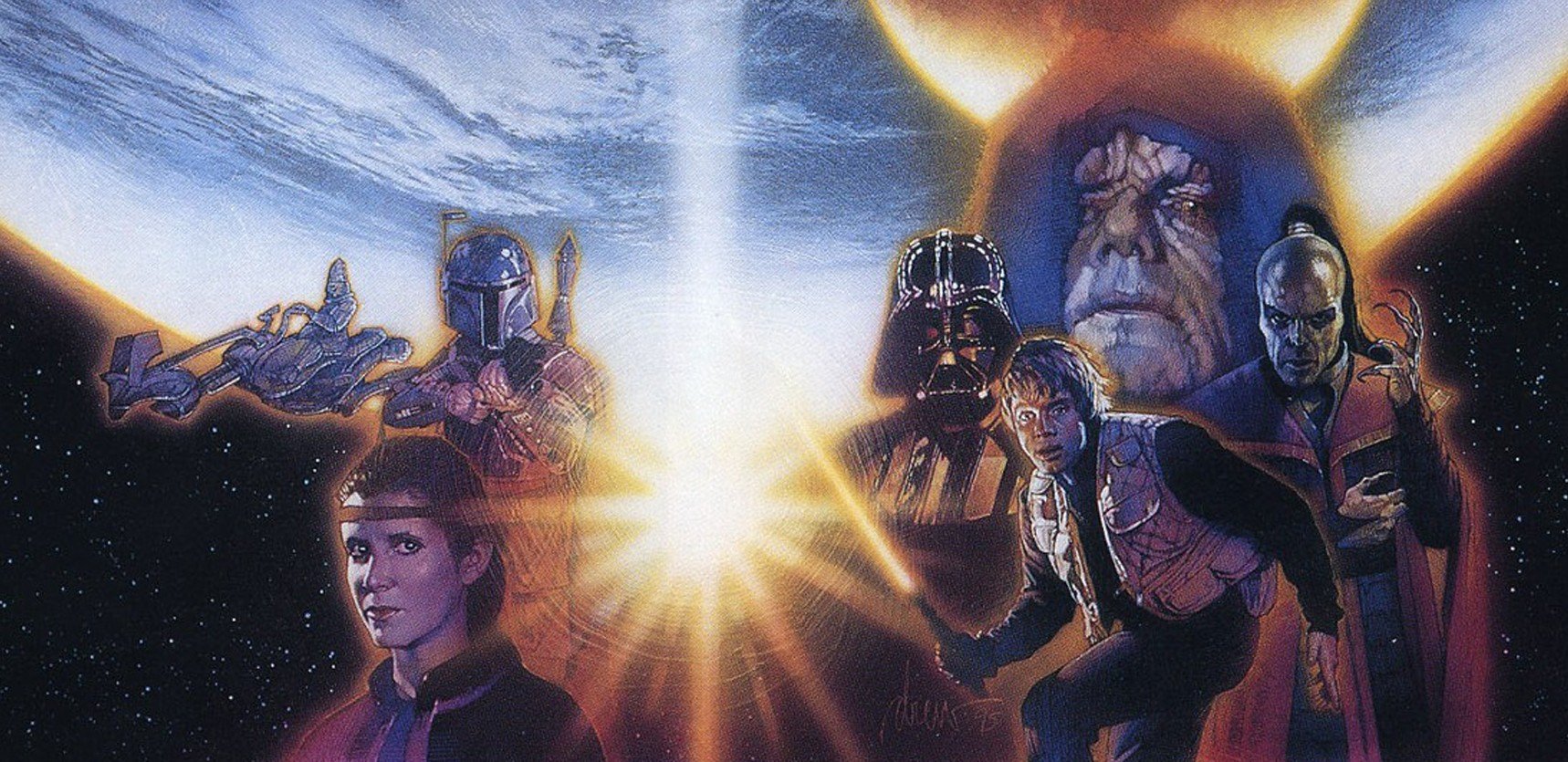 To say that the revival of Star Wars in the mid 1990s was huge is a bantha-sized understatement — it was Super Star Destroyer huge. Let's take a look back at this time in Star Wars history, before the prequels and original trilogy Special Edition.
1995 saw the rollout of the revived Power of the Force line of Kenner 3.75″ action figures, playsets, and vehicles. Furthermore, and while it had initially come out four years prior, Timothy Zahn's iconic Heir to the Empire novel trilogy also experienced a bit of a resurgence (thanks to a Dark Horse Comics adaptation along with the Kenner toy launch) which only added fuel to an already smoldering fire. For the first time since 1983, Star Wars was back in the zeitgeist, and for young and old fans alike, it was thrilling.
No one felt even the slightest trembling in the Force that the original trilogy was due to be gussied up with modern CGI and released two years later, and certainly no one outside of George Lucas himself had any notion of the prequels as a project. Star Wars was back in an exciting way — outside of the three movies, fans now had books, toys, and video games to help them explore and experience the Star Wars galaxy beyond what they had grown up seeing on the big and small screen. Or to put it another way: it was a water-cooler topic, and we were all ready to chat.
In 1996, Lucasfilm pushed out an aggressive multimedia campaign for a new story, one set between the events of The Empire Strikes Back and Return of the Jedi, a story as epic in scope as the original films and yet something completely new. Fans were re-introduced to Luke, Leia, the droids, Chewie, and Vader as they fought to find and free Han Solo. In addition to the old guard, fans were also given a chance to cruise through the stars with newcomers like Dash Rendar and his droid companion Leebo aboard their starship: the Outrider. They were also introduced to Xizor, a Falleen prince and the head of the Black Sun crime syndicate — a man both working for and at odds with the Empire.
Lucasfilm hit the world hard with their incredible campaign. Beyond the novel, there were comics that went beyond the book, toys, a popular Nintendo 64 game, and a soundtrack. That's right, a legit soundtrack. This wasn't some MIDI score from the game, this was a fully realized, and fantastically composed score for Shadows of the Empire itself.
I remember with great clarity, that day in 1996 — I was in a Virgin Megastore in my hometown of Orange, California. I was riffling through the various Star Wars soundtrack compilations on CD when I happened upon the Shadows of the Empire Soundtrack. I had no idea what this was about, but I knew that I had to own it and give it a listen. As a life-long fan of John Williams (how could I not, considering that we share a birthday), I always approached any score of his or related to one he had composed with a little trepidation. Call it a sixth sense, but listening to any and every John Williams score I could get my hands on so many times that I practically melted the discs, I could instantly tell when a version of one of his pieces not composed and conducted by Williams himself was playing, and it grated on my very soul like nothing else. Watching The Force Awakens with my wife on opening night, I turned to her in the theater during the opening crawl to let her know that something about the composition felt off. It was only after the film's release that I learned the opening crawl to that film was conducted by famed conductor Gustavo Dudamel and not John Williams. Nothing against Dudamel, he's a fantastic conductor, but I could just tell it was different.
Butterflies in my stomach, I got the CD home, shredded the plastic wrap protecting the case, and popped the disc into my CD player. What poured out of my speakers that afternoon as I sat amongst my action figures and books was something magical. While the soundtrack was never explicitly meant to be listened in conjunction with the book, I still found myself engaging in this exercise often enough while reading the novel that the score became just as known to my ears as the original trilogy's melodies.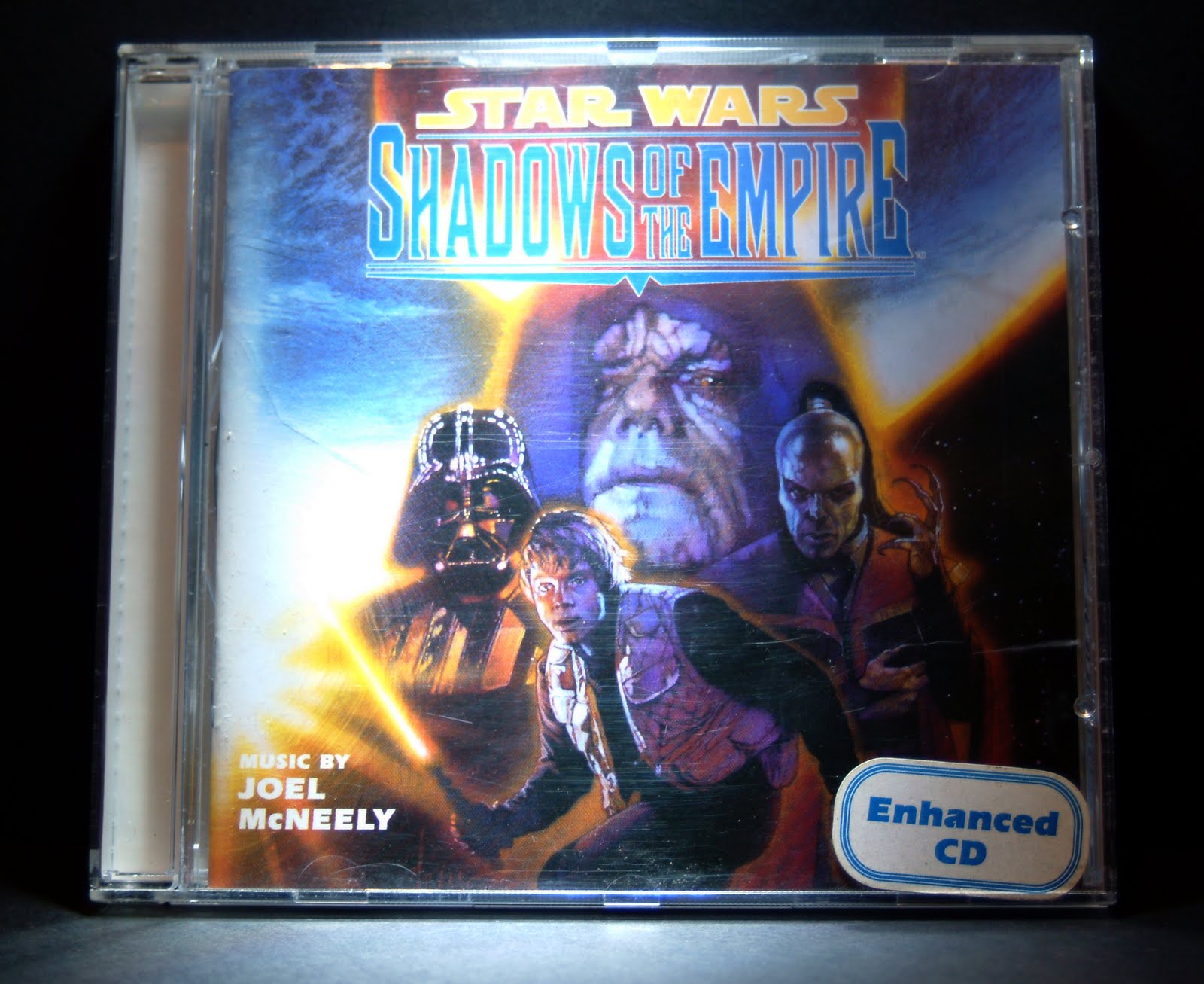 The soundtrack opens with the familiar overture and crawl as all things Star Wars did in those days. Before the Disney acquisition of Lucasfilm, those of us who grew up in the 90s being fed a steady diet of Star Wars video games always expected that a crawl and the accompanying theme would precede the experience, even if the story was not in any way connected to the Skywalker saga. The listener is also greeted with bits of the Cloud City themes from The Empire Strikes Back and the Imperial March, but these are few and far between — used less for nostalgia and more as a hook to draw the listener into this new auditory experience. Once one is fully engaged with the score, its easy to be swept up in the excitement of the Beggar's Canyon Chase piece or lured in seductively by Xizor's Theme.
Composed by Joel McNeely, who had previously produced music for The Young Indiana Jones Chronicles television series, and performed by the Royal Scottish National Orchestra, the music clicks in a way few original Star Wars compositions did back in those days. While most of the games and media re-used the films' scores, McNeely created an experience that fits nicely within the sonic landscape created by John Williams' classic scores. From sweeping choral arrangements to somber melodies, McNeely's understanding of what makes a Star Wars score tick is uncanny, to say the least.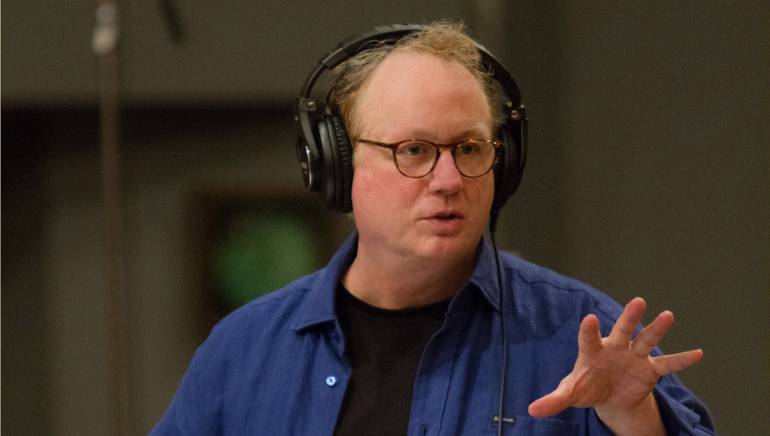 Dusting off the album on iTunes (or whatever it's called these days), I was pleasantly surprised to find, all these years later, that not only do I still remember the themes, but also that this album truly holds up on its own. The beauty of classical scores like this one is that they are timeless, and eight new films, a slew of animated series, and one live-action series later, this hidden gem from the Legends age of the franchise still has something to say — it still weaves its tale of power and struggle and the unending battle between the forces of light against the forces of darkness like few soundtracks do.
In an age of easy-to-access music thanks to streaming services, I truly hope this soundtrack can be found and embraced by a whole new generation of Star Wars fans. To me and many others, as something no longer considered canon, this score is just as moving and meticulously produced as any episode of The Mandalorian. Oh, and if you are so inclined to give this album a first listen or a long overdue revisit, you can find it available on vinyl in addition to streaming on platforms such as Spotify.
The great thing about the Legends branding of the old Star Wars Expanded Universe is that, while it may have stripped away the saga that was Shadows of the Empire from the new canon, it has also allowed projects such as this one to still exist and tell their tales on the page and from your speakers, and to remain just as valid as anything the "House of Mouse" puts out. Now if you'll excuse me, I think I hear the needle skipping on my record player, and I desperately want to give this another listen… or two.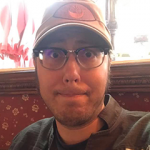 Born and raised in sunny Southern California, Colin grew up an avid fan of Star Wars, Disneyland, and so many more pop-culture staples. After spending some time as a character at a well-known theme park, he spent some time attending college in the UK. Colin now lives with his wife and dog just down the road from the Happiest Place on Earth and divides his time between family, friends, gaming, and writing horror stories and think pieces on cinema.