EW Gives Us a Behind the Scenes Look at Obi-Wan in a New Clip from the Upcoming Rebels Season 3 Blu-Ray!
Anthony Breznican from Entertainment Weekly, yet again, gives us more exclusive Star Wars news! This time, he's giving us a sneak peek at some of the behind the scenes of Season 3 of Star Wars: Rebels.
Season 3 of Rebels comes out on Blu-ray on August 29th, and with it will be some behind the scenes videos on the making of the season. Season 3 was packed with tons of exciting surprises and appearances, but the most talked about episode might have been "Twin Suns" with the appearance of Obi-Wan Kenobi and his sought after final showdown with Maul.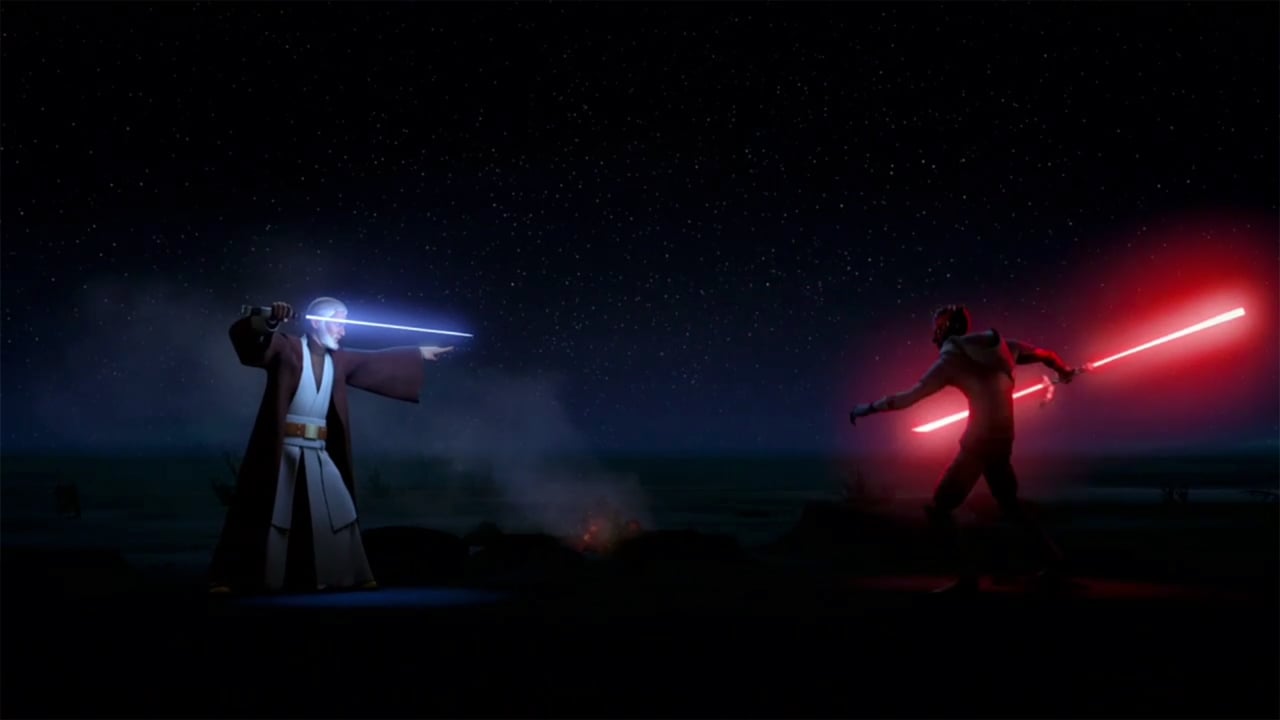 The video discusses some of the influences of the creation of Obi-Wan's fighting style for the show, that included Ewan McGregor and Alec Guinness' performances as well as his master Qui-Gon Jinn.
With all the thought that went into Obi-Wan for Star Wars: Rebels, it makes you wonder what the type of character Lucasfilm might be designing for Obi-Wan in the potential spinoff film centered on him.
Check out the video from Entertainment Weekly below. And let us know in the Cantina and in the comments below what you thought about Obi-Wan in Rebels and what you might want to see from him in the future!
Source: Entertainment Weekly