Bo-Katan Returns in New Star Wars: Rebels Season Four Clip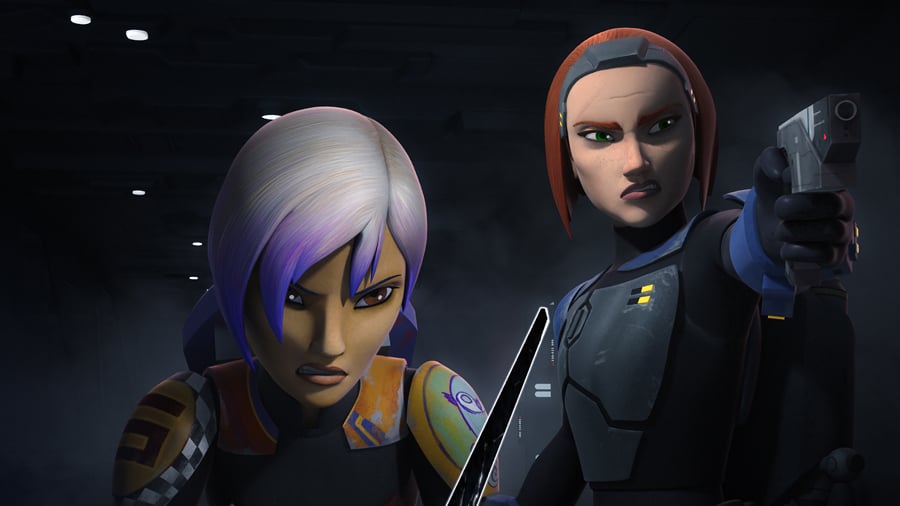 IGN has released a new clip from Star Wars: Rebels, just three days before the season four premiere on Disney XD. The new clip features former Death Watch member Bo-Katan, voiced by Katee Sackhoff, who returns to the Star Wars animated universe and meets Sabine.
Enjoy!
Star Wars Rebels returns for its fourth and final season on Disney XD on Monday, October 16th.