Batuu Bounty Hunters Interactive Game Comes to 'Star Wars: Galaxy's Edge' in Florida
In a recently posted video, VP of Creative and Interactive Experiences at Walt Disney Imagineering, Asa Kalama, demonstrated a new in-universe game park guests visiting Galaxy's Edge at Disney's Hollywood Studios in Florida can play. Visitors can play using the upgraded version of the popular MagicBand accessory exclusive to the Walt Disney World Resort.
"Now if you've ever played Warmer-Colder as a kid, it's basically the same idea here."

– Asa Kalama
Dubbed Batuu Bounty Hunters, this new game will allow Guests to use their upgraded MagicBands to hunt down bounties hidden throughout Black Spire Outpost by tracking them using the band to see how close or far they are form their quarry. Using a combination of the wristband and a phone, park guests will have the ability to tag bounties hidden behind doors using a thermal scanner and then collect credits as a reward.
While interactive games in Star Wars: Galaxy's Edge are not new to the land, this will be the first time guests can use the MagicBands to further immerse themselves in the meta-narrative of the land itself. Previously, guests using the Disneyland Play and Walt Disney World apps on their smartphones, have been able to engage in various mini-game activities such as translating languages written on walls, QR code scanning to find various items needed by locals, hacking into Resistance and First Order radio frequencies, and even sabotaging various control panels throughout the area.
The current game is a huge meta-narrative in which Guest earn credits by taking on a role as either a First Order or Resistance sympathizer or a smuggler in order to earn credits and fight in the sprawling galactic conflict between good and evil. By the end of the day, based on who has affected things in the land the most, either one side or the other will come out victorious.
Since earning cold, hard, digital credits is par for the course on Batuu for those who complete tasks on the app and based upon one's performance aboard the Millennium Falcon: Smuggler's Run attraction, this will be yet another chance to rake in some profit between sips of Blue Milk and waiting for Star Wars: Rise of the Resistance to open up after being down for most of the day due to maintenance issues. While the in-game accumulation of credits has no real-world rewards, it is unknown if Disney will step up their game and actually offer something tangible to Guests with this new experience.
The whole game will play out via the upgraded MagicBand+ devices. Previously, due to the amount of parks, hotels, and the vast amounts of merchandise and eateries available, the MagicBand devices were used exclusively for passless/keyless park and hotel entry and making purchases throughout the resort. These upgraded devices allow for more interactivity throughout the parks beyond the Batuu Bounty Hunters game as they also work with the PhotoPass system, Lightning Lane, and even glow and light up in time to some of the nighttime shows thought the parks.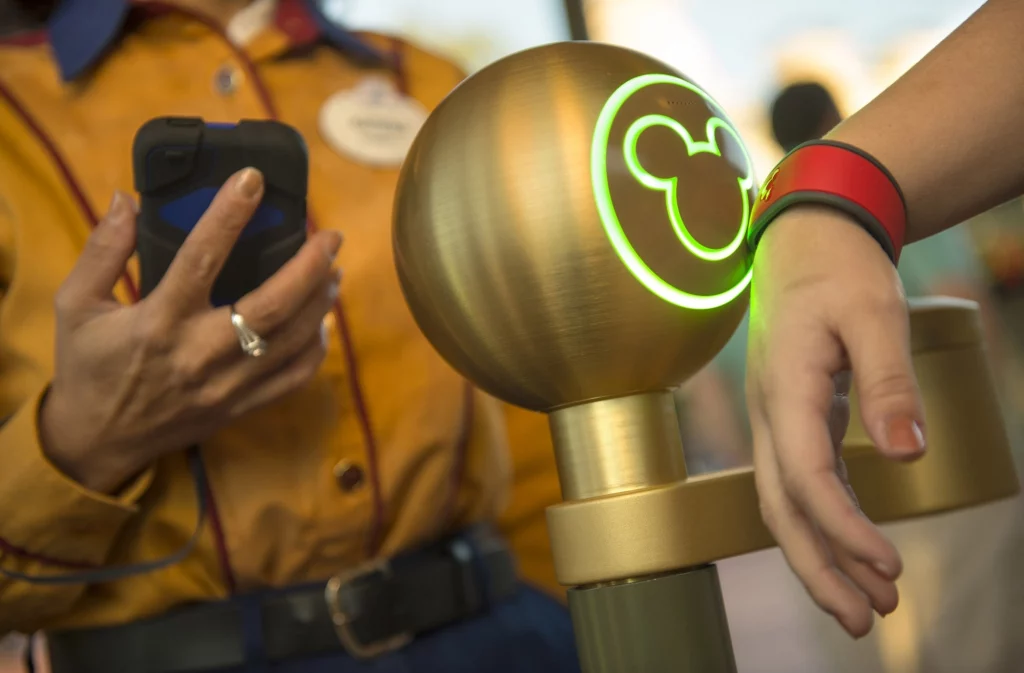 While there has been no further insight into other uses for these devices throughout Galaxy's Edge, this may be the testing ground for future interactive experiences, something the land in both Florida and California has been lacking as Disney shifted most interactivity behind a paywall at the Galactic Starcruiser hotel in Orlando.
There is also no word on if these will be brought to the Disneyland Resort in Anaheim. Currently the California-based Disney Resort does not utilize the MagicBand system and instead relies solely on the Disneyland app for all the same functions and features.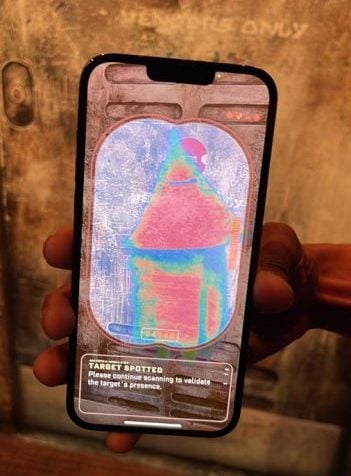 For those now visiting Batuu in Florida, the only thing they've got to ask their bounties during this new in-park game is if they prefer their churro warm or cold.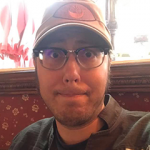 Born and raised in sunny Southern California, Colin grew up an avid fan of Star Wars, Disneyland, and so many more pop-culture staples. After spending some time as a character at a well-known theme park, he spent some time attending college in the UK. Colin now lives with his wife and dog just down the road from the Happiest Place on Earth and divides his time between family, friends, gaming, and writing horror stories and think pieces on cinema.