SWNN's The Resistance Broadcast – Episode 90 – Making Sense of The Last Jedi's Marketing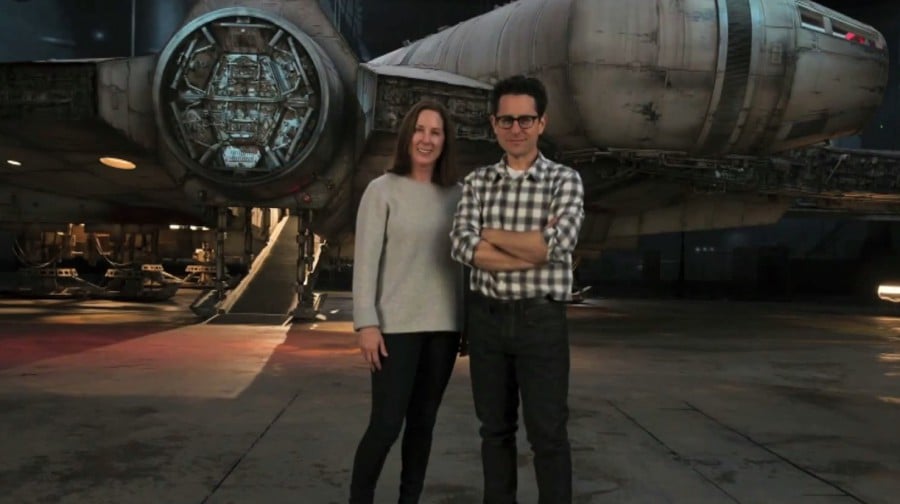 On this episode of The Resistance Broadcast, we discuss….
Poll Results; Daisy And Adam Discuss Their Characters In The Last Jedi; Official Japanese Star Wars Site Emphasizes Kylo And Rey Stories; Neal Scanlan Talks TLJ Creatures; SWNN Birthday Giveaway; Walmart Funko ANH Exclusives; Comics With Kenobi Segment; TLJ International Trailer; "Awake" Live Reaction; Is The Force With You; Tweeting With The Resistance.
Leaders of the Resistance: John Hoey, James Baney, Bill Sheehy, Patric Covey.
Special Thanks to Matt from Comics With Kenobi for providing us with our weekly comic spotlight!
"Awake" TV Spot :
"Kindred" Preview:
Daisy Ridley and Adam Driver talk about their characters in TLJ: here
Official Star Wars Japanese site emphasizes the stories of Kylo Ren and Rey (translated): here
SPOILER WARNING: Head of LFL Creature Workshop (Neal Scanlan) talks about Porgs, crystal foxes, and BB-8 in The Last Jedi: here
Filoni coy on future, but it will be with Star Wars: here
Three new Forces of Destiny episodes debuted: here
Battlefront II, new trailer and more details on the gameplay options and features: here
If you would like to submit questions for the show you can Tweet at us at our Twitter account @RBatSWNN using hashtag #starwarsnewsnet, #theresistancebroadcast, #trb, #swnn, message us on the Cantina Forum in the questions and comments thread, or send an email to viralhide@gmail.com.
Thanks for listening, and if you like this episode, don't forget to hit the like button on SoundCloud and subscribe to us on iTunes, and Stitcher!
Thanks to The Yavin 4 for our intro music.