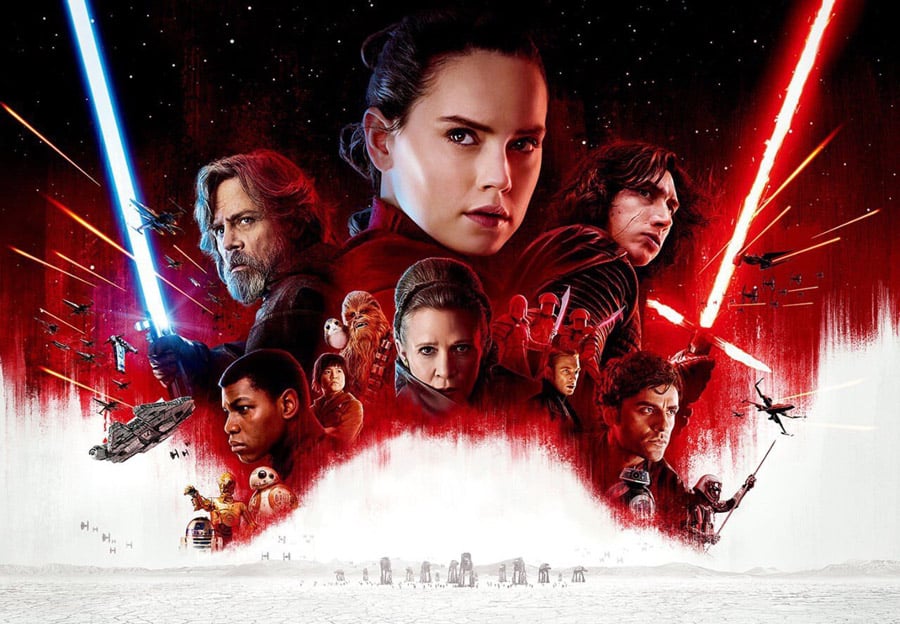 Another Japanese-related blurb about the plot of Star Wars: The Last Jedi has appeared online, teasing that the duality between Rey and Kylo Ren will be as important as both of their ties to Luke Skywalker.
I suspected that Kylo Ren's soliloquy in the trailer was addressed to Rey, and based on a new description from a Japanese website, it strongly suggests that this is the case. A Tumblr user translated this screencap on the official Japanese Star Wars website into English (mirror text from r/StarWarsLeaks):
The Light? The Darkness? Rey and Kylo, two people who seem to move between the two; a new shocking development is hinted to await them in Star Wars – The Last Jedi.

Although the world was shocked to see that the hand offered to Rey belonged to that of Kylo Ren, what awaits Rey and Kylo is the question of "The Light? Or the Darkness?", as together they are tossed and moved by the powerful Force.

Rey, who, even though in the previous film 'The Force Awakens' awakened the Force, carries a sense of being lost and unsure; will she be taken away by the darkness…. Kylo, who killed Han Solo, despite the fact that he was his real father; will the hopeful small amount of light that still remains in his heart be able to undo the darkness!?

These two figures who seem to resonate with each other; we cannot take our eyes off of them!!

Keep your eyes peeled for Rey and Kylo, the two people who resonate!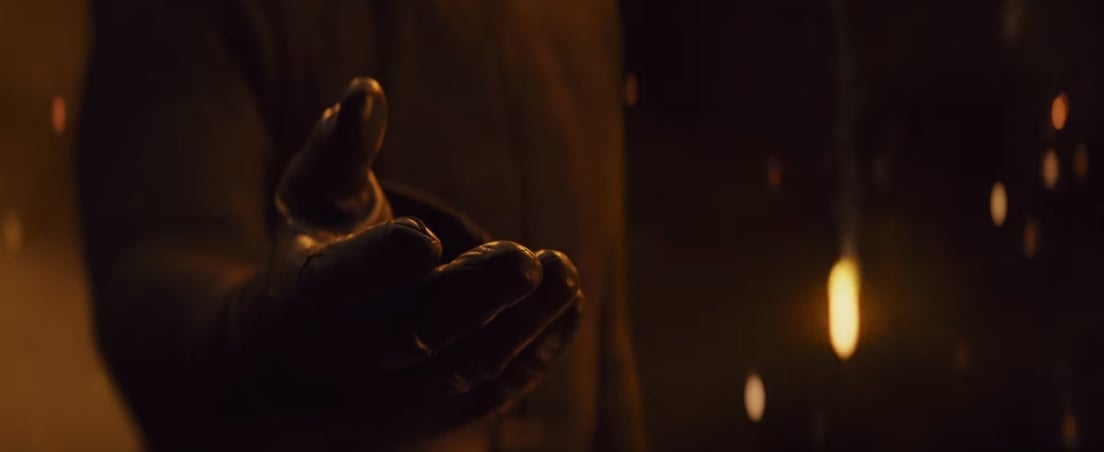 While I do think that we'll be in for some revelations – insofar as the story necessitates a middle-chapter movie would need – I think it's worth noting that Rian Johnson has stated something along the lines of telling fans not to expect an "I am your father"-level shock. I also think that the thing with Rey talking about how she needs guidance and Kylo Ren reaching out to her is misdirection in terms of the marketing campaign – as it looks to be patched together from two different scenes – although I'm not going to rule out the possibility that, for whatever reason, she ends up going with him to accomplish some goal that we don't yet know about.
I'm of the opinion that whatever ties between these two characters are going to be platonic (as I really don't see Rey falling head-over-heels for Darth Severus Snape after he committed patricide against her surrogate dad she had for a few days) and most likely hostile, but since the last third of The Force Awakens spent quite a bit of time emphasizing Kylo Ren's fascination with the scavenger from Jakku, I'm not too surprised by this. The main plot seems to be divided up between the story of the Force and how it relates to Luke, Rey, Kylo Ren, and Snoke and the stories of the actual, ongoing war with pretty much every other character, and if that's the case, it makes more sense for there to be a story between the new cast than the older characters.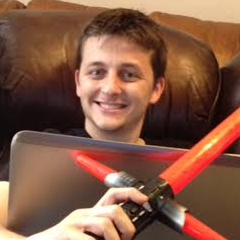 Grant has been a fan of Star Wars for as long as he can remember, having seen every movie on the big screen. When he's not hard at work with his college studies, he keeps himself busy by reporting on all kinds of Star Wars news for SWNN and general movie news on the sister site, Movie News Net. He served as a frequent commentator on SWNN's The Resistance Broadcast.
Click HERE to check out and comment on this topic in our forum The Cantina