Dave Filoni Coy on Future, but That Future Will Be with Star Wars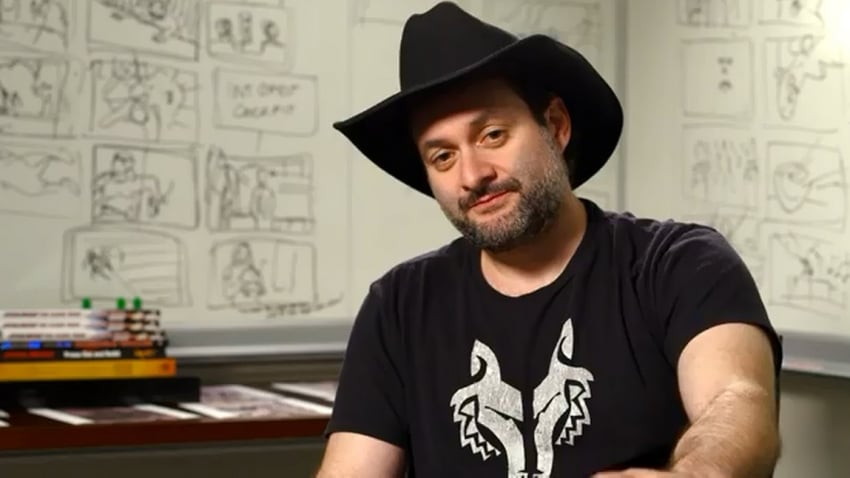 As Star Wars: Rebels' final season cruises along, many of us wonder how the series will come to a close. However one question that has escaped many to this point, perhaps until the show's final episode airs is, "What's next for Dave Filoni?" The current keeper of the flame spoke with io9's Germain Lussier, and in classic Filoni fashion, touched ever so lightly on what lies ahead for him.
In an interview with Germain Lussier posted today on io9, Dave Filoni discussed Rebels coming to a close, and using his most vague-tipped brush, touched lightly on his future after the show, but perhaps with a few hints.
First off, fans can rest easy knowing that Filoni isn't leaving the galaxy any time soon. He wears his loyalty on his sleeve, going so far as to say he feels he owes it to his team at Lucasfilm (with him since Clone Wars) to keep creating new Star Wars projects and stories:
I have an incredibly talented group of people working here [at Lucasfilm]. They've worked for me all 12 years that I've been here. So I feel indebted to them and want to keep creating work for them so they can use their abilities and tell great stories. I also want to keep pushing myself into areas that are challenging and new. I've had a lot of experience now interacting with live-action directors like Rian Johnson who's been really wonderful to me and showing me what their production is like.
One clear takeaway from that quote is that Filoni has been not only interacting with Rian Johnson as a fellow Star Wars creator, but that Filoni spent some time on The Last Jedi set, understanding how the production of a live-action major motion picture operates. As a matter of fact, if you go back to Rian Johnson's personal black and white camera shots (which he shared some at Celebration in Orlando) there is one of Filoni himself on set!
Filoni goes on to state that the medium in which he tells his stories is not the priority, but he doesn't stop short of expressing his willingness to branch out beyond television. This is purely my interpretation but it almost sounds like he is leaving it up to Lucasfilm to give him a shot.
I want to celebrate stories, and it doesn't matter what medium its in. I don't care — big screen, small screen — I just need space to tell a story. And do it as best I can. That's my goal in the end. So we'll have to see what form that takes in the future. …But let's just put it this way. I learned from the best."
The final quote from the interview is certainly a stamp of stability, maybe even stylistic continuity?
"I feel rather indebted to George for the knowledge that he gave me…and it's part of my responsibility to try to help other people maintain what makes Star Wars such a wonderful universe to visit."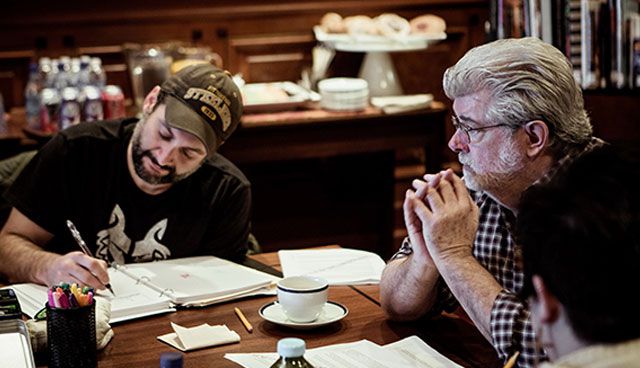 Dave Filoni is ready to continue telling Star Wars stories, and while he may be ready and willing to branch out into bigger and better mediums to tell those stories, he knows not to stray too far from the root of who made Star Wars, and what made it so great, the mind and imagination of his mentor George Lucas.
Click here to read Germain Lussier's full piece at io9, where Filoni also discusses the final season of Rebels!
Germain was our special guest on The Resistance Broadcast's Episode 89, which will be out Monday, where he talks more about Filoni and all things Star Wars! You can find The Resistance Broadcast on iTunes  and on Twitter @RBatSWNN! And as always you can find me on Twitter @JohnnyHoey!
"For my ally is the Force, and a powerful ally it is."
John Hoey is the Lead Editor and Senior Writer for Star Wars News Net and the host of The Resistance Broadcast podcast
"For my ally is the Force, and a powerful ally it is."