Star Wars Rebels: Complete Season 2 Now Available on Blu-Ray!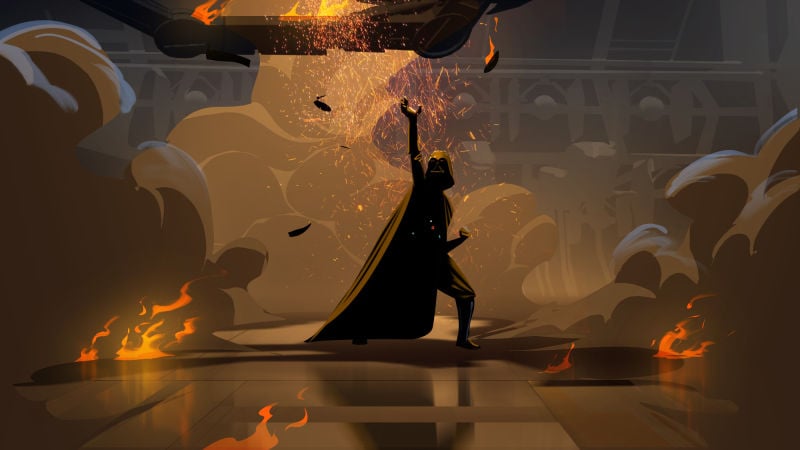 With Star Wars Rebels Season 2 coming out on Blu-Ray and DVD today, a batch of concept art showing character designs and key scenes from the premiere and finale has made its way online. Also included in this article is a short behind-the-scenes reel, courtesy of Entertainment Weekly.
Rebels Season 2 focuses on the growing pains that the growing Rebel Network must face as their minor victories against the Galactic Empire are followed by devastating losses. Darth Vader is led to a confrontation with Ahsoka Tano, his former apprentice, and Ezra Bridger begins to show an affinity to the Dark Side against the wishes of his Jedi teacher, Kanan Jarrus. The Blu-Ray/DVD release of Season 2 contains all 22 action-packed episodes, along with a slew of special features and featurettes – an excerpt of one of which can be seen below:
Also, a lot of concept art of the movie was revealed by io9. You can see some of them below, but make sure to go to their site for all the images:
Star Wars Rebels returns on Disney XD starting September 24.
Grant has been a fan of Star Wars for as long as he can remember, having seen every movie on the big screen. When he's not hard at work with his college studies, he keeps himself busy by reporting on all kinds of Star Wars news for SWNN and general movie news on the sister site, Movie News Net. He served as a frequent commentator on SWNN's The Resistance Broadcast.