Star Wars: The Last Jedi TV Spot Shows Off A Few Additional Shots
The latest Star Wars: The Last Jedi TV spot has arrived with the latest Baseball game in the World Series. While it's mostly just an abridged version of the trailer, there's a closer look at the area surrounding the Force Tree/First Jedi Temple and (if I'm not mistaken) a few extra frames showing the Battle of Crait.
Really not much to say here – it basically boils down to the plot with Luke, Rey, and Kylo Ren that was shown in the trailer into 45-second frame, with some of the other big shots in the trailer included. With only a month and a half to go before showtime, the floodgates are really starting to open. Let's hope that Star Wars Episode VIII: The Last Jedi is indeed something… Truly special.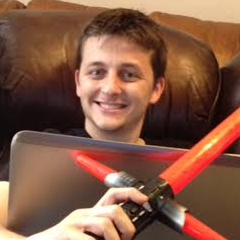 Grant has been a fan of Star Wars for as long as he can remember, having seen every movie on the big screen. When he's not hard at work with his college studies, he keeps himself busy by reporting on all kinds of Star Wars news for SWNN and general movie news on the sister site, Movie News Net. He served as a frequent commentator on SWNN's The Resistance Broadcast.