Mark Hamill Talks About Luke's State of Mind in The Last Jedi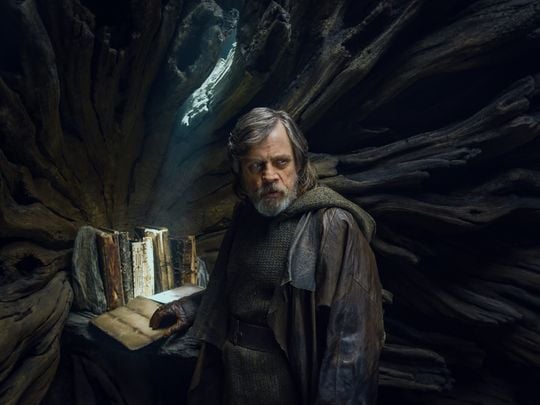 A lot of speculation continues to swirl about what is going on with Luke Skywalker in The Last Jedi, as more and more promotional material coming out appears to pit him on both the light and dark side of things. In an interview with Disney Insider for the upcoming Winter 2017 edition, Hamill gives his take on Luke's mentality in the upcoming saga film.
In speaking with Disney Insider, Mark Hamill dishes on Luke Skywalker in The Last Jedi, in addition to answering the looming question about the speculated Luke turn to the dark side. This is from an official Disney publication but if you prefer to #WaitforVIII then don't proceed, as some of this could be considered a spoiler to a certain extent.
Here are some of the questions and answers from the interview:
Q. Has Luke's character changed over the years?
A. Actually, I don't think Luke's fundamental personality has changed, except that he is older and his life experiences have shaped his outlook the same way they do for all of us.

Q. Luke has been described as "dark" in this film. Would you agree?
A. In Star Wars: The Force Awakens, Luke has lost confidence in his ability to make good choices. It haunts him to the core. But he hasn't gone to the dark side. This isn't an evil version of him. But it's still an incarnation of the character I never expected. It has pulled me out of my comfort zone. It's a real challenge.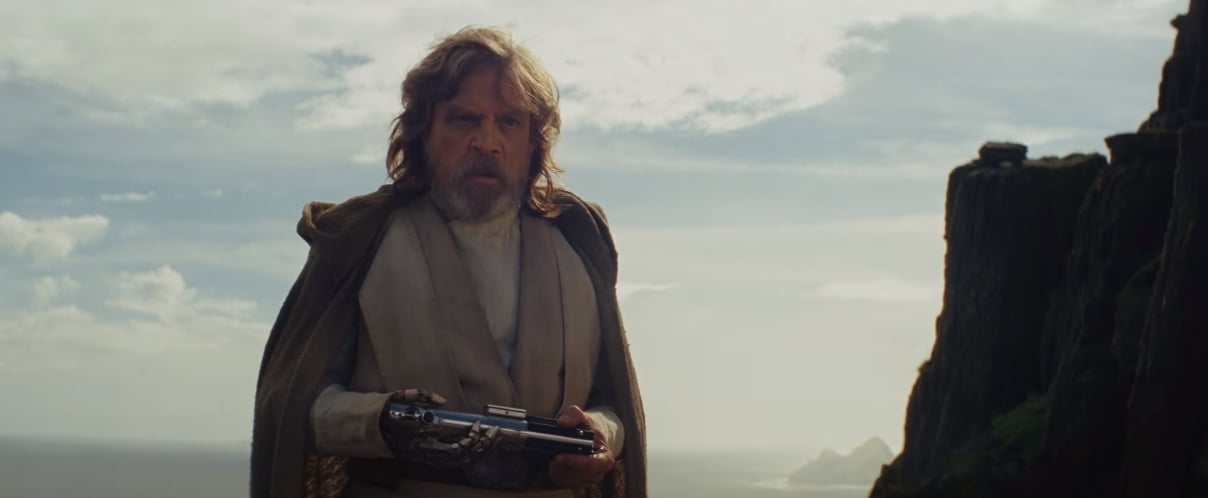 Q. In the trailers, we hear Luke say "It's time for the Jedi to end." What was your reaction when you first read that line in the script?
A. I'm sure this line is a great shock to the audience, so you can imagine how I felt! This is a huge change for a character who once represented optimism and hope. It's a radical decision to drop out of everything he's ever believed in. The entire movie is filled with these kinds of jaw-dropping surprises, but you'll just have to see the film itself to discover what they are.

Q. What has it been like to work with Rian Johnson, the film's director?
A. I couldn't have done this without Rian. The Star Wars saga is such a huge responsibility. There was one day when Rian and I were meeting and I told him, "This is so high profile, I have to admit, I'm terrified." He looked at me and said, "I am too." Rian is so gifted. I am very grateful to have had the opportunity to work with him. I couldn't have done this role without his judgment and input. I believe in him. I believe in his judgment completely. Every step of the way I let him be my guru. If he's happy with a scene, then I'm happy.
This is pretty definitive, and in a formal interview. This isn't Mark Hamill tweeting or being tongue-in-cheek with fans. It is pretty telling that while Luke has changed in terms of his reflection on things, his personality is the same. It is also clear that Luke is not turning to the dark side, but that his confidence is a bit broken. He is not the shining hero arriving back on the moon of Endor, but a jaded and beaten man struggling to come to terms with some of the decisions he has made.
This also points me to Rey. Many are speculating that she will turn to the dark side, but that doesn't make much sense when you think about her story arc while incorporating Luke. Luke is clearly broken from his failure, which was training and losing Ben Solo to the dark side. Are they really going to have Luke fail as a Jedi Master again? To me Rey is Luke's redemption, she is the one who will redeem him of his failures with Ben by becoming the Jedi he wished his nephew became. While it is certainly possible that Rey could turn, it doesn't seem to make a lot of sense from a story-telling perspective. It would make Luke Skywalker, the greatest Jedi of them all the worst teacher in the galaxy.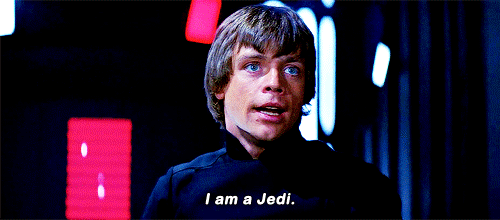 "Never. I'll never turn to the Dark Side. You've failed, your highness. I am a Jedi,
like my father before me."
Yes you are Luke, and we'll see you in 39 days when The Last Jedi hits theaters!
SOURCE: Disney Insider (disneyrewards.com)
You can find me not turning to the dark side on Twitter @JohnnyHoey and we'll be covering it this week on The Resistance Broadcast @RBatSWNN!
"For my ally is the Force, and a powerful ally it is."