Daisy Ridley and Adam Driver Talk About Their Characters in The Last Jedi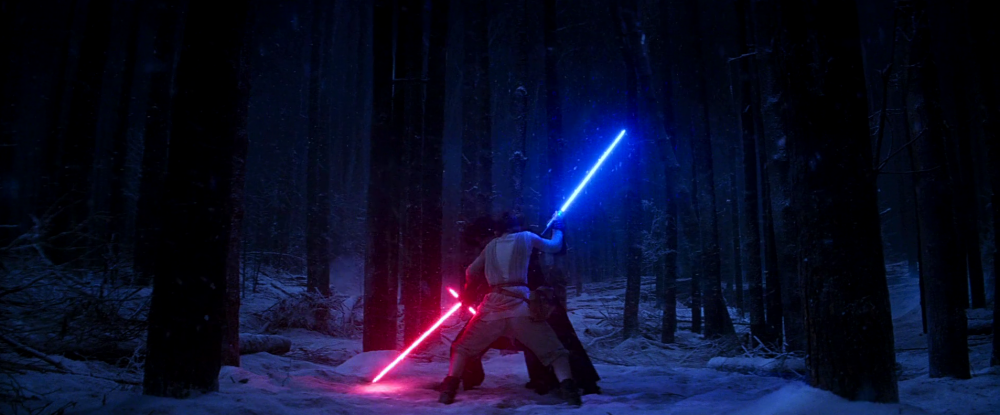 GQ recently posted an article on their website from their upcoming issue featuring Star Wars' own dark prince, Adam Driver, where he discusses his character Kylo Ren, the death of Carrie Fisher, and his anxiety over the fan reception of his character's decision to kill the legendary Han Solo in The Force Awakens. Perhaps most interestingly though, he also dropped a little nugget about Rey and her possible origins. Speaking of Rey, in an interview posted via Yahoo! Japan, Daisy Ridley delved into the expectations of these characters in Rian Johnson's installment.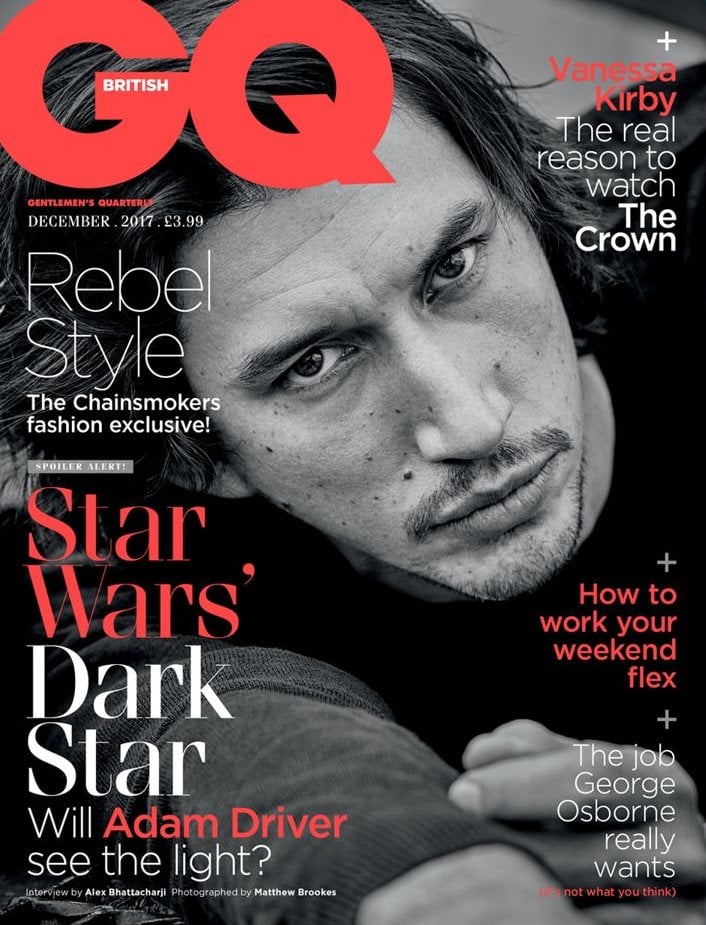 ADAM DRIVER
From GQ:
Driver was drawn to an idea that JJ Abrams, who wrote and directed The Force Awakens, had. The man behind the mask was not a man at all, but rather a young person struggling to come of age. "I remember the initial conversations about having things 'skinned'," Driver recalls, "peeling away layers to evolve into other people, and the person Kylo's pretending to be on the outside is not who he is. He's a vulnerable kid who doesn't know where to put his energy, but when he puts his mask on, suddenly, he's playing a role. JJ had that idea initially and I think Rian took it to the next level."

"You have, also, the hidden identity of this princess who's hiding who she really is so she can survive and Kylo Ren and her hiding behind these artifices," Driver says, apparently dropping a massive revelation about Rey's royal origins.
A princess, you say, Adam? That is certainly an interesting way to describe Rey, but before we jump the gun on her having a familial connection to royalty, let's consider the possible implications of his statement.
It's already been stated by the The Last Jedi director, Rian Johnson, that Kylo Ren, along with Rey, will be the main focus in the trilogy going forward…
(from The New York Times):
Rey and Kylo are almost two halves of our protagonist. It's not like Kylo is our Vader. In the original trilogy, Vader is the father — he's the one you're afraid of and who you want the approval of. Whereas Kylo represents anger and rebellion, the sometimes healthy — and sometimes not — desire to disconnect from the parents. It's my favorite kind of quote-unquote bad guy, because you can genuinely see what their weakness is.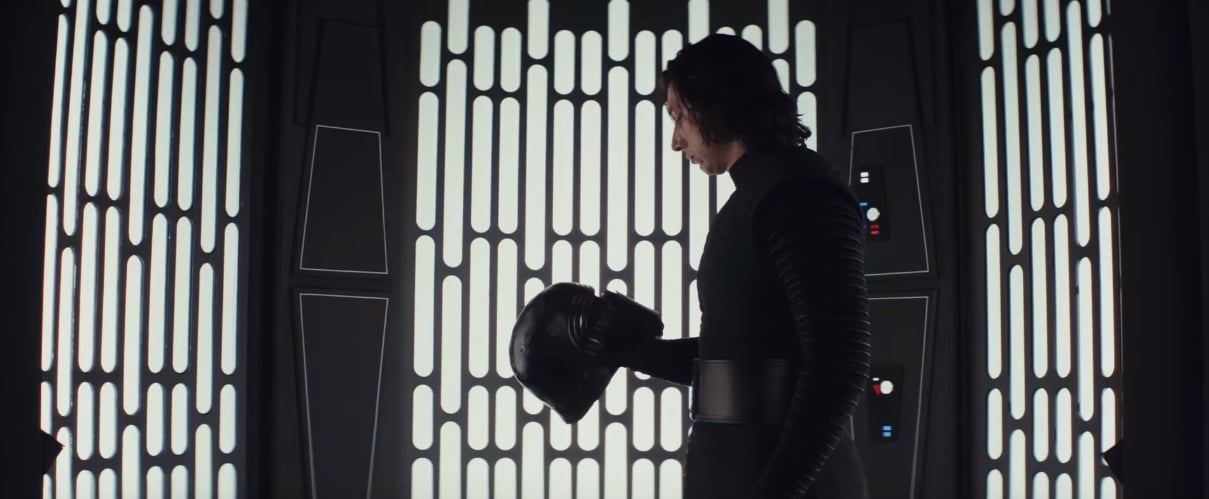 The characters of Kylo Ren and Rey were also referred to as a "prince" and "princess" by their creator, JJ Abrams, in the commentary for The Force Awakens:
"You're probably going to have a castle and a prince and a princess, if you're looking at a fairytale. We wanted to have these fundamental, not cosmetic, but prerequisite elements, these locations in which we can set our new story and our new characters."
So, while it's certainly possible that Adam Driver just dropped a spoiler-stuffed nugget about Rey in this interview – most likely, he was just referring to her thematic role in the story. Rey is, in essence, the princess of the sequel trilogy. She is the new Leia in other words. But she is also more than that, as Rian has suggested. She is also one half of the new Luke Skywalker for this generation of Star Wars stories. So before we jump to conclusions, let's consider that he might not have meant she was a literal princess – but rather the juxtaposition of his own character – the light princess to his dark prince.
That being said, her having royal roots is certainly a possibility as we know next to nothing about where or whom she came from. But even if she's not a princess in the literal sense, she's got a lot of spirit, and it's that spirit of a princess that I think Driver is referring to here. Hopefully some of these answers will be revealed this December when The Last Jedi hits the big screen.
Head over to GQ to read the full article and check out the new issue on Thursday, Nov. 2.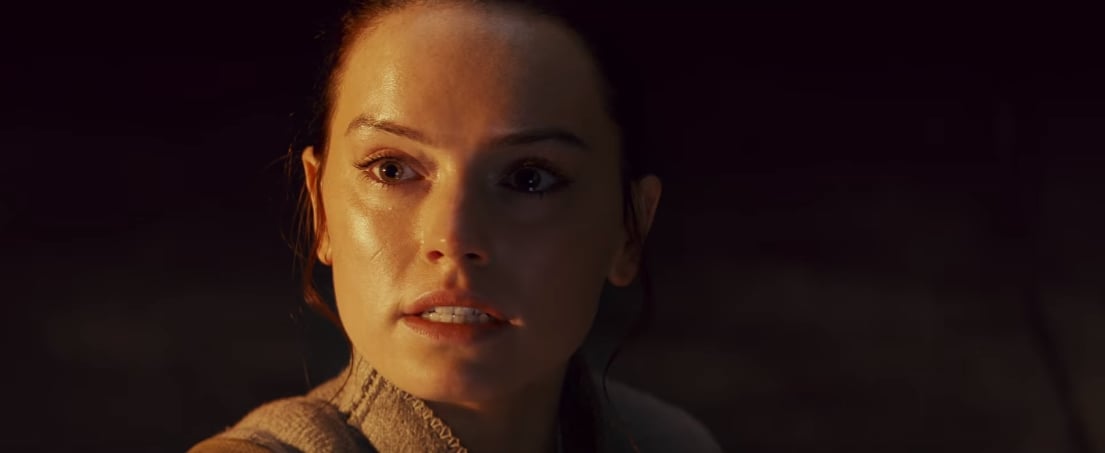 DAISY RIDLEY
Speaking with Yahoo! Japan, Daisy Ridley touched on the characters as they move into the second installment of the sequel trilogy. She was asked how she interprets the connection or relationship between Rey and Kylo Ren (translated by Reddit member captainhaddock):
"What you should pay attention to is that The Last Jedi is putting out the message that things might not always be so clearly black-and-white. The dividing line between good and evil is becoming more and more ambiguous, and you could say that the relationship between Rey and Kylo symbolizes that. Kylo actually believes that his own actions are correct. What about Rey? Will she make the right choice? Through such multifaceted characters, [the movie] brings out truths that have never been seen before. The ideas that Johnson, the director, has are really amazing!"
Reminded once more about the theory that Rey is Luke Skywalker's daughter, Ridley revealed that the answer of Rey's parentage will be revealed. We have done our best translating this so it is paraphrased, but the core of the answer is here:
Whatever the answer is, I hope everyone will enjoy that moment. I knew the answer a few years ago, but the story that Rian Johnson created was so wonderful I couldn't believe it, honestly I was very moved. I think that everyone will be in that moment.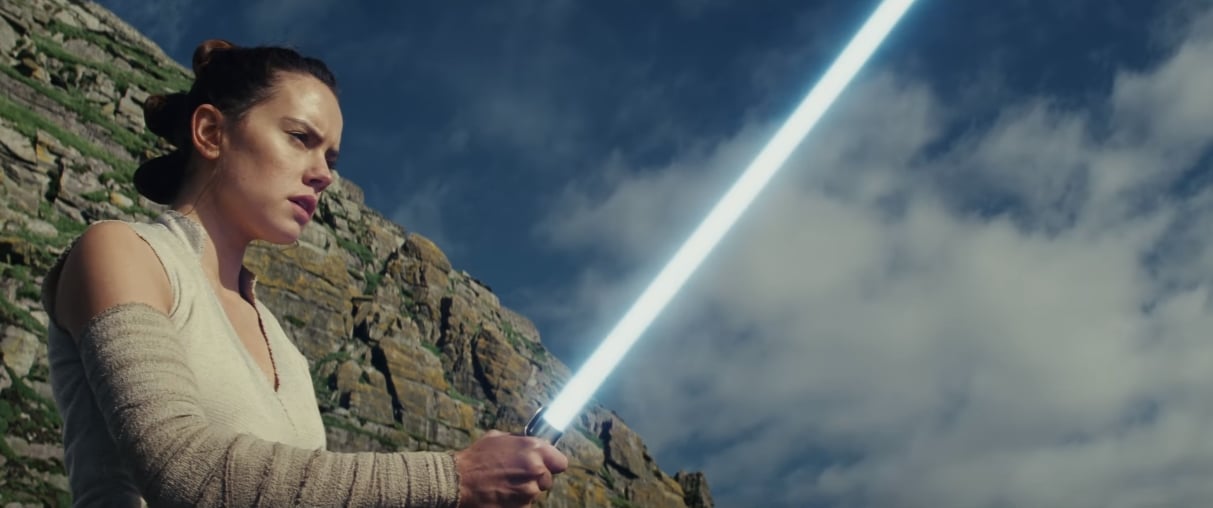 Daisy also talks briefly about her stunts/lightsaber work in the film, and while it is not a juicy dive into the story or plot, it shines light on her dedication to the film by pushing herself to physical limitations in an effort to exhaust all opportunities to get the fight scenes right:
In the new film, there are a good number of scenes that involve swinging lightsabers. Both physically and mentally, I had to work at breaking through my own limitations. At the point where I would normally have given up, I was like, I can do this two more times. I feel like I was able to get stronger through my own willpower.
Source: Yahoo! Japan via Reddit.
It is evident that The Last Jedi appears to shatter the classic fantasy mold of direct good versus evil, blurring the lines, as we were told in Rey's first voice over in the SWC teaser:
"Light, darkness….the balance."
It has been presented to us from the beginning of this film's promotional campaign. The classic themes of fantasy story telling are there in terms of virtue, but getting to that end-point might be shaded on both sides of the aisle with both Rey and Kylo Ren. It will be interesting to see what paths both take in The Last Jedi, and more importantly, where they each end up. We will find out in 45 days!
Jordan Pate is Co-Lead Editor and Senior Writer for Star Wars News Net, of which he is also a member of the book and comic review team. He loves all things Star Wars, but when he's not spending time in the galaxy far far away, he might be found in our own galaxy hanging out in Gotham City or at 1407 Graymalkin Lane, Salem Center, NY.