SWNN's The Resistance Broadcast – Episode 91 – Rian's New Trilogy and Exclusive Interview with Vanessa Marshall from Rebels!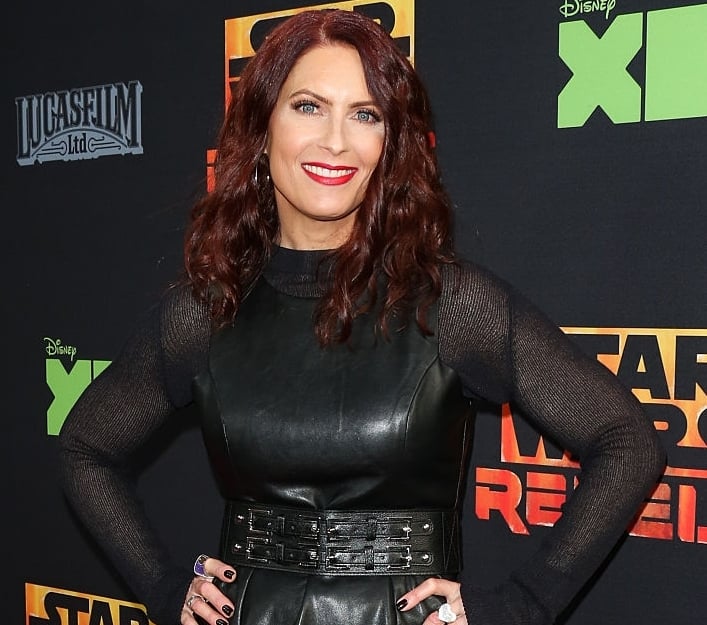 On this episode of The Resistance Broadcast, we discuss….
Poll Results; Star Wars Kirigami Giveaway; StarWars.com Announces Rian Johnson Led Trilogy; Mark Hamill Talks Luke's State Of Mind In TLJ; Kelly Marie Tran Talks Rose Rico with EW; Scoundrel's Rundown; SWNN Exclusive Interview With Vanessa Marshall; Is The Force With You?; Tweeting With The Resistance; Final Thoughts.
HUGE thanks to Vanessa Marshall for stopping by to chat with us. You can follow her on Twitter @vanmarshall!
Leaders of the Resistance: John Hoey, James Baney, Bill Sheehy, Patric Covey.
Star Wars Kirigami (Journey to Star Wars: the Last Jedi) GIVEAWAY!!!

Designer Marc Hagan-Guirey created these books of 15 unique kirigami (cut-and-fold) ships featured in the saga's films. Ranging in difficulty from beginner to expert! We will be giving away TWO of these books, we have posted the giveaway tweet to our account @RBatSWNN, so after the show be sure to go and RETWEET that to enter!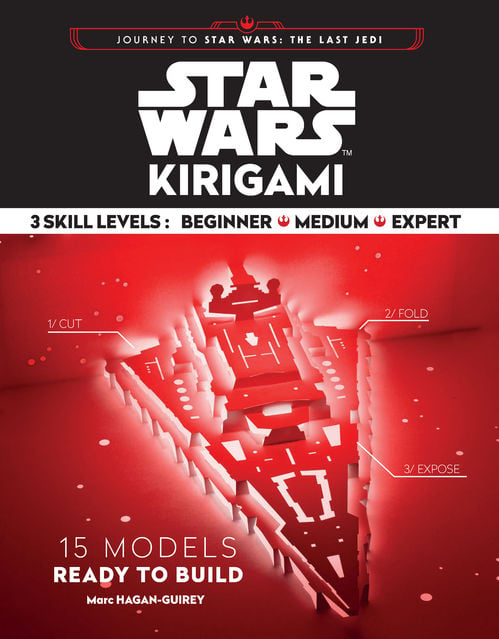 Here is the new preview for the last episode of Rebels Season 4 before the holiday hiatus, "Rebel Assault"!
Top Han Solo moments sent in by our Twitter followers:
— Tatooine Sons (@TatooineSons) November 7, 2017
— TDawg (@whiskeystang) November 7, 2017
— sarah hass (@seh221) November 8, 2017
— Drew Masterson (@amasterson1988) November 7, 2017
Another huge thanks to Matt from Comics With Kenobi for providing our weekly comic segment of the show! You can follow them on Twitter @ComicsWthKenobi.
New #StarWars #comics Nov. 8? Star Wars 38 begins #AshesofJedha w/writer @KieronGillen. #SonofDathomir & #TheForceAwakens TPBs out, too. pic.twitter.com/S9UIn3xeWF

— Comics With Kenobi (@ComicsWthKenobi) November 5, 2017
'That's funny. The damage DOES look bad from out here.' Solid start to @KieronGillen's tenure on Marvel's #StarWars #comics w/issue 38. pic.twitter.com/4vKB51JuGR

— Comics With Kenobi (@ComicsWthKenobi) November 8, 2017
Get ready! New comics this week coming as well…
New #StarWars #comics on Nov. 15? #DarthVader 8 and #DoctorAphra 14. New trades include #PoeDameron Vol. 3, Epic Collection Rise of the Sith Vol. 2. pic.twitter.com/UbQuMOwnCB

— Comics With Kenobi (@ComicsWthKenobi) November 12, 2017
Star Wars officially announces a New Rian Johnson Led Trilogy here.
Mark Hamill talks about Luke's state of mind in TLJ here.
Kelly Marie Tran talks to EW's Anthony Breznican about Rose Tico here.
Fox could sell entertainment assets to Disney here.
Canto Bight excerpt introduces us to new gambling characters here.
A 4th Forces of Destiny episodes premieres here.
John Boyega discusses Finn not being a Jedi here.
If you would like to submit questions for the show you can Tweet at us at our Twitter account @RBatSWNN using hashtag #starwarsnewsnet, #theresistancebroadcast, #trb, #swnn, message us on the Cantina Forum in the questions and comments thread, or send an email to viralhide@gmail.com.
Thanks for listening, and if you like this episode, don't forget to hit the like button on SoundCloud and subscribe to us on iTunes, and Stitcher!
Thanks to The Yavin 4 for our intro music.