In a week with two comics and a hoard of new articles from Entertainment Weekly, I'll try to keep this review brief and to the point. After a slow-burn set-up issue last time around, the 11th issue of Kieron Gillen's Doctor Aphra series lets loose on the action and sets Aphra on a race to save herself and everyone she can from the wrath of the Eternal Rur! Spoilers ahead…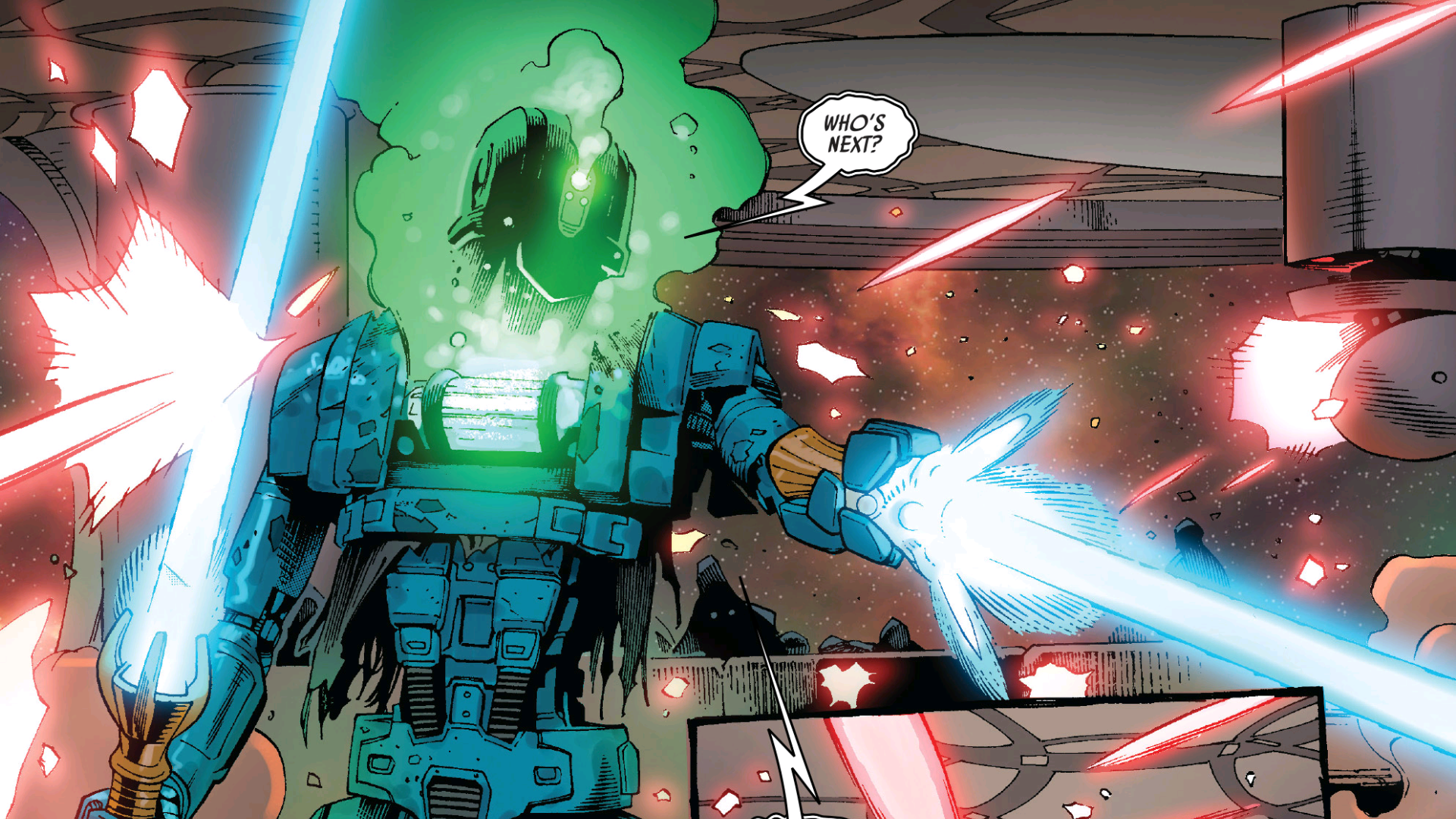 The last issue of the series ended on a cliffhanger as a Rur-possessed droid chassis wrecked Aphra's party just as she had chosen a buyer for the crystal of Rur. In this issue, we discover along with her that some bridges may have just been burned to the ground and that the stakes have just been raised higher than ever for the rogue archaeologist.
Aphra soon discovers after Rur attacks that her own disgruntled murderous droids have plotted against her. Having grown bored and fearing for their own existence in the near future, they placed the crystal in the droid themselves and sabotaged Aphra's plans. What's more, the droids have contacted Aphra's former boss to deal with her, and at the end of the issue, he arrives with a vengeance.
While Doctor Aphra may not be every Star Wars fan's cup of tea, I've certainly not been shy in past reviews about my unabashed love for the series and the character. Gillen brings such a spirit and levity with his writing that never compromises the integrity of his characterization or the seriousness of the danger at hand. He ushers in a delightful amount of humor and excitement that ramps up the story in the best way possible, which is complimented wonderfully by Kev Walker's enthusiastic and often erratic artwork.
If you're not on board the Doctor Aphra train yet, I urge you to jump on and see what you think of the series. It's just so different from the other Star Wars comics being published at the moment, and this issue showcases perfectly how fresh and unique the Aphra series can be.
Score: 8/10
Doctor Aphra #11 is available now at your local comic shop or online at Comixology. Until next time, happy reading comic fans!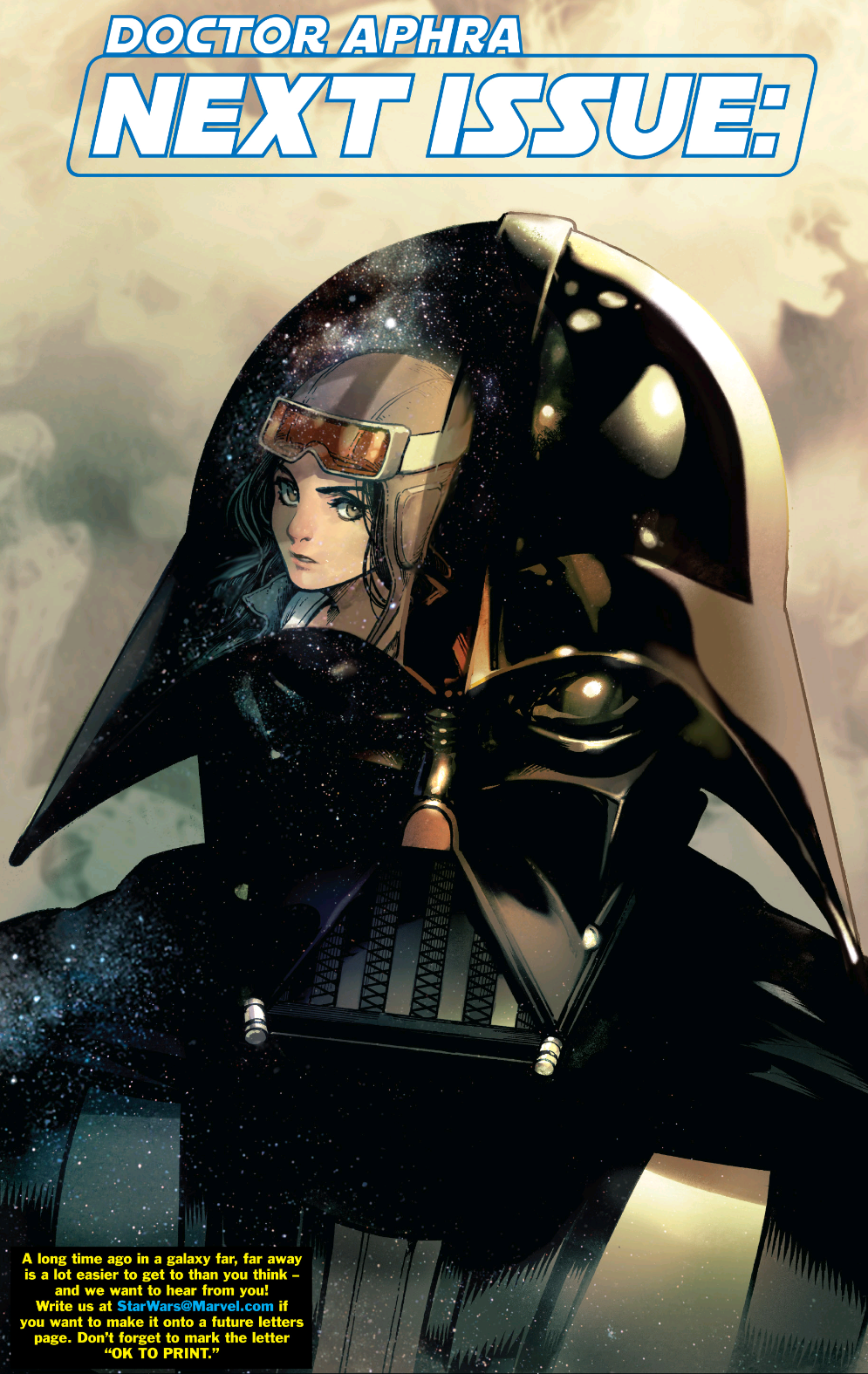 Jordan Pate is Co-Lead Editor and Senior Writer for Star Wars News Net, of which he is also a member of the book and comic review team. He loves all things Star Wars, but when he's not spending time in the galaxy far far away, he might be found in our own galaxy hanging out in Gotham City or at 1407 Graymalkin Lane, Salem Center, NY.
Click HERE to check out and comment on this topic in our forum The Cantina