'Star Wars Insider: The Legends Collection Volume Two' Brings Back Amazing Canon and Legends Short Stories
The new issue of Star Wars Insider is out on September 28, and it continues with their recent trend of bringing back stories from the Legends continuity, as well as some stories from the current canon. From Titan Comics:
A collection of exciting short stories featuring tales that will take you from the Battle of Endor to the desolate world of Jakku. The stories, which cover both Legends and tales that fit in with the current Star Wars continuity, feature popular characters such as Hondo Ohnaka, Lando Calrissian, Asajj Ventress, and Princess Leia.

Written by renowned best-selling Star Wars authors including Alan Dean Foster, Mur Lafferty, Alexander Freed, David J. Williams and Mark S. Williams, this volume also includes stunning art from several of the saga's best-loved interpreters, including Brian Rood, Joe Corroney, Brian Miller, Chris Trevas, and Chris Scalf
You can get a general sense of what's coming in this issue with the "Contents" page:
Star Wars Insider brings a lot of cool stories back to the public's eye with this issue. Paul S. Kemp, a veteran Star Wars writer, brings Darth Malgus back in a great short story set in the Old Republic that features great art from Marek Okoń. Jason Fry also has three stories, two of them back-to-back in the book. He explores a range diverse of characters, from focusing on Hondo Ohnaka living a regular pirate day, to following Captain Rex on a mission during the Clone Wars. Timothy Zahn also has a say in this issue, and even Princess Leia pops up through Jennifer Heddle's Constant Spirit (art by Magali Villeneuve).
If you are interested, here are some fragments from the new issue, courtesy of our friends from Titan Comics: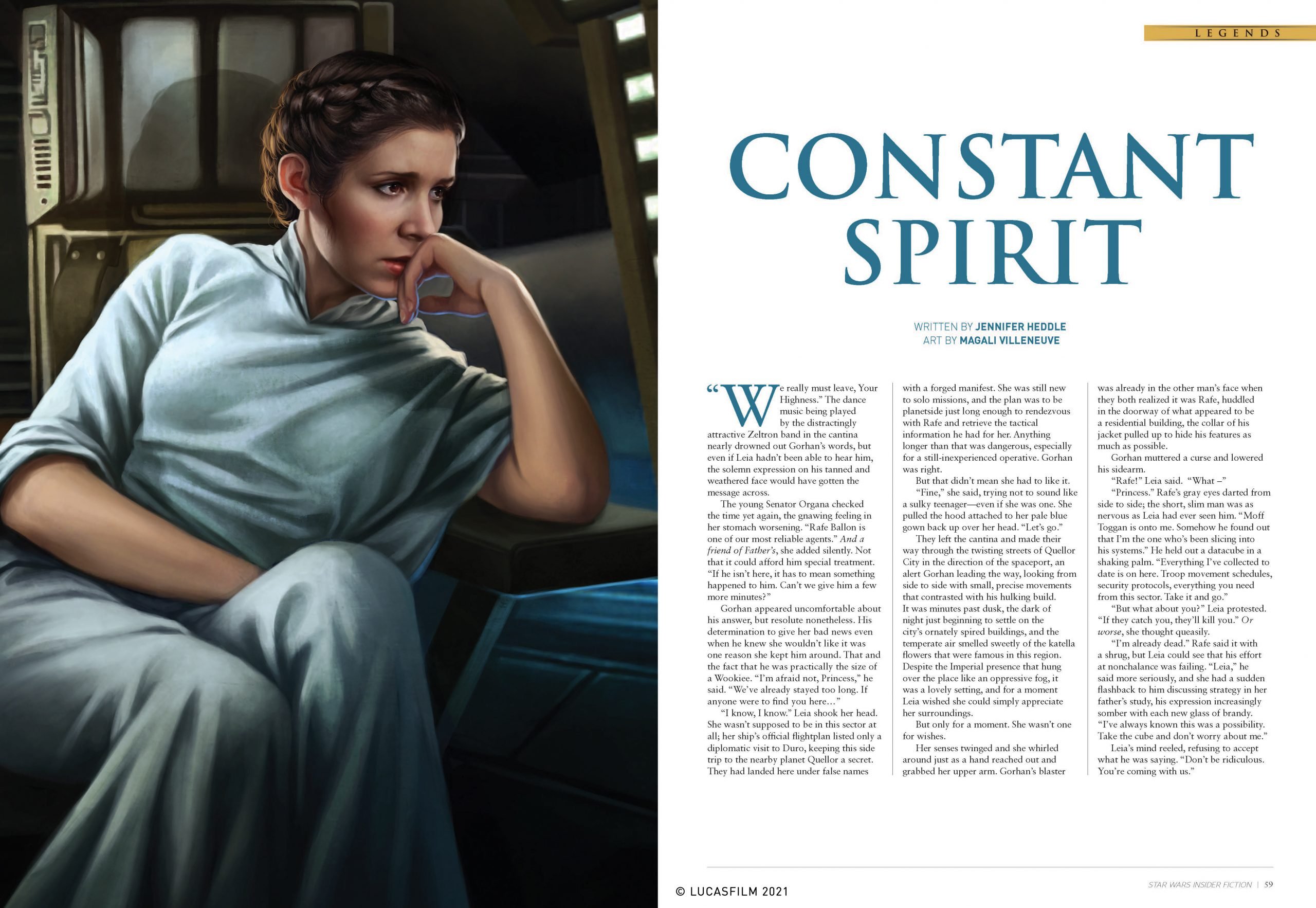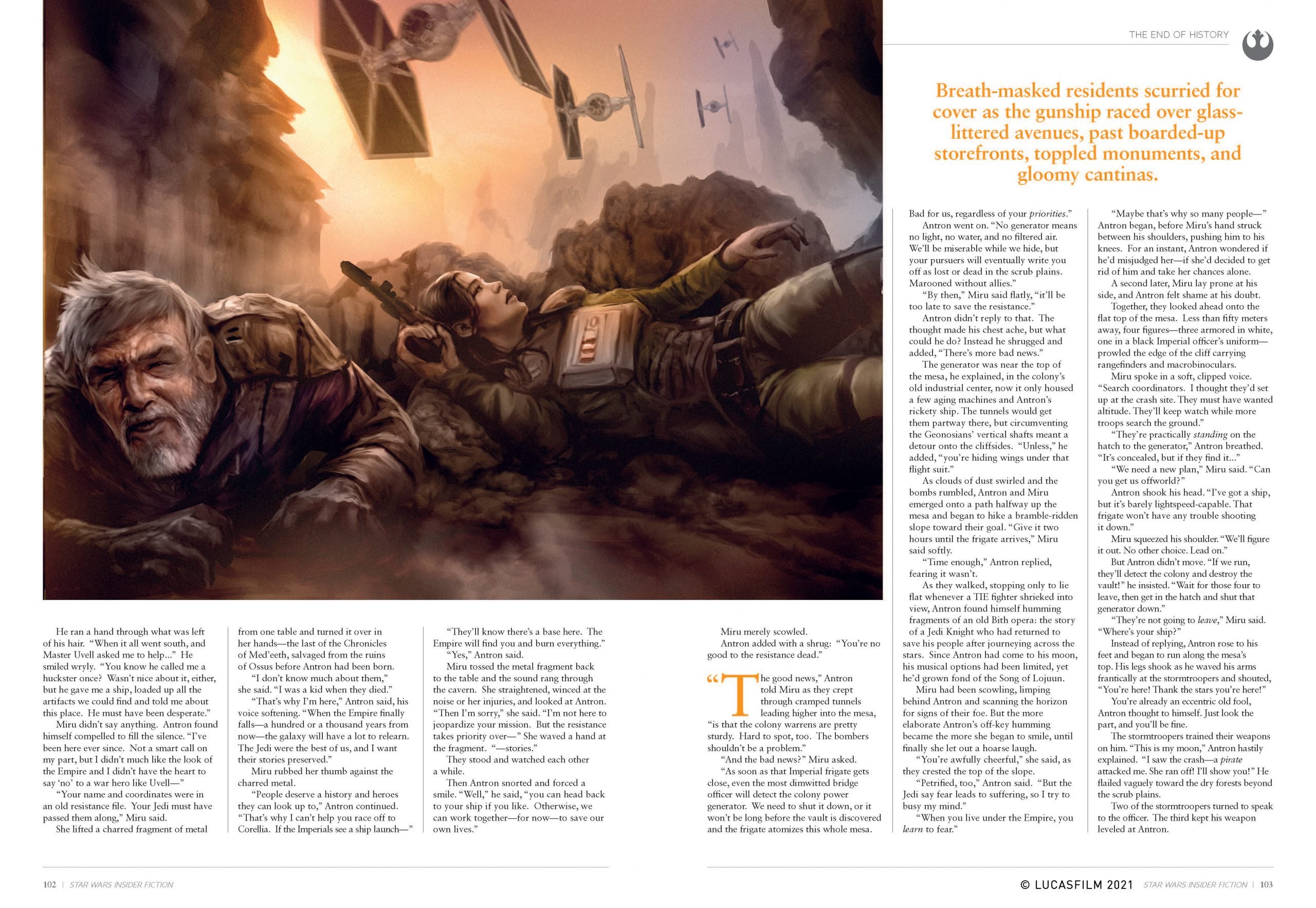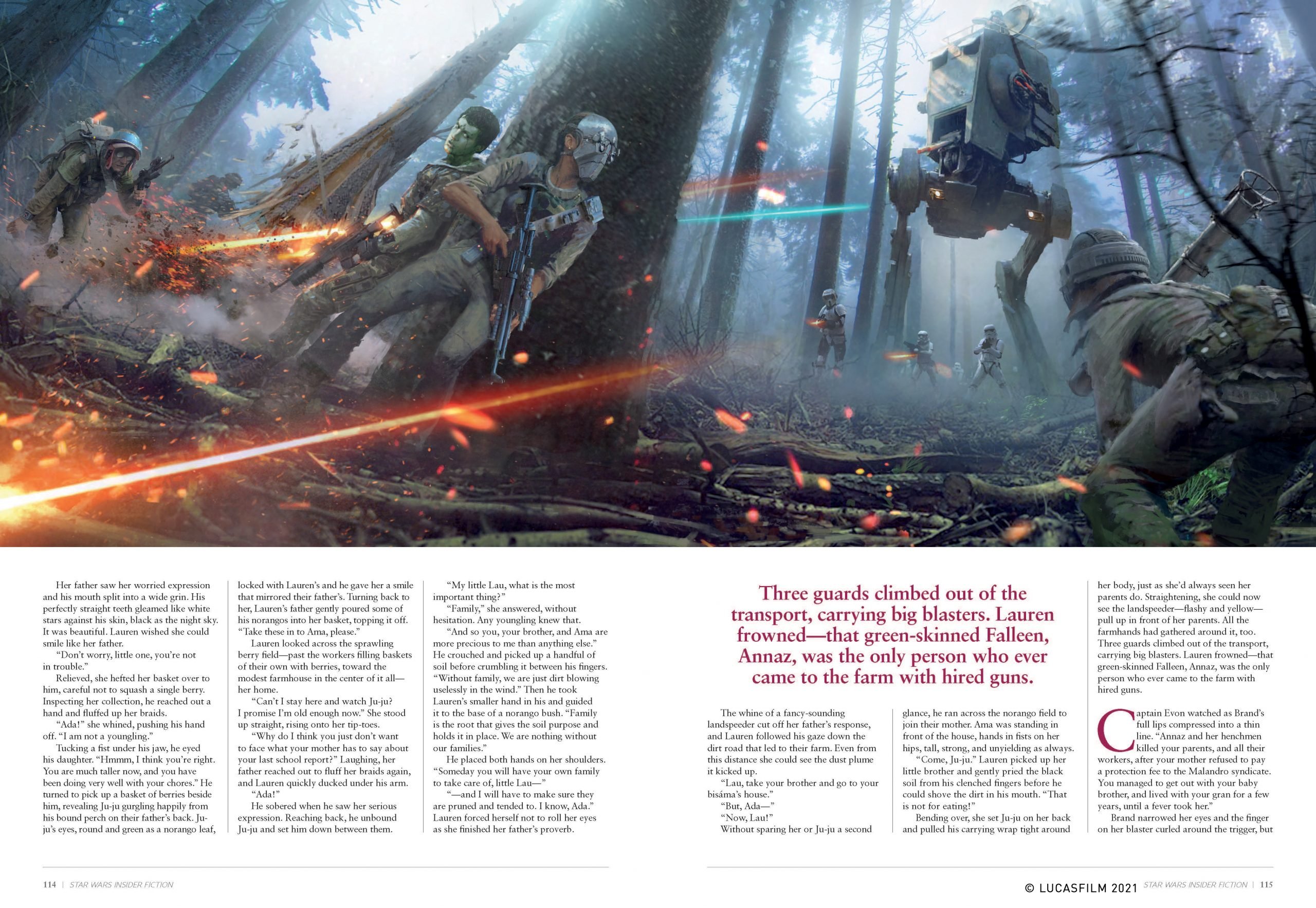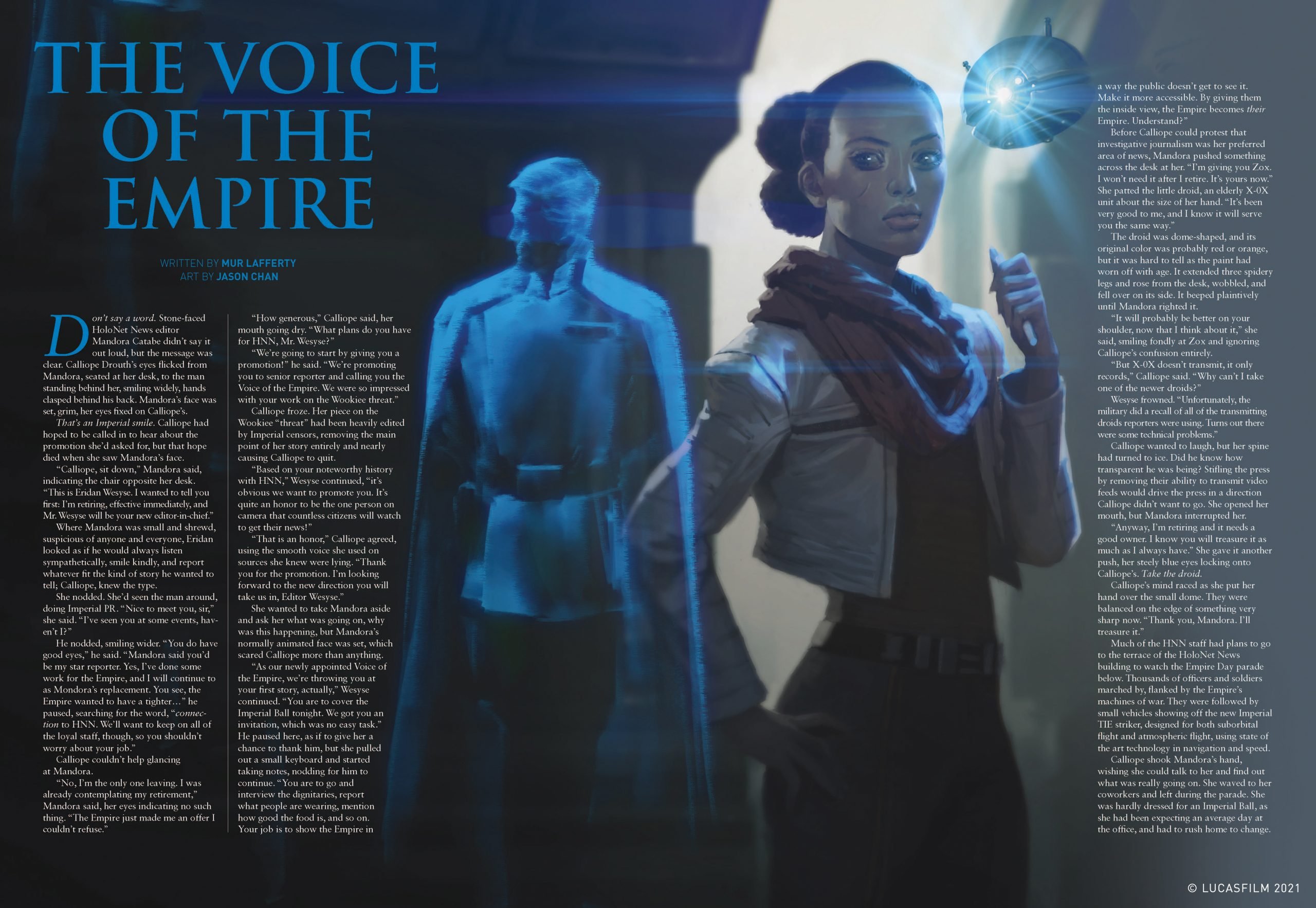 The Legends Collection Volume 2 of Star Wars Insider does not feature any new stories, but it works great as a compilation of short tales both from the old canon and the new one. But old and new are just labels given by the Lucasfilm Story Group, because, at the end of the day, these are great Star Wars stories, and if you forget about their place inside the overall franchise and enjoy them for what they are, you will have a blast.
Miguel Fernández is a Spanish student that has movies as his second passion in life. His favorite movie of all time is The Lord of the Rings, but he is also a huge Star Wars fan. However, fantasy movies are not his only cup of tea, as movies from Scorsese, Fincher, Kubrick or Hitchcock have been an obsession for him since he started to understand the language of filmmaking. He is that guy who will watch a black and white movie, just because it is in black and white.