Discover the Origins of a Beautiful Friendship in Marvel's Star Wars: Rogue One – Cassian and K-2SO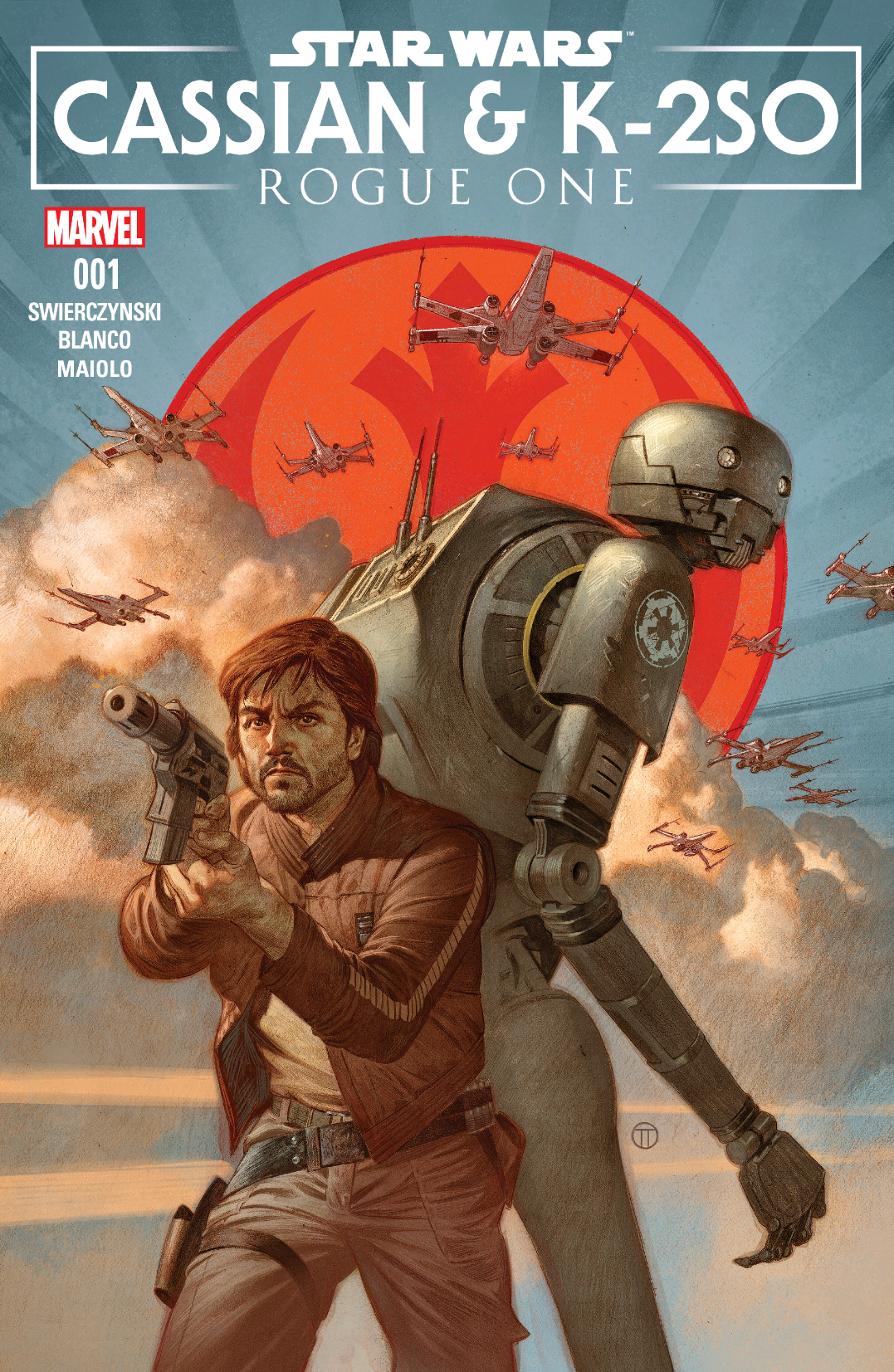 Today marks the release of Marvel's one-shot story about how rebel spy Captain Cassian Andor met his droid sidekick K-2SO. The comic is written by Duane Swierczynski (Cable, Bloodshot) with illustrations by Fernando Blanco (Fallen Angel, Manhunter). Read on for the full review. Spoilers ahead…
The Cassian and K-2 special takes place on the backwater colony world of Wecacoe as Cassian and his fellow alien operatives, the twins Kertas and Rismor, attempt to extract Imperial security protocols from an abandoned Star Destroyer.
The trio attempt to blend in on the planet and are surprised to find such a heavy Imperial presence, contrary to Cassian's intel on the mission beforehand.
After being discovered by the army of Imperials, Cassian and the twins are on the run, when they encounter the Imperial security droid K-2SO, whose programming forces him to detain the rebels – and failing that – to terminate them.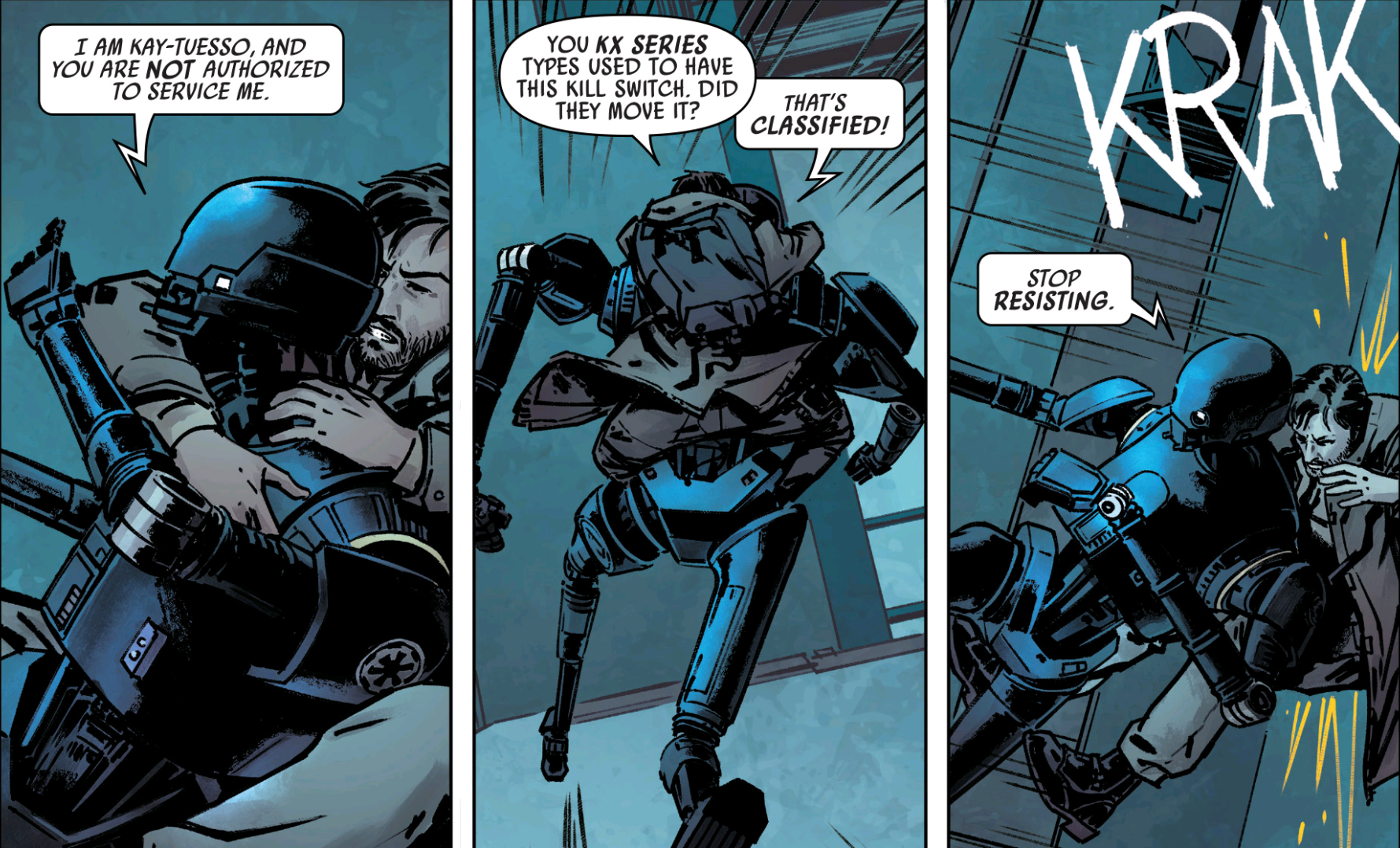 Cassian gets the jump on K-2 and attempts to shut him down via the killswitch at the back of the droid's head, but is surprised to find that the switch had been relocated on the newer KX series. The twins shut K-2 down before he gets the chance to end Cassian's life, and the captain attempts to reprogram the security droid on the fly in effort to gain a little extra firepower for their escape.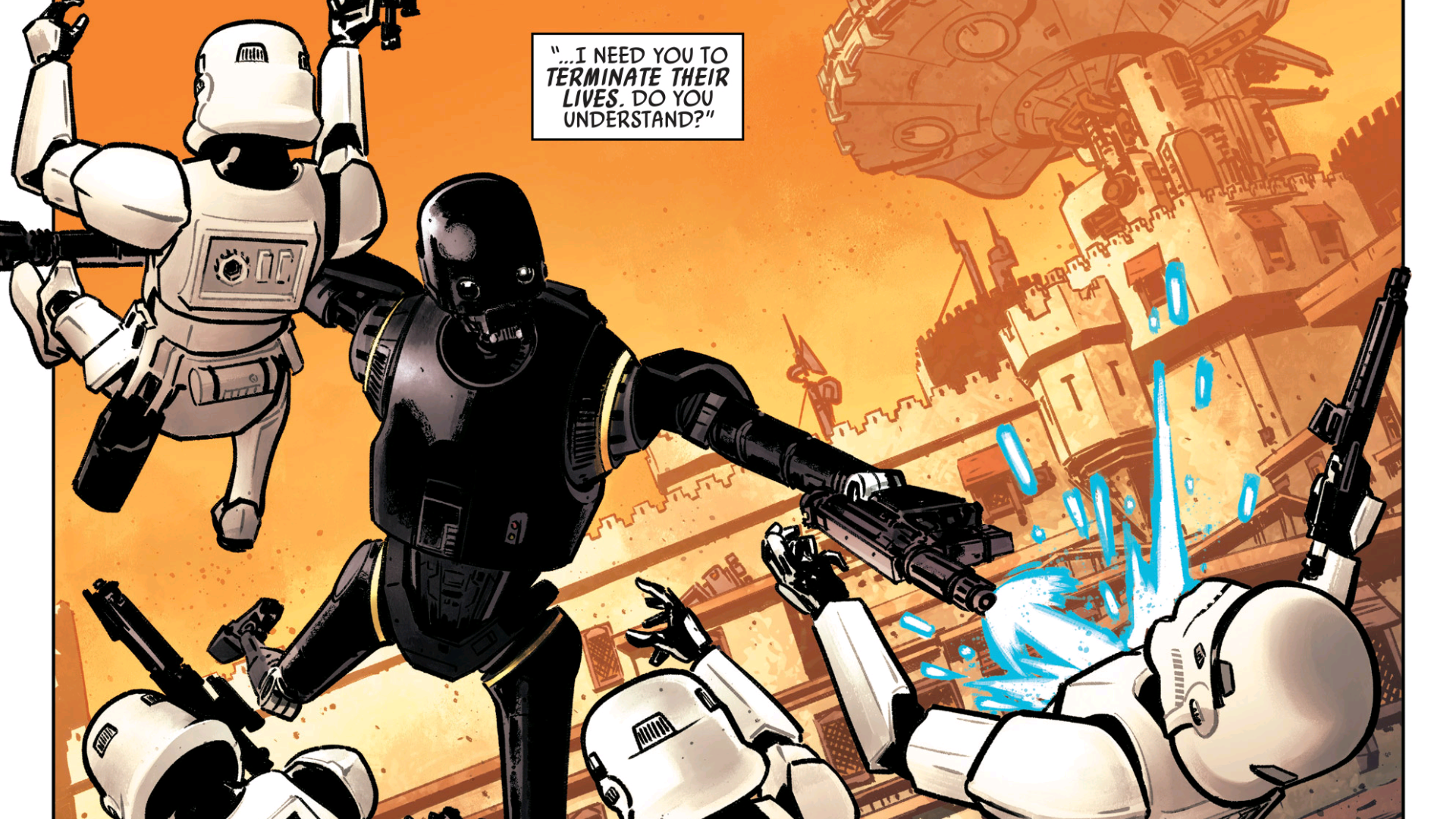 The rest of the issue is what readers of this comic no doubt came to see, as Cassian and K-2 struggle to come to an understanding about who is in charge and what exactly K-2's role is under his new programming. Despite following orders, K-2 still has the overwhelming urge to detain or kill his new rebel master, and Cassian is forced to wipe his base programming completely.

Once he rids K-2 of his underlying base programming, the droid instantly becomes the one we know and love from the movie. He no longer wants to kill Cassian and is all too eager to make himself useful. Though, he is far from discrete about sharing the probabilities of their success or failure, and the filter between his brain and his mouth seems to have been removed entirely.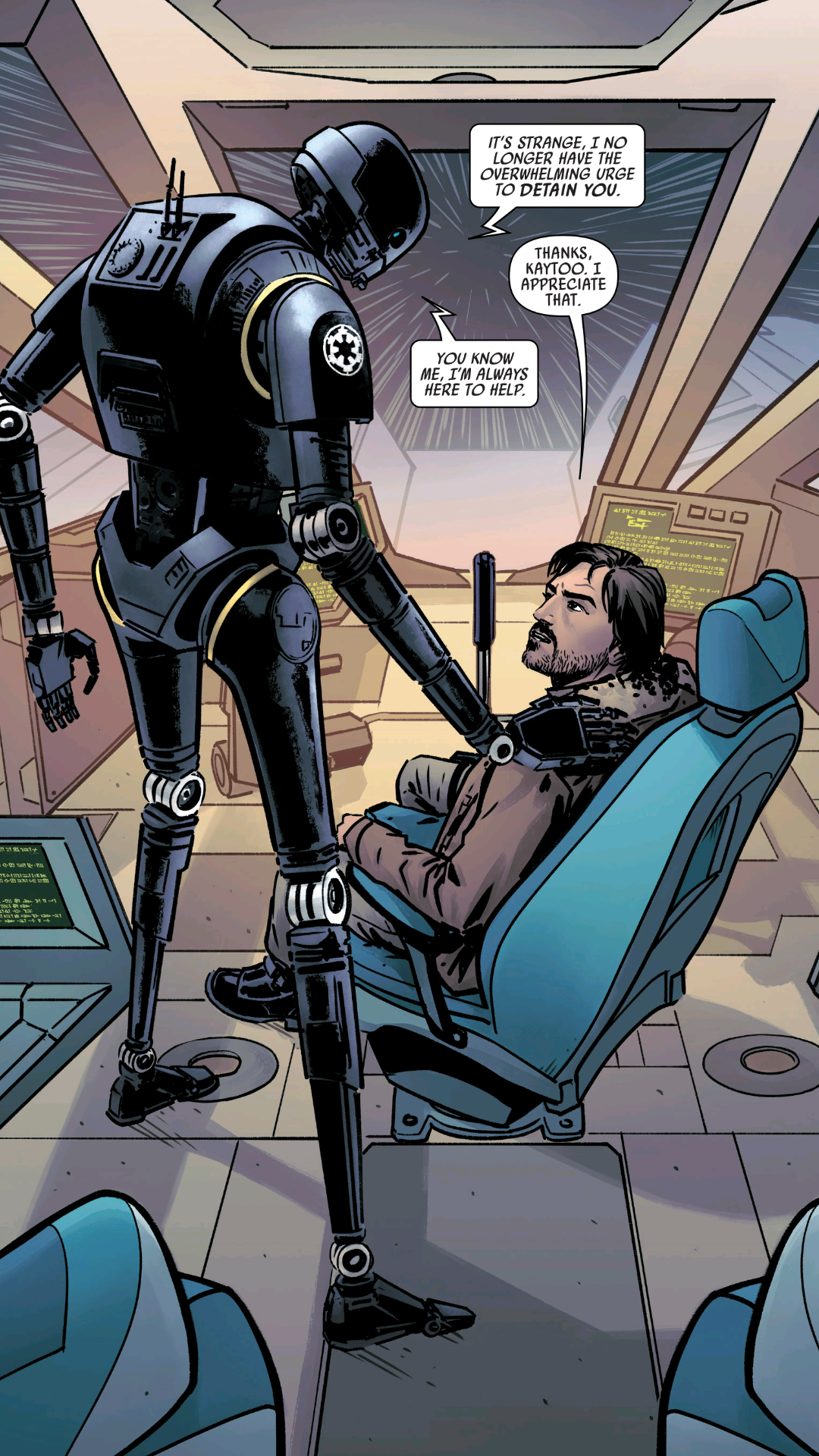 This comic was a good read and a lot of fun, especially once that Alan Tudyk persona started to come through towards the last quarter of the 27-page adventure. I wouldn't say it's a must-read for your understanding of Star Wars canon or Rogue One, but fans of the characters will probably enjoy getting their hands on the issue and giving it a go.
There's nothing groundbreaking here, just a fun and brief adventure story about a rebel hero and his robot counterpart. It's pretty much a typical Star Wars romp and doesn't raise the bar by any means, but it's definitely good enough to add to your collection, especially since it requires no commitment to a series with it just being a one-shot comic book.
Score: 6.5/10
The issue is available now in your local comicshop or online at Comixology. If you enjoy the art from the photos above and love Cassian and K-2SO in Rogue One, don't miss out on this little episode that kicks off their adventures together. Until next time, happy reading comic fans!
Jordan Pate is Co-Lead Editor and Senior Writer for Star Wars News Net, of which he is also a member of the book and comic review team. He loves all things Star Wars, but when he's not spending time in the galaxy far far away, he might be found in our own galaxy hanging out in Gotham City or at 1407 Graymalkin Lane, Salem Center, NY.