UPDATE! Four New Star Wars: Forces of Destiny Episodes Released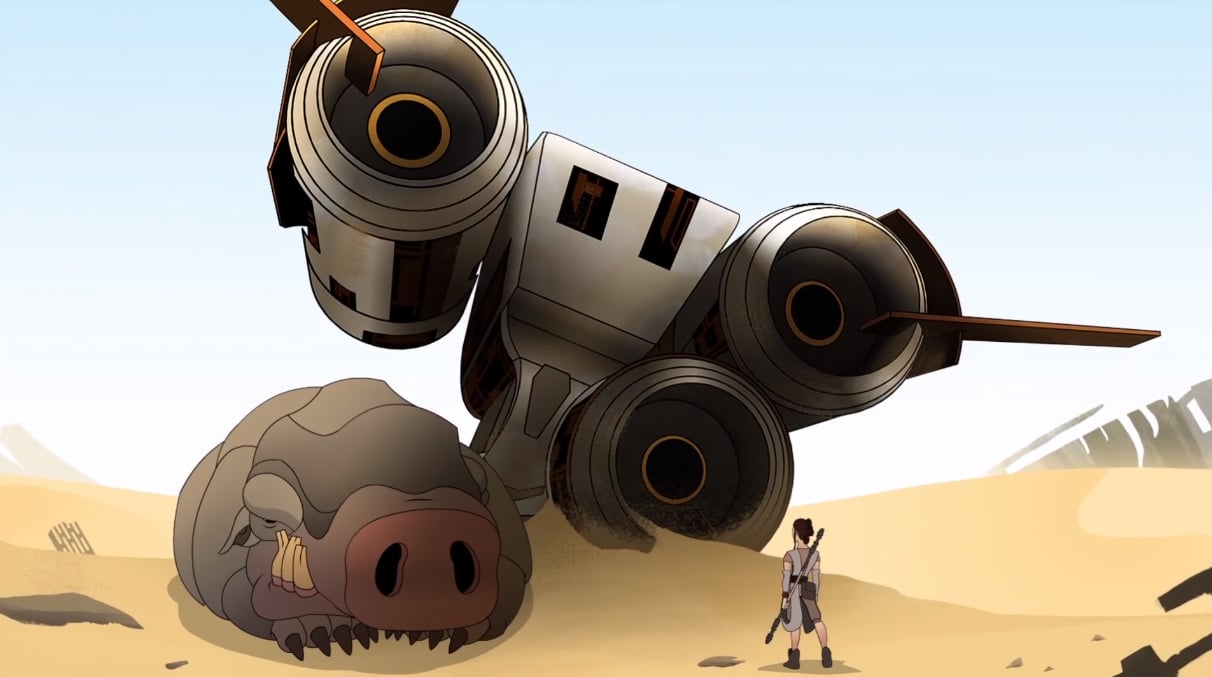 The second half-hour long episode of the short series Star Wars: Forces of Destiny aired a few days ago and already all 4 of the new episodes have been posted on Youtube. Thew new episodes are titled "Accidental Allies", "An Imperial Feast", "The Happabore Hazard" and "Crash Course" and feature characters like Jyn Erso, Sabine, Princess Leia, Han Solo, Hera, Rey and more. Check them out…
From Disney's Youtube page:
Sabine helps Jyn escape a stormtrooper pursuit and Jyn helps Sabine in return.
Leia orders Han to bargain with fellow pilot Hera Syndulla for rations that hungry Ewoks might enjoy.
The final two episodes will be released in the next days and we will make sure to keep you posted.
UPDATE!
Rey discovers a stubborn, unmoving Happabore sitting on the ship she's meant to tow back.
Sabine reluctantly lets Ketsu borrow her favorite speeder for a covert mission.
These are all of the new episodes. Stay tuned for more information about future Forces of Destiny releases.