Star Wars Rebels: "Double Agent Droid" Preview Clip!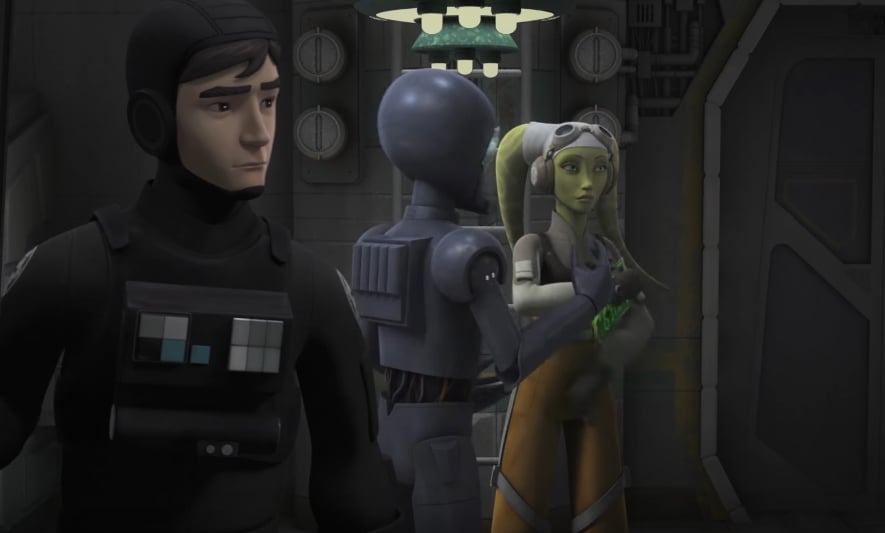 A new preview clip from the next episode of Star Wars: Rebels, has just been shared by the official Star Wars site. In "Double Agent Droid", "Chopper and AP-5 team up to infiltrate an Imperial station to steal needed codes, but an Imperial specialist turns the droids against the crew to cause chaos."
From StarWars.com's YouTube page:
In this clip from the Star Wars Rebels episode "Double Agent Droid," Chopper's strange behavior catches the attention of his fellow crew members.
This episode will be the last one before the highly anticipated clash between Obi-Wan Kenobi and Darth Maul, and the 2 part finale of the third season.