Fox Could Sell Entertainment Assets To Disney (And What That Means For Star Wars)
If you're a Star Wars fan born before 2005, you might remember that the old Twentieth Century Fox fanfare played before every movie made up until then and how it nicely it segued into the iconic Opening Crawl composed by John Williams. That went away with the Disney purchase (unless you're watching A New Hope), and now it's entirely possible that it might go away from a number of new movies that will be released in the next few years, as Fox is reportedly mulling over selling many of their entertainment assets to Disney and potentially other buyers.
Why Fox (Seemingly) Wants Out Of The Entertainment Industry
As it stands in Hollywood, it's really a world populated by three major studios at this point – Disney, Warner Brothers, and Universal Pictures – and everyone else just happens to be living in it. Two of Hollywood's other major players have suffered significantly in recent years and are in desperate need of more reliable hits: Sony Pictures and Paramount Pictures. Twentieth Century Fox, in the meantime, occupies a position where it's safely above the latter two studios but still below the former three in recent years. And from the sound of things, fourth place simply isn't good enough for News Corp mogul Rupert Murdoch and his heirs. On November 6, 2017, CNBC released a report revealing that Fox did, in fact, speak with Disney about the possibility of a future sale of several pieces of the Twenty-First Century Fox, as the company is looking to sell its assets to multiple buyers. What movie and television franchises are particularly up for grabs are not clear at this time, but Fox intends to keep its broadcasting network (which Disney cannot buy, as they already own the broadcasting network of ABC) and will absolutely be keeping their news and sports platforms as their focus shifts toward online and televised coverage of those things. Disney, in the meantime, would be set to gain Fox-owned networks like BSkyB, FX, NatGeo, and Star.
This report came out of absolutely nowhere and Fox's share prices shot up significantly when word got out. Representatives of Disney and Fox alike refused to comment. CNBC would go on to explain that reason given was that Fox was looking for a way to shift focus away from entertainment and more toward sports and news coverage, and a follow-up report from the same website suggested that this decision had to do with Murdoch not seeing Fox as being unable to transform into the kind of media empire that Disney has become in the conceivable future. It's also likely that Murdoch would want to "cash out" while his company is still successful in the current box office market (which has been lagging for a multitude of reasons) to save face for his company, making sure that they don't fall into the same pratfalls that have kept Sony and Paramount down. There's also a matter of the rise of streaming platforms and digital distribution, which have led to declining theater viewership and lower television ratings alike.
It should be noted that this deal is currently not being discussed with Disney (as Bloomberg wrote, the talks are currently "dead") – but by the nature of this business, talks can go on and off at short notice. And, of course, keep in mind that Disney is not the only buyer that Fox representatives have spoken with, or intend to speak with. Or the fact that there would surely be discussions about antitrust laws and all that jazz with such a sizable purchase to prevent Disney from (fully) becoming a monopoly. Still, if Fox-Disney talks resume, then it presents a few interesting opportunities for the house that Mickey built.
What This Would Mean For Disney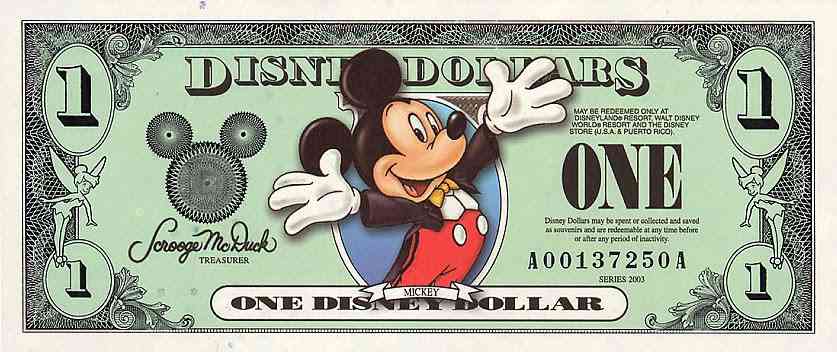 As far as Star Wars goes, this hypothetical purchase has surprisingly little to offer them. The only thing I can think of off the top of my head that Fox has that Disney might want are the distribution rights to A New Hope, which are set to remain at the studio indefinitely as a result of George Lucas's financial demands at the time. (Lucas could have produced the other Star Wars movies at other studios, but he stuck with Fox for two trilogies out of brand loyalty.) If Disney were to get the distribution rights, that would make their lives a whole lot easier when it comes to coming up with future box sets of the franchise – and they can make just that much more money off of the packages if A New Hope is all theirs. Virtually everything else is incredibly minor and are effectively peanuts to Disney. (And before you ask – no, this does not mean that Lucasfilm will suddenly choose to create official hi-def restorations of the OT movies as they originally appeared, because Uncle George doesn't want that to happen. Quit trying to make that happen. It's not going to happen.)
As far as franchises go, the real crown jewel that Disney would likely go after would be the Marvel Universe properties that were licensed to Fox. Marvel sold these licenses back in the 1990s for big prices when they nearly went bankrupt, and these included clauses. Most licenses that were sold resulted in projects that were never realized, while others eventually reverted over time and have been integrated into the wildly-successful Marvel Cinematic Universe. The company has even managed to get a bit of leeway with some of the licenses that they don't fully control, as the rights to distribute the Hulk standalone films remain at Universal (which is why there haven't been any new ones since 2008) and an agreement with Sony Pictures to include Spider-Man in certain ensemble movies in the setting, along with helping to relaunch the character's standalone film franchise after prior installments presented the company with diminishing returns.
That brings us to Fox, who have been known to be less cooperative than the other companies that Marvel have had to negotiate with. Fox used to own the rights to Daredevil – and Marvel did offer them an extension in exchange for the rights to Silver Surfer and Galactus, which Fox ultimately turned down – but those reverted after a long period of inactivity with the franchise and Marvel created an excellent television series with Netflix that serves as the cornerstone of their line of Marvel shows. Far more valuable than Daredevil are two other major components to the Marvel Universe – the Fantastic Four and X-Men. Fox has boosted efforts on creating new movies for both franchises following the success of The Avengers, resulting in the abysmal Fant4stic and several X-Men movies (most of which have been good). Of these two, it seems as though Fox would be more willing to part with the Fantastic Four, but it seemed as though their plans were to keep making X-Men movies indefinitely… Until this news got out, throwing things into question.
Franchises aside, another big reason why Disney might be interested in buying a big slice of Fox's pie is that Disney has a big streaming service that they want to launch in two years. Using media from Fox's own embarrassment of riches might help bring in binge-watchers who are otherwise on-the-fence about starting up payments from yet another subscription. But with that in mind, there are likely going to be some restrictions on what kind of content Disney would want on their service.
Disney Might Not Want Everything Fox Is Selling
It's already been established that the initial version of the talks with Fox – which appeared to be an all-or-nothing agreement – fell through. The reason why I think that this might be the case is that there are some intellectual properties that Fox has that don't fit with Disney's image. Case in point – Alien, that franchise about the Freudian space critters stalk and violently mutilate people. Not exactly the kind of thing you would imagine a Disneyland worker hop into a costume to meet and greet fans. And there's certainly no use in just sitting on a great IP, as it probably didn't look good to Fox when they saw that Marvel made a better Daredevil adaptation than they ever could, which is why Fant4stic even exists (and lordy, I wish it didn't). So Disney might not be interested in purchasing that IP if they're not going to do anything with it.
A good counterpoint I'd like to raise here is that Disney could, theoretically, use the new resources and IPs from Fox to start up a separate imprint akin to what they did with Miramax and Touchstone, which they could use to produce R-rated and otherwise family-unfriendly content to prevent tainting their squeaky-clean "all ages" image. They've shown that they're willing to let Marvel and Lucasfilm push boundaries as far as their movies go (as neither have been truly "Disneyfied", and interestingly, Disney logos are absent from both sets of films). This would mean that they could use their greater reach to produce more movies annually and appeal to an audience that isn't necessarily interested in most of their usual offerings, potentially increasing profit without having to commit to ridiculously high amounts of money for these projects.
Right now, however, I think it's likely that Disney will make another pass to pick up at least some of the sweet IP real estate from Fox – specifically, the brands that concern them, which are the two I mentioned above and potentially Avatar (which would tie in quite nicely if they want to keep doing expansions for their Pandora-themed expansion to Disney World's Animal Kingdom). But who knows what the future holds…?
Grant has been a fan of Star Wars for as long as he can remember, having seen every movie on the big screen. When he's not hard at work with his college studies, he keeps himself busy by reporting on all kinds of Star Wars news for SWNN and general movie news on the sister site, Movie News Net. He served as a frequent commentator on SWNN's The Resistance Broadcast.