BAFTA Award-Winning Actress Phoebe Waller-Bridge Warned Against Making Fake Spoilers for the Han Solo Movie
A recent article from Eyewitness News provides some clarity about the reason behind Phoebe Waller-Bridge's utter denial of her role in the upcoming Han Solo movie back in February. Just a few days following her denial, the first official cast photo was revealed, showing that she was indeed in the movie. But why the lies? Why the deception?
The 31-year-old actress received a Best Female Comedy Performance TV BAFTA for her performance in Fleabag on Sunday night, and when asked about her involvement in the Star Wars franchise, she revealed that she (along with the rest of the cast) was warned not to reveal ANY spoilers for the movie. This apparently also included making up false spoilers to throw people off, which she considered doing initially. The answer to her deception is simple – she was afraid to say anything at all, so instead, she denied involvement altogether.
Phoebe clarifies:
"As far as I know, I am in the Star Wars film, yes. I thought about making up a ridiculous plot for the film and just telling everyone that was the plot … but I've been heavily advised not to do that as well. Poker face it is I'm afraid."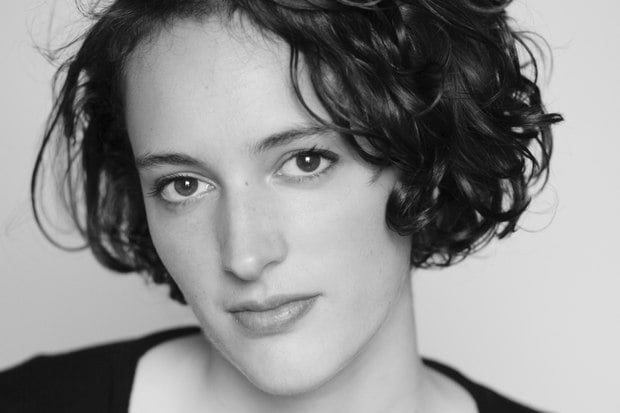 Now that there's no denying that she is in the film, it will be interesting to see what tactics she employs in the future to dodge questions about the movie. For now it seems that "No" might be the go-to response. I am not personally familiar with her work as an actress, but I look forward to seeing what she will bring to the table. It is encouraging that she has been recognized for her comedic chops, and I will definitely be watching her career from now on with great interest.
It has been previously rumored that she will be portraying a CGI character (possibly a droid) in the upcoming Han Solo prequel. Maybe she will provide us with something along the lines of a female version of Alan Tudyk's K-2SO. No matter what her role in the movie will be, there's no denying that there is some great talent on this film, and Waller-Bridge seems to only shine even more light on an already bright cast.
Jordan Pate is Co-Lead Editor and Senior Writer for Star Wars News Net, of which he is also a member of the book and comic review team. He loves all things Star Wars, but when he's not spending time in the galaxy far far away, he might be found in our own galaxy hanging out in Gotham City or at 1407 Graymalkin Lane, Salem Center, NY.