Fourteen New Character Posters for Solo: A Star Wars Story Revealed
Today Disney released a variety of awesome new character posters for Solo: A Star Wars Story both in the US and the UK. Take a look below!
The first batch of Solo character posters came via Buzzfeed.
First and foremost let's take a look at L3-37, the self-made and self-modified droid companion of Lando Calrissian. This wise cracking female droid is voiced by Phoebe Waller-Bridge.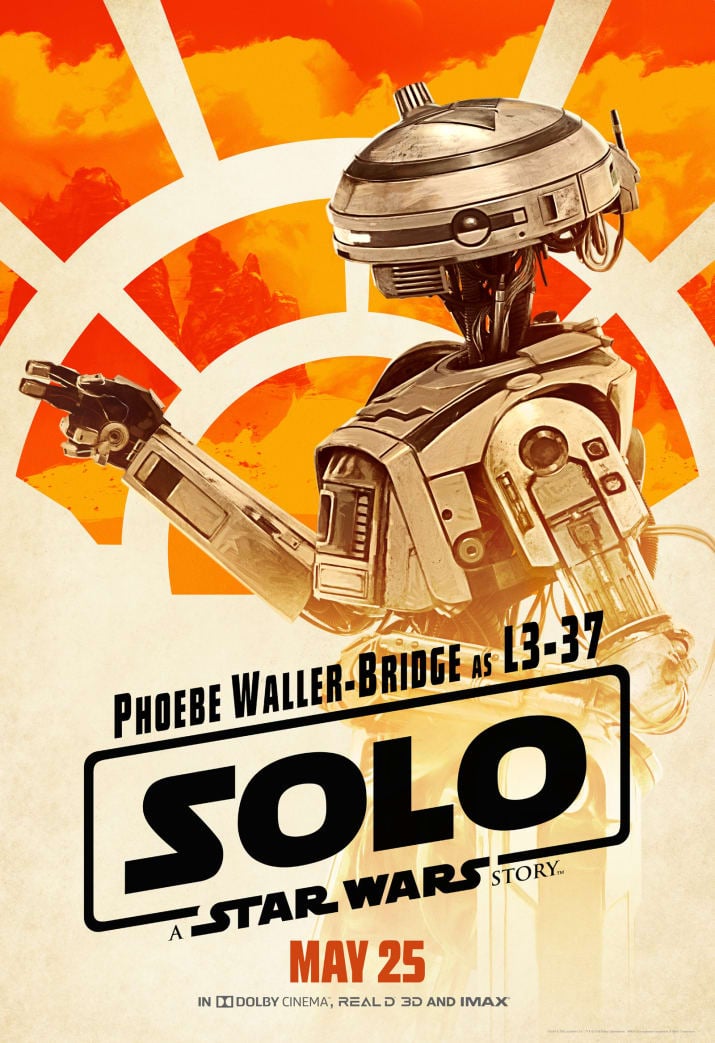 We don't know too much about Rio Durant other than he is voiced by Jon Favreau and is seemingly part of Beckett's gang of rogues.
Paul Bettany as Dryden Vos, the head of The Crimson Dawn, looking villainous in his all black ensemble.
Val (Thandie Newton) is the most capable in Beckett's rag tag group of criminals. Cool, self assured, and a crack shot with a blaster rifle.
Han's mentor Tobias Beckett (Woody Harrelson) with the galaxy's best version of Blue Steel.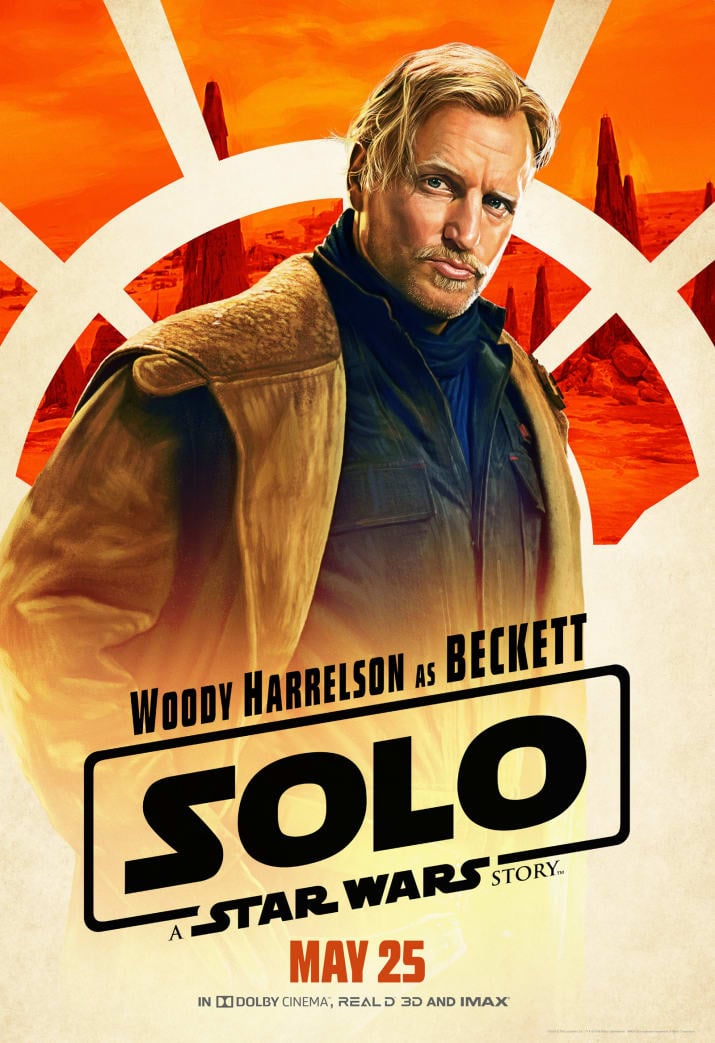 Lando Calrissian (Donald Glover) as the best dressed smuggler in the galaxy.
The mysterious childhood friend of Han Solo, Qi'Ra (Emilia Clarke).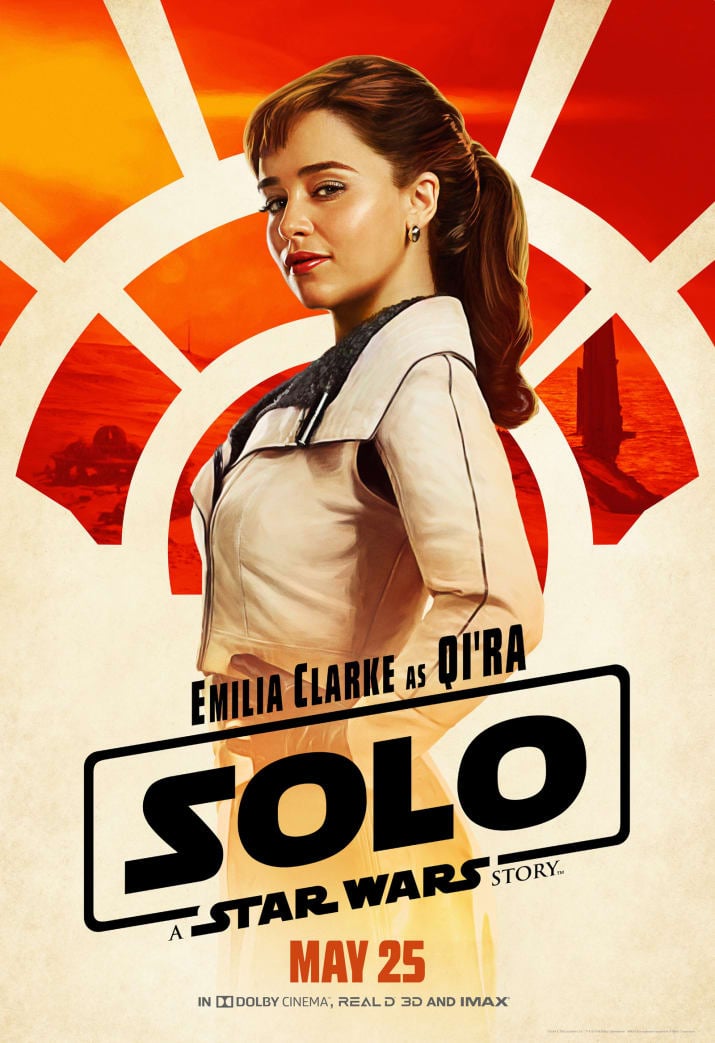 The best co-pilot in the galaxy, Chewbacca (Joonas Suotamo).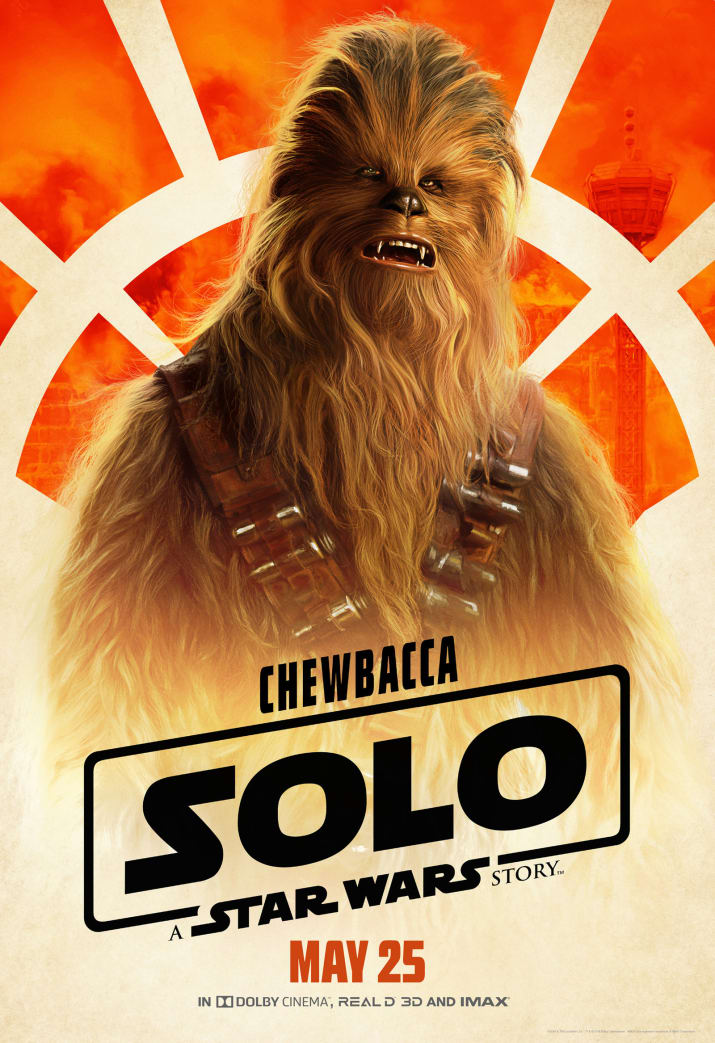 Last but not least Alden Ehrenreich as the young, charismatic scoundrel Han Solo.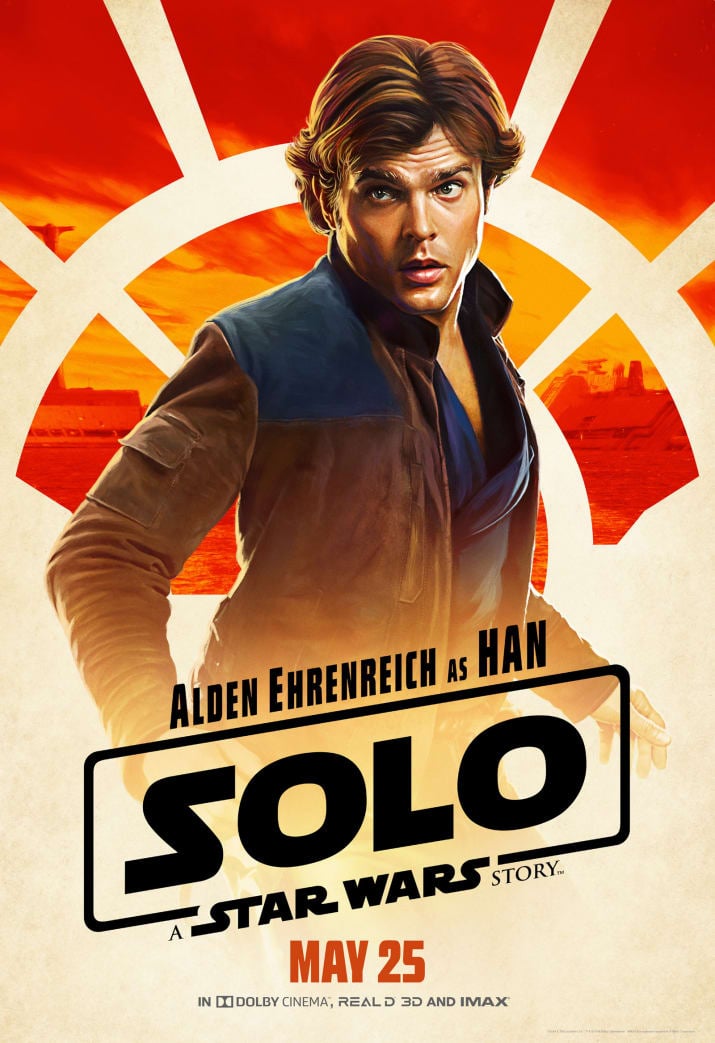 Noticeably absent from these character posters is of course Enfys Nest, leader of the Cloud Riders Gang. Also no awesome character poster for Therm Scissorpunch? Missed opportunity for sure.
Also StarWars UK revealed five more character posters on Twitter with different designs. Check them out: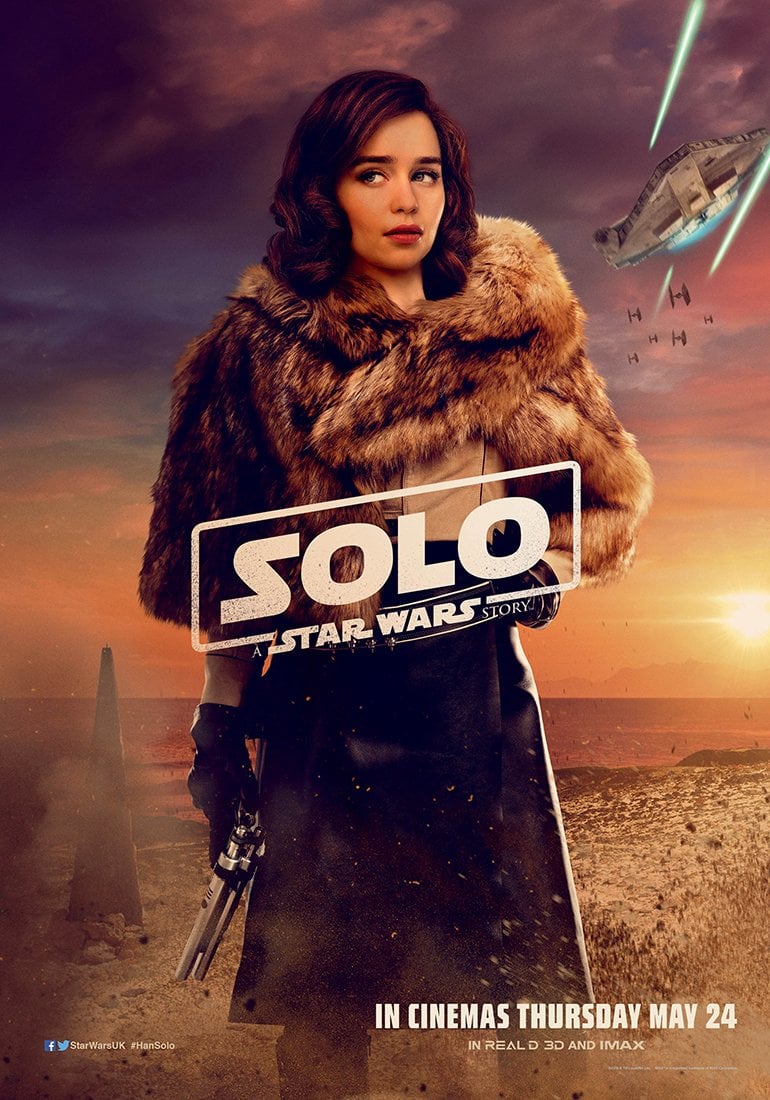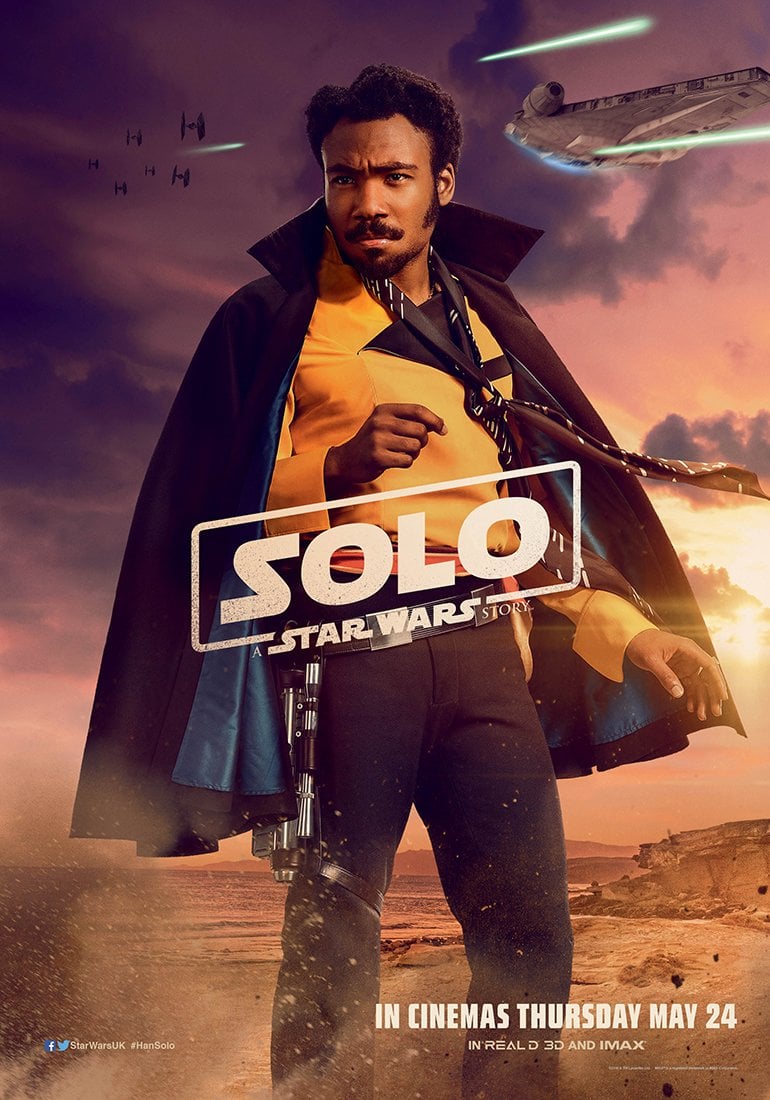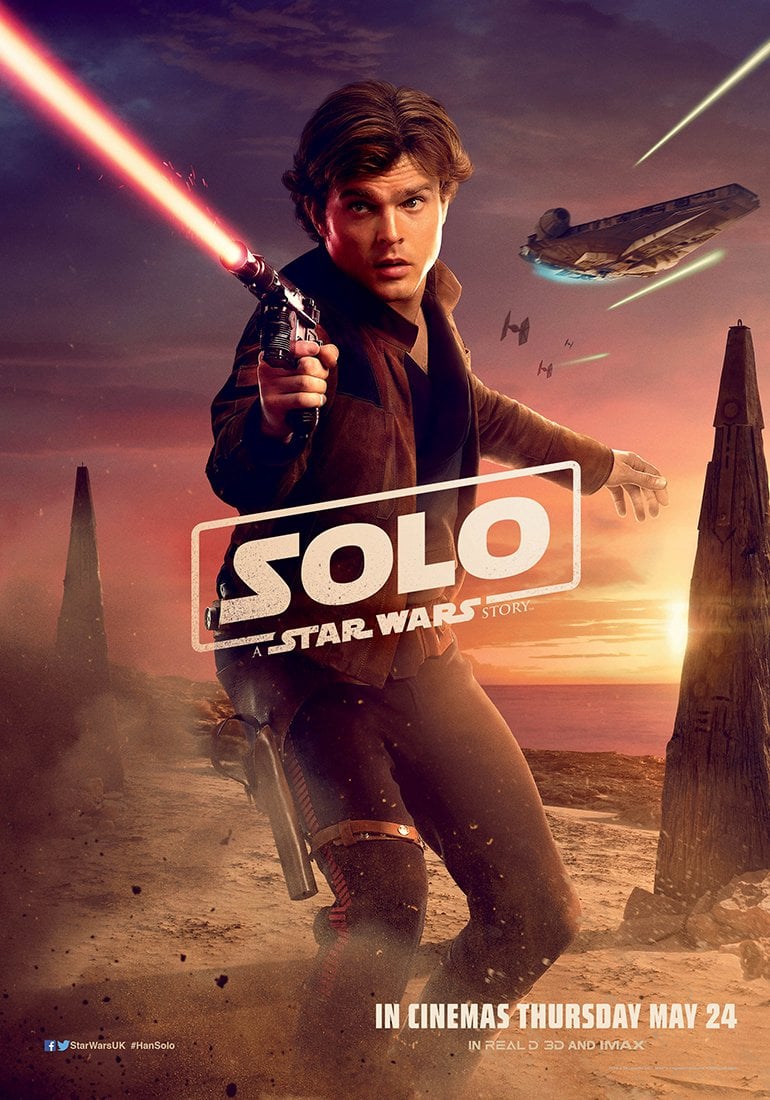 Solo: A Star Wars Story opens in theaters on May 25th.
Justin Kolleda here and I am excited to join the team here at StarWarsNewsNet! As the single, greatest Star Wars fan my mother knows of, I'm looking forward to being part of this awesome community and sharing all of my Star Wars love with all of you. Feel free to follow me Twitter @jkTAP26 for meaningless insight into the human condition. Actually, I mostly just talk about Star Wars and stuff.
Writer and Star Wars lover located in Florida, USA.
"I don't like sand. It's coarse and rough and irritating and it gets everywhere."
- Anakin Skywalker