Updated with the Winners! Giveaway – Win One of Several New Hasbro Mighty Muggs Sets from 'Solo: A Star Wars Story' and 'Avengers: Infinity War'
Hasbro has put out a new wave of Mighty Muggs in advance of the release of Solo: A Star Wars Story. Mighty Muggs are the adorable looking cartoonish figures that can change to feature three different expressions. Tap them on the head and you get a whole new emotion. Who knew acting was this easy?
It looks like this round of figures will feature the central trio of the new film as Han, Lando, and Qi'ra get the "Mugg" treatment here. There is no word yet on if any more characters will be released in the future, but as far as a first round goes, these look like a good starting point.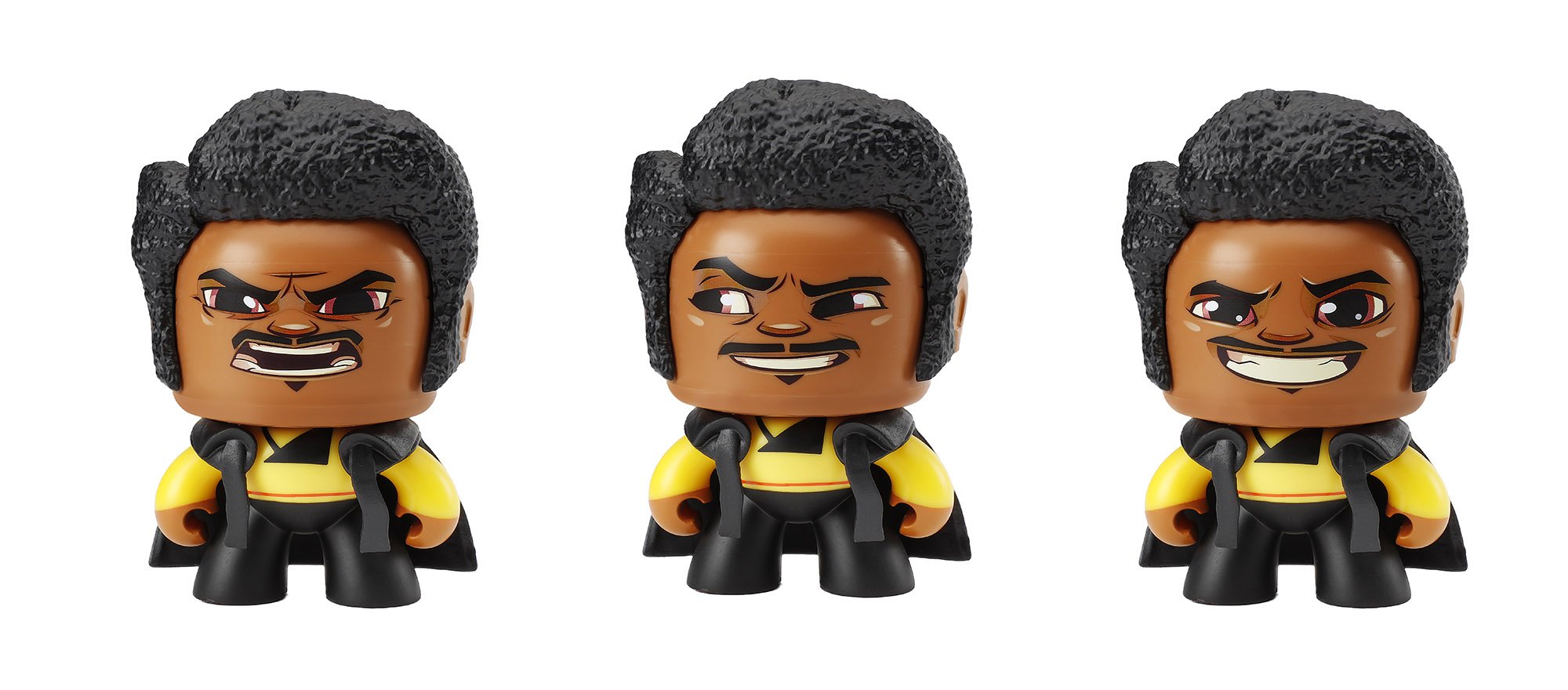 Hasbro is turning heads with the relaunch of MIGHTY MUGGS in January 2018, bringing a new spin to collectible figures. These head-spinning heroes and villains pack a mighty punch, letting fans experience a different side (or sides) of their favorite characters. With more than 50 new characters being released this year from STAR WARS and MARVEL, each collectible figure has a new push-and-turn head feature that instantly changes their facial expressions to match your own: excitement, surprise, happiness, and more. Packed with serious attitude, MIGHTY MUGGS provide a new twist on collectibles for fans of all ages!
Thanks to Hasbro and in honor of the release of the second Star Wars story, we here at SWNN will be giving away a couple of these little guys. So, go ahead and tell us in the comments which SOLO character you're expecting to be the best part of the new movie and why. Everyone who comments will be entered to win.
Here are the Muggs you're playing for:
We will give them away in three sets, with two MUGGS in each set. The sets will be:
Lando & Black Widow
Poe Dameron & Iron Man
Finn & Captain America
Good luck to everyone. There are no restrictions for your country/location, everyone is eligible! We will announce the three winners on Friday.
UPDATE!
And the winners are:
Conner Blase
Weston Konik
Jaros
We will contact the winners via their emails in the following days. Thanks for everyone participating.