Editorial: What Does Avatar 2's Delay Mean for Star Wars?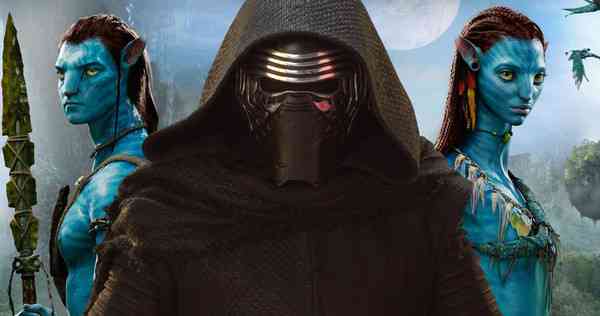 For a time after James Cameron announced that he was finally ready to start filming his four Avatar sequels, it seemed as though there was an unspoken guarantee between The Walt Disney Company and Twentieth Century Fox to let each other take turns conquering the December box office with massive sci-fi releases. But since the announcement that Avatar 2 would be getting delayed yet again, it's safe to say that the internet is calling that plan into question. Here's what the film's delay will mean for Star Wars and Disney's interest in the Avatar franchise as a whole.
The Avatar Franchise Explained
Once upon a time, there was a filmmaker named James Cameron. This man liked to make movies and he was very good at making lots of money, so all but one of the movies that he directed were box office successes, and more importantly, they were all good to varying degrees. Two of his films, however, came in danger of putting Twentieth Century Fox in financial jeopardy – the first being Titanic, which shocked the world by having some of the best legs on any blockbuster ever in spite of being the first movie with a budget of $200M. Over a decade later, the second movie – which relied heavily on the dormant 3-D format – was finally made. Like its predecessor, Avatar blew everyone's financial expectations away when the film made over $2.7B in its global run, making it the highest-grossing film of all time when not accounting for inflation. Unlike Titanic, Avatar had franchise potential that was waiting to be tapped into, and Fox knew that they weren't going to let that opportunity pass.
Avatar has a weird position in popular culture, though. In spite of being one of the most successful films of all time, the movie has largely been forgotten in the years following its release. Titanic left a huge impact on popular culture by becoming the highest-grossing movie at the time, kickstarting Leonardo DiCaprio's career, and being tied to a Celine Dion song that played at literally every wedding for at least half a decade. Not so much with Avatar – the last time popular culture actually acknowledged that the movie exists was about a year or two after its release, and these days you'd be hard-pressed to find any Na'vi cosplay at any of the major comic conventions or anything resembling an Avatar fandom that isn't already ingrained within Cameron's existing fanbase (who usually prefer to gush over Aliens and Terminator 2: Judgment Day instead).
And, quite honestly, that's a shame, considering the effort that was put into creating such a lush world and an extensively-detailed setting (even if that same effort wasn't put into that movie's fairly derivative story). But again, it's worth noting that Avatar made damn close to $3B in a single go. That's no small feat no matter how you look at it, and a studio would have to be insane not to greenlight another one, especially with something that had such an extensive amount of room to grow as a franchise. Given that Cameron has such a successful track record at Fox, and is one of the few science-fiction visionaries that chooses to repeatedly work with the studio, they were going to let him do what he damn well pleased – and that plan involved three sequels, all of which they greenlit faster than you can say "cash cow."
The Avatar Sequels
At some point along the way, the planned release windows for the movies kept getting pushed back as three sequels became four – as development on the scripts progressed, Cameron and the other writers decided that they had too much material for an entire trilogy, and that it would be better to bump up the total length of the franchise by another installment instead of making incredibly long movies. Fox wasn't going to complain about the cost this would add to the budget because they were working with James Cameron, the guy that could have bankrupted their studio twice but instead gave them a pair of movies that grossed $2B+ each, and as The Hobbit showed, stretching your movie out with an extra installment can lead to extra revenue. While the jury's still out on these movies could actually put Fox in jeopardy, there's no denying that Cameron is a master at getting butts into seats – even if it's taken him an absurdly long time to work on a follow-up to his biggest movie ever. Back at 2016's CinemaCon, Cameron officially announced that he and Fox were targeting four release windows for the Avatar sequels (which would comprise a single, massive production) – the Decembers of 2018, 2020, 2022, and 2023 would all have their own Avatar movie, which would link up quite nicely with what appears to be Disney's annual plan for Star Wars sequels and spin-offs… Until Avatar 2 got delayed for the umpteenth time by Cameron's own admission. Shocking.
The current schedule, if Eywa be willing, is that the movies will all hit in the Decembers of 2020, 2021, 2024, and 2025. Why should we entertain the possibility that the Avatar sequels are finally in development (for real this time)? For starters, Cameron admitted that writing movies was always the biggest pain in the ass for him as a director, and has suggested that the reason for one of the delays had to do with the fact that they determined that they'd need a fourth sequel to wrap everything up. Recently, they've gone into casting supporting characters for the next movie as well, which is something they've never done up until this point (at least not beyond saying that most of the key players in the original would be appearing again). Fox probably doesn't want to wait all that much longer, either, as it seems as if it'll take more than late-2000s nostalgia for the original to make sure that these movies do well.
Why Avatar Matters To Disney
Cameron's latest delay in the long saga of promising that we'll get more Avatar eventually has a lot to do with his own perfectionistic tendencies as a director, but it looks like we'll be getting it and some other movies next decade. Still, for a time it seemed like there was a real possibility that Avatar 2 and Star Wars Episode IX would both arrive in 2019, which would have led to a white-hot December. What would a match-up of two substantial sci-fi properties have looked like, you might ask? Well…
Let's just say that it wouldn't end well, and not just for Avatar. While Star Wars would easily be the winner in this situation by means of having a much more active fanbase, the presence of two big-budget sci-fi movies competing with each other in the same release window means that business on both films would inevitably suffer than they would have if they had been released separately. Having two franchise movies of the same genre release so close to one another can prove to be disastrous, as seen with last year's superhero underperformer X-Men: Apocalypse and outright bomb Teenage Mutant Ninja Turtles: Out Of The Shadows being released a week apart from one another. Conversely, Warner Brothers played it smart by bringing Batman V. Superman: Dawn Of Justice's release date ahead by six weeks instead of having the movie open on the same day that Captain America: Civil War did – even if the former did underperform overall, it made upwards of $300M domestically and outdid its immediate predecessor, which is something that neither XMA or TMNTOOTS were remotely close to accomplishing (since neither release managed to make $200M stateside, even though XMA's predecessor did and TMNTOOTS's predecessor came pretty close to it in the much less favorable release window of August).
While Disney would want Star Wars to come out on top over Avatar if the two were released in similar frames – which they won't, as it's good for the franchise to have breathing room – it would still be in their best interest for Avatar to do well. After all, they've just invested a ton of resources in a theme park expansion that's going to open later this month, and if people see the new movies, then that translates to greater park attendance which then translates to more money for Disney… Even if it takes three whole years for park attendance to spike in conjunction with the release of a new Avatar movie. Beyond this, if Avatar and sci-fi franchises like it continue to do well in regions that have been tough for Star Wars to crack in the past two years (looking at you, China), then this can be crucial for Disney's plans to expand their already massive brand.
Scheduling Star Wars (And Avatar, Too)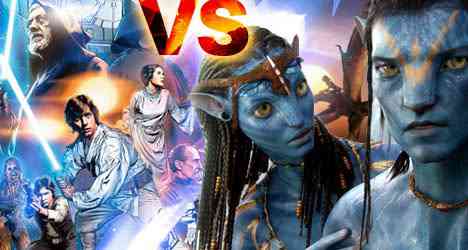 Episode IX has been confirmed to be a May 2019 release, though there's still technically room for the movie to be a December 2019 release – neither of which will be affecting Avatar at the current rate. As it stands, it looks like the only potential conflict of scheduling between Avatar and Star Wars is the 2020 movie that's been planned, but not dated, and it currently looks like that might be a non-issue if Disney is really committed to moving the franchise back to a late-May window. 2018 losing an Avatar movie seemingly gave Lucasfilm another opportunity – Han Solo has been scheduled for a May 2018 release window, but it could move to December should Disney choose. Many have wondered: could Han Solo get a delay to take advantage of the spot that Avatar vacated?
…Probably not. For starters, there's the presence of Disney's Mary Poppins Returns, which is looking to arrive on Christmas Day. Obviously, a Mary Poppins movie isn't going to make Star Wars money, or even Jungle Book money for that matter, but it's a Disney movie all the same and they're going to make sure that they make as much money as possible off of it. Releasing a movie like Star Wars would definitely overshadow that and would cut into the film's profits (case in point: The BFG being one of Disney's biggest flops in recent years after coming off of the heels of Finding Dory). As far as mid-December blockbuster movies go, it appears as though Aquaman is going to fill the void that Avatar 2 left (an interesting decision, given that Jason Momoa's take on the superhero is rumored to be the breakout character of Justice League, which comes out a little over a year prior). Not to mention that another Lord & Miller movie, the currently-untitled Miles Morales: Ultimate Spider-Man animated film that they wrote and are producing, will be released in that same window. Disney might be shrewd as a business, but I think that they have more tact than to do something to screw over two people that are already on their payroll over a movie that they're also passionate about.
A December release is inherently a double-edged sword, as seen with both The Force Awakens and Rogue One – there's room for huge profits when a picture opens, but a lot of your audience disappears once they have to go back to work and school. I honestly don't think that Han Solo is going to make $1B (not that it needs to in order to be successful), and I suspect that the people running Disney don't think so either, so there's no sense in trying to release the movie in December when there's going to inevitably be a huge drop-off at the beginning of January. Especially when a competing blockbuster – the thing that the December release dates for the past three Star Wars movies were designed to avoid – and an animated movie appealing to the same audiences that Star Wars attracts are already there in the first place. Summer is a safe place for this kind of a movie; even if it's crowded in terms of high-profile releases, attendance will be high enough for the entire season that competition won't really hurt it, just in the same way that the Beauty and the Beast remake didn't have to worry about losing business to Logan and Kong: Skull Island in spite of the fact that both of those movies were hits. More importantly, it ensures that Disney's two biggest tentpoles of the year will dominate the entire month of May and a good portion of June, which together form a substantial portion of annual box office profits.
But aside from those existing factors that make such a massive, seven month push-back unlikely, the biggest indicator that there will be no delay is that we never had any official word that a December release date was even being considered for the Han Solo movie. Bob Iger outright stated that the movie was always planned for a May 2018 release window as far back as March 2016. Filming's already underway with a script that's been complete for some time, unlike Rian Johnson's post-TFA rewrites that pushed production up a month and the release date up by seven months (and those were entirely dependent on the changes Johnson had to make in conjunction with changes that were made to the final version of the script to The Force Awakens).
So that just leaves us with room to speculate about future Star Wars movies and how they'll come out in relation to the planned Avatar sequels. Right now, we're still operating on the impression that there will be one Star Wars movie a year for a while, though it's possible that they could take a break if they really want to build up hype for an additional trilogy. However, in the event that a future Star Wars movie ends up being scheduled for a window close to what Fox has planned for Avatar, one should expect the Fox franchise to be the one that budges. To make a long story short: Star Wars shouldn't have to worry about Avatar so long as Lucasfilm sticks to Summer releases, which is looking to be the norm after this December. Avatar, in spite of being the highest-grossing movie of all time, has a lot to prove as an actual franchise, but since Disney has a vested interest in the property, so it's incredibly unlikely that there will be a scenario in which these franchises have to compete against one another.
Are you looking forward to the Avatar sequels? Do you think James Cameron took too much time to make a follow-up to his movie? Let us know in the comments section below.
Grant has been a fan of Star Wars for as long as he can remember, having seen every movie on the big screen. When he's not hard at work with his college studies, he keeps himself busy by reporting on all kinds of Star Wars news for SWNN and general movie news on the sister site, Movie News Net. He served as a frequent commentator on SWNN's The Resistance Broadcast.