Hasbro Continues Its Roll Out of Star Wars and Rogue One Themed Products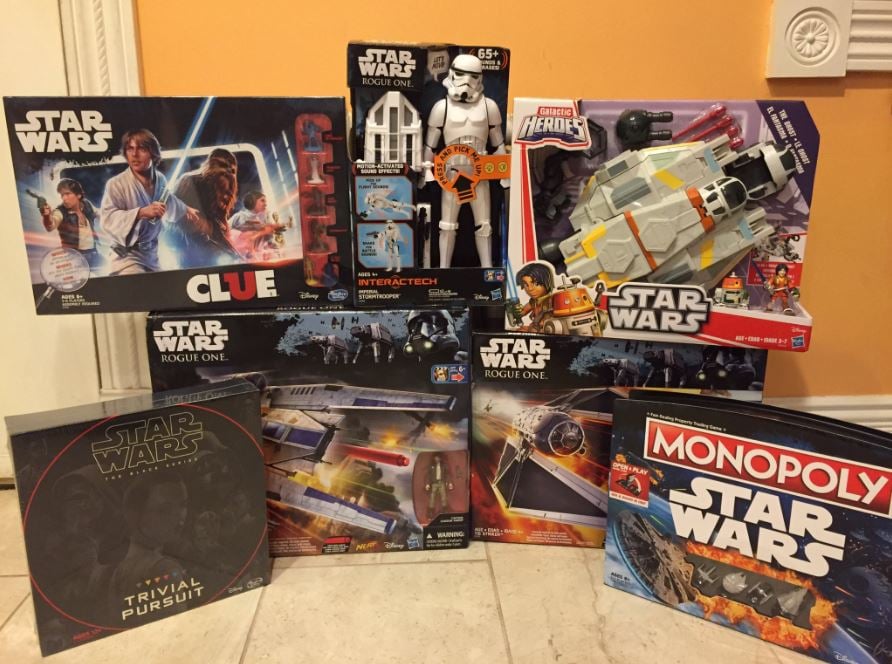 The folks at Hasbro have been very kind to us at SWNN of late, providing us with looks at a number of great Star Wars themed toys and products that they have in stores in advance of the release of Rogue One next month.  This week we were lucky enough to receive some more goodies to take a look at.
When most people think about Hasbro, they immediately think of the many lines of figures that they are great at putting out. But today we got to take a look at some of the fun games and other items they have coming up for this holiday season. Stuff like their U-Wing and Tie Striker toys (which shoot Nerf bullets!) or the Playskool Rebels' Ghost playset which looks like a lot of fun for any of the younger Star Wars fans in your life.
Hasbro also has a line of Star Wars themed board games with standards like Star Wars Monopoly and Star Wars Trivial Pursuit if you feel like playing galactic real estate magnate or dominating your friends and family with your knowledge of Star Wars minutiae. But the one that caught my attention was the cool looking Star Wars Clue that comes with a multi-level three dimensional Death Star themed board. (If the trash compactor isn't a secret passage way then that is a giant missed opportunity Hasbro.)
Needless to say a big thanks go out to Hasbro for sending us these items. But we're not just putting this out here just to make you all jealous of the cool stuff we got. Keep your eyes on SWNN as we'll be giving away a number of these items in the coming weeks. So stay tuned…