The Rise of Skywalker: Images of Upcoming Retail Items Give Us a New Look at the Knights of Ren and Our Main Cast of Characters
We were sent images of puzzle covers and other retail items for Star Wars: The Rise of Skywalker that give us a very cool look at the Knights of Ren wielding their weapons, amidst our other heroes and villains from the sequel trilogy.
The Knights of Ren appear ready to fight, and as with other material we've seen from The Rise of Skywalker thus far, J.J. Abrams' focus is on our new generation of characters (and our supporting crew including Chewbacca, of course).
Earlier this morning we also tweeted an image we were sent from an anonymous source via US retailers, showing an updated version of an image that leaked earlier this year. Now we can deem that image official, though in this shot they have replaced the alien known as Klaud, with Rose Tico.
I was also given some details on the retail setups for The Rise of Skywalker. The big displays will be Rey and masked Kylo Ren, separated, both with ignited lightsabers. Kylo Ren reaching (like in TFA here):
C-3PO, D-O, BB-8, and yes, the legend R2-D2, will all be together on standees (like this older image below but add D-O to the mix). Retailers will also feature collages similar to the mural from Star Wars Celebration Chicago, which encompasses the whole episodic saga leading up to The Rise of Skywalker.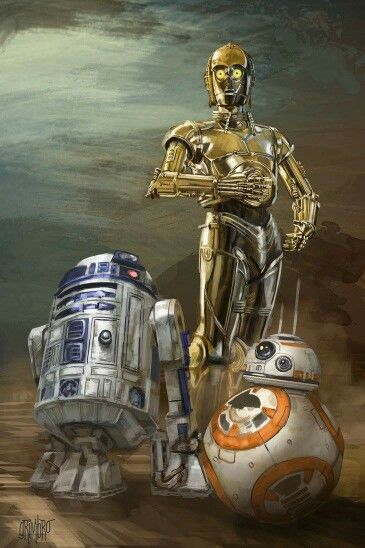 The Rise of Skywalker opens in the US three months from tomorrow, and we'll keep you posted as things continue to heat up!
Thanks to Borys Badtke and other sources for these cool images and information!
John Hoey is the Lead Editor and Senior Writer for Star Wars News Net and the host of The Resistance Broadcast podcast
"For my ally is the Force, and a powerful ally it is."