Length of Bonus Features and Details on the Deleted Scenes for The Force Awakens Blu-Ray!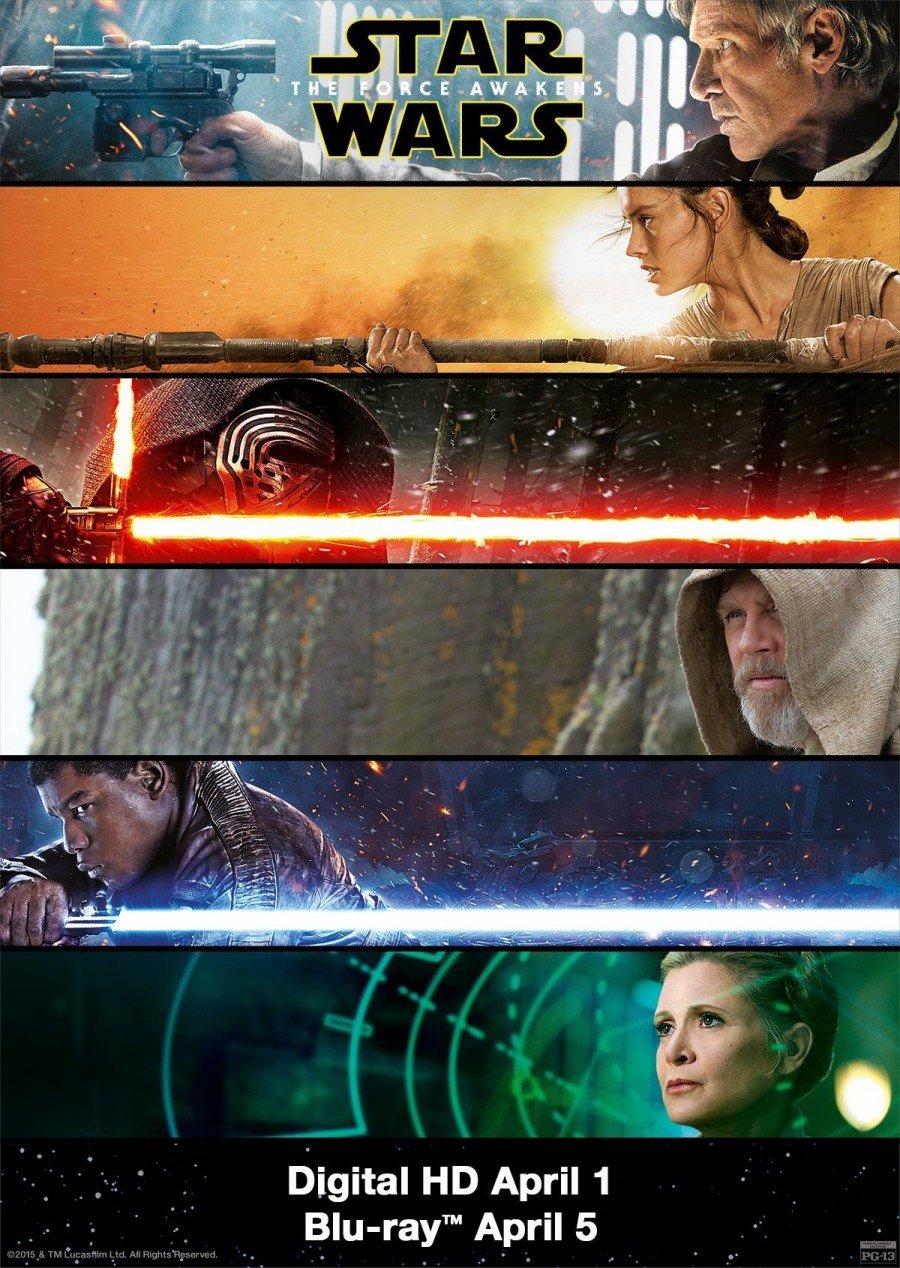 Yesterday we finally got official word on the release dates for The Force Awakens on home video. Today we have some of the specifics around the contents of the additional features that will be available. Specifically the run-time for all additional features and names on the 6 deleted scenes that will be included in the release. This info comes from Disney Australia and is 100% legit.
– Secrets of The Force Awakens: A Cinematic Journey (69:14)

– The Story Awakens: The Table Read (4:01)

– Crafting Creatures (9:34)

– Building BB-8 (6:03)

– Blueprint Of A Battle: The Snow Fight (7:02)

– ILM: The Visual Magic Of The Force (7:54)

– John Williams: The Seventh Symphony (6:51)

– Deleted Scenes:
1. Finn And The Villager (0:31)
2. Jakku Message (0:47)
3. X-Wings Prepare For Lightspeed (0:22)
4. Kylo Searches The Falcon (0:50)
5. Snow Speeder Chase (0:48)
6. Finn Will Be Fine (0:23)

– Force For Change (3:22)
That gives us a total run-time on bonus features at 1:57:42.  This looks to be a pretty standard initial release.  The feature length making of documentary looks to be the highlight of the content.  70 minutes is a decent length for a making of doc.  The rest of the features look to be a bit on the brief side, so are unlikely to go into too much depth.  With a 3D release promised later in the year, it makes you wonder if additional features are being held back for a special edition release that we be used to tempt double dippers.  But considering the limited behind the scenes access during production, even these brief features are likely to be extremely illuminating for fans.
Star Wars: The Force Awakens releases on Blu-Ray and DVD on April 5th.  It will be available for download and streaming from digital services on April 1st.
Thanks to Cantina member adamclark83 for the info.