Get Another Look at Jabba's Sail Barge from HasLab!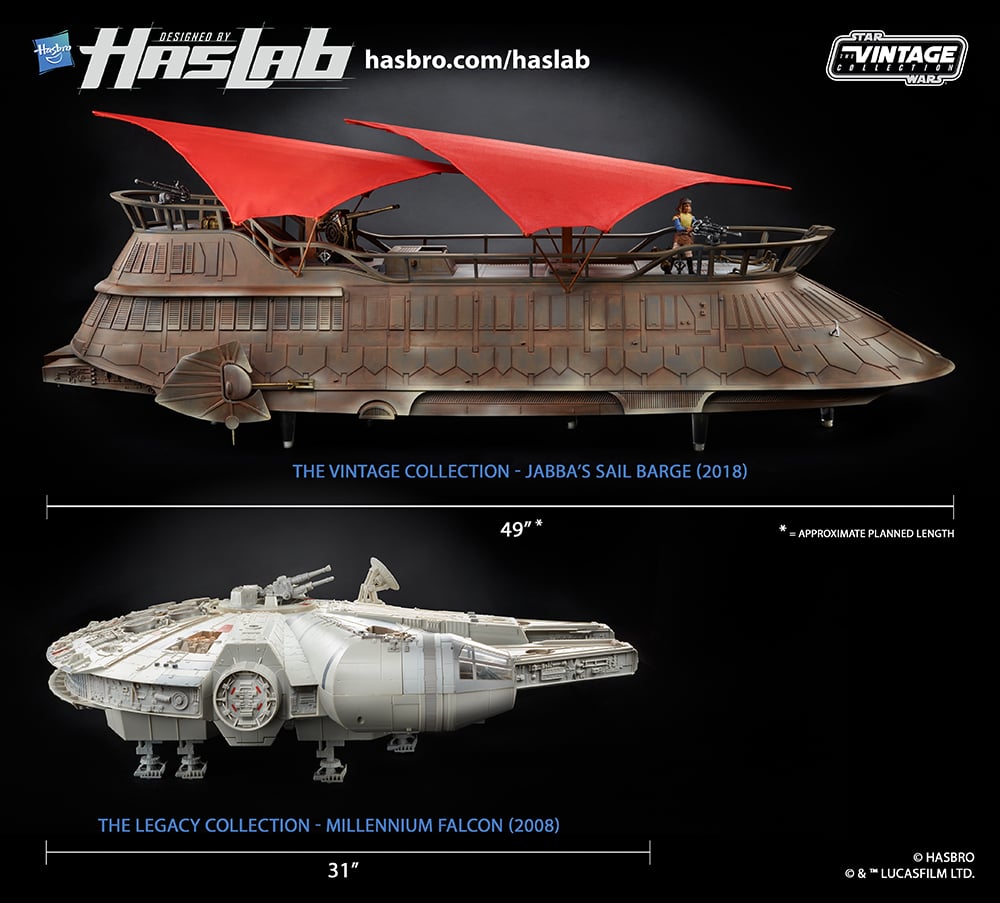 By now most Star Wars fans have probably seen something or another about the Jabba's Sail Barge project from HasLab. This is Hasbro's new and innovative attempt to crowdsource large scale collectibles.
The push has been on for a few weeks now.  In order to meet production demand for the barge, HasLab needs to collect 5000 pre-orders by the end of the day on April 3rd. That's just 5 days left. As of this writing, there were just over 4200 pre-orders recorded, so it seems like this one might just make it in under the wire.
So, in order to tempt more people to purchase this item and subsequently make the dreams of about 4200 other fans come true, HasLab would like the rest of fandom to know one thing. This thing is LARGE.
Yes, as you've probably heard ad nauseam by now, this thing is huge. It is really impressive and if you have the space for it, it seems like it would be a great addition to your collection. For reference, check out this image of the Sail Barge in comparison with the similarly scaled Millennium Falcon (see title image).
This item is going to make an impressive addition to a great many geek galleries. If you want one of those galleries to be yours head to HasLab's site (https://www.hasbrolab.com/) and get your pre-order in before it's too late.