UPDATE! Bel Powley Up For Role In Star Wars: Episode VIII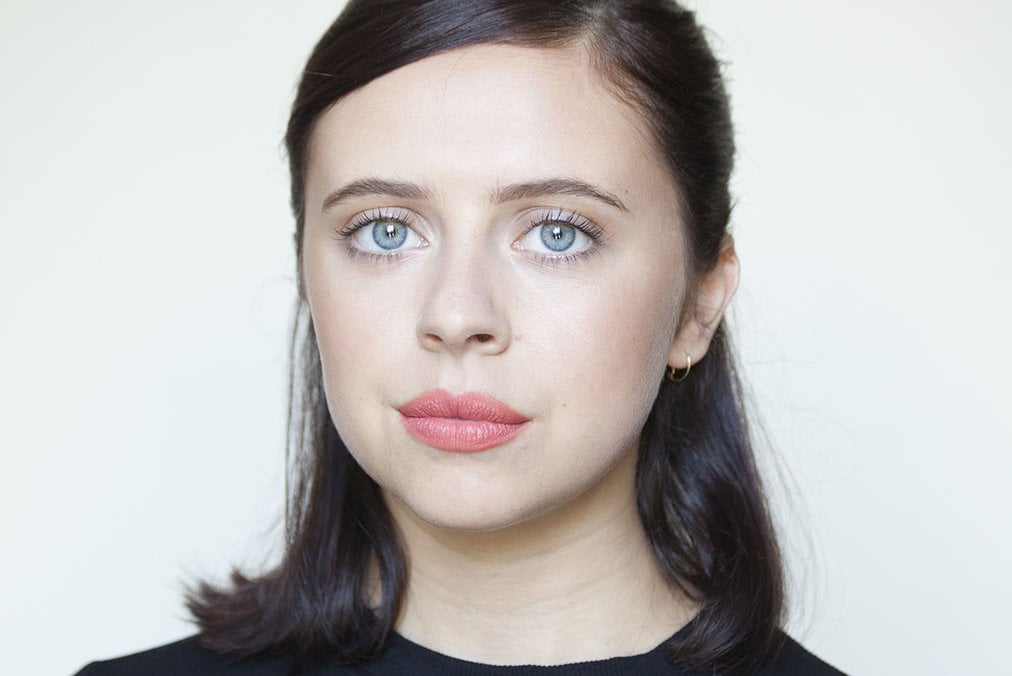 The casting search for that new female lead (or leads possibly) for Episode VIII is still ongoing apparently.  Back in October we reported that Gugu Mbatha-Raw had been cast as the new female lead in Rian Johnson's Episode 8 beating out actresses Titiana Maslany, Gina Rodriguez, and Olivia Cooke for the role.  Well according to Jeff Sneider of The Wrap, this may not be the case.
Sneider, while appearing on Meet the Movie Press, reported that Bel Powley, who is coming off receiving stellar reviews for her work in "Diary of a Teenage Girl", is in contention for the a role in the film.  Sneider also reported that Variety's Justin Kroll told him that Mbatha-Raw did not actually have the part in the next Star Wars film.  Sneider also said that Gina Rodriguez was not out of the running either.  What isn't known is whether this is all for one part or two.  Early rumors had suggested the possibility that there were two significant new female roles being cast, but that has never been made completely clear.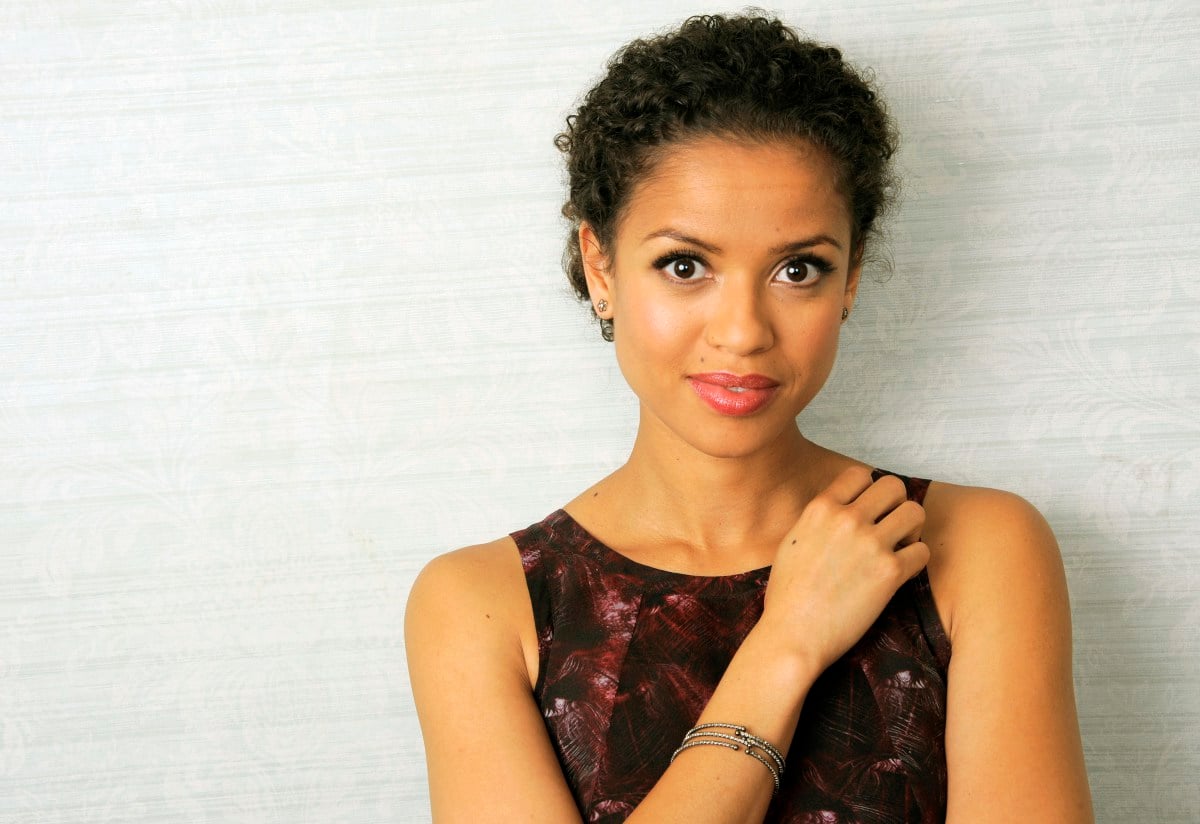 This is all rumor for now and there is a lot of conflicting information flying around, but it seems that Gugu Mbatha-Raw is out (or more accurately…never was in) and that Bel Powley and Gina Rodriguez are in the running to be in Episode VIII.  In what exact capacity remains to be seen.  But, as there were earlier reports that those auditioning for this new female lead were brought in for chemistry tests with John Boyega, it seems that whatever role they play in the Sequel trilogy will have a a lot of interaction with Finn as he moves on from the effects of his altercation with Kylo Ren.
Source: Meet the Movie Press via Indiewire
UPDATE!
There is one interesting detail about Bel Powley. It appears that Daisy Ridley is a big fan of hers. Here's what Daisy shared on Instagram back in August, 2015 (via @daisyridleyfan):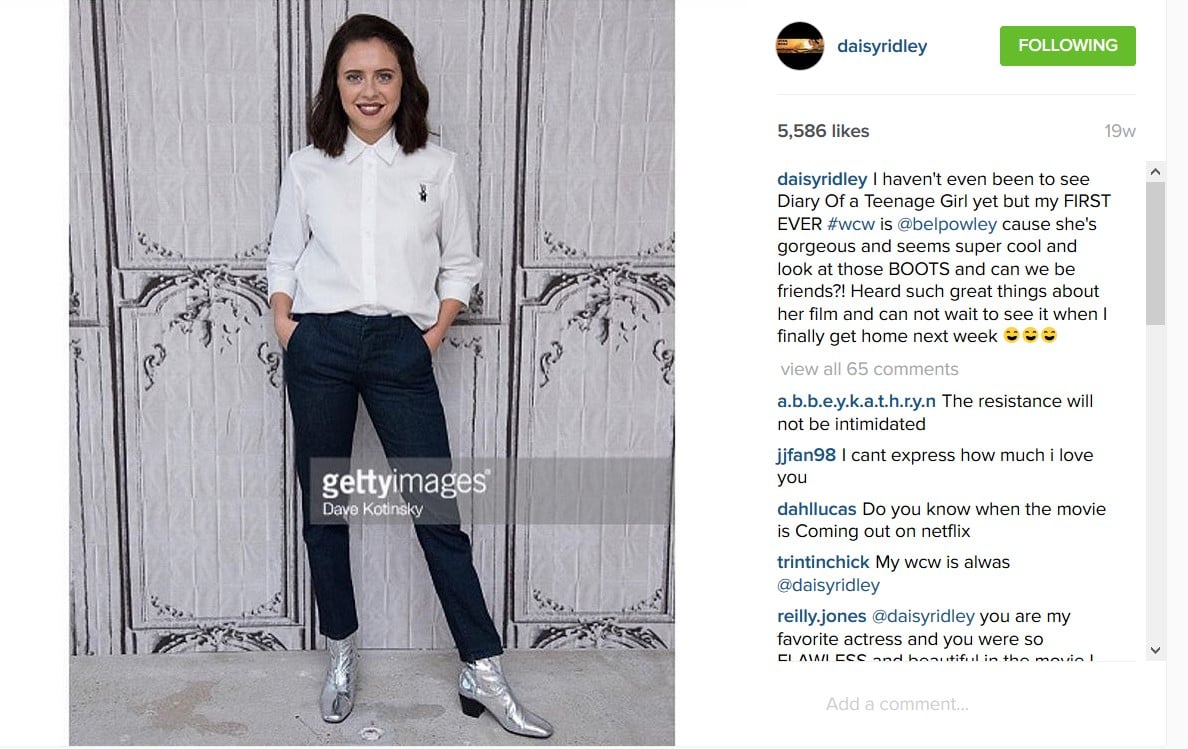 In a later interview, when asked "Who would you want to play you in the film of your life", Daisy responded:
I am going to say Bel Powley, even though I #wcw'ed  her on my Instagram and she didn't like it or comment. I really wanted to be friends, but now I feel like that's a chasm between us.
That's a curious comment. You probably remember the rumors that there will be a female villain in Episode VIII. What if they want to use this "chasm" between the two and cast Powley as the female antagonist that Rey will stand against in the movie? Just a thought…