Week In Review: 2022 'Star Wars' Preview, Palpatine Could Return, New 'Padawan' Book, And More
No one's ever really gone. Could Ian McDiarmid return in a pre-The Rise of Skywalker show or film? Will the use of deepfake tech be the norm for the Star Wars future? We ask this and more in our assortment of articles and podcasts from this last week.
We also preview what to expect in 2022, review an upcoming The Clone Wars guide, report on a new The Mandalorian Marvel comic, and more!
Explore our recap guide to this last week before we begin a new one (hopefully packed with news and reports from upcoming projects we're excited to see).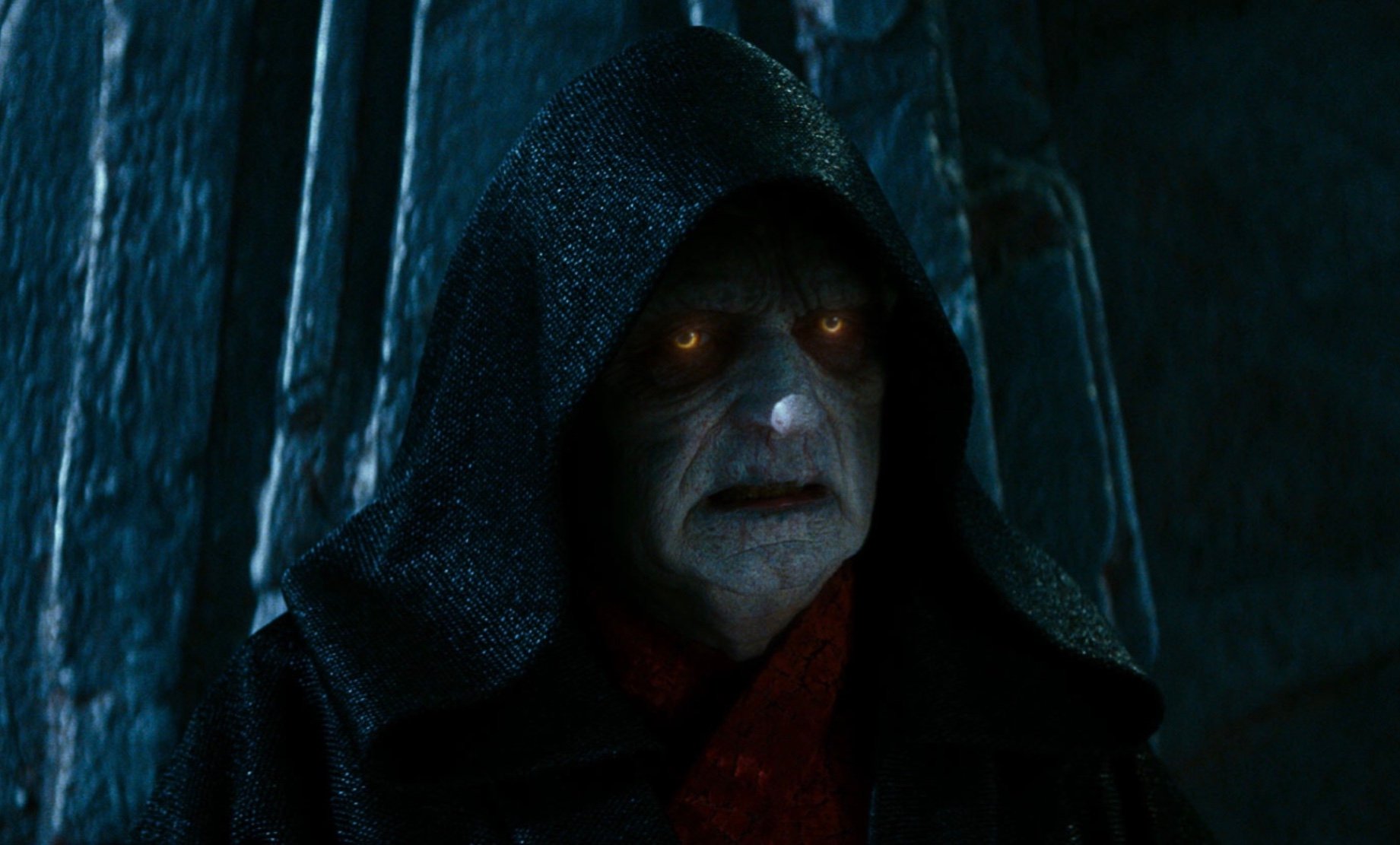 Movies/Film
Feb. 22 – Ian McDiarmid Indicates Palpatine Could Return In Stories Set Before 'The Rise of Skywalker'
Ian McDiarmid may have just hinted that he will be returning, once again, as Emperor Palpatine in future Star Wars content. Read the report!
Podcasts/Videos
Feb. 24 – The Resistance Broadcast – How Deepfake Will Impact the Future of Star Wars
Star Wars used deepfake technology for Luke Skywalker's return in The Book of Boba Fett, and fans were wowed by how far the technology has come. We discuss what impact this constantly evolving technology will have on the future of Star Wars storytelling, from all angles. We also tackle several other topics in our segment Will of the Force like, will Mando's N-1 starfighter survive beyond season 3 of The Mandalorian? That and more including a brief check-in about the upcoming Star Wars Celebration this May! Listen/watch now.
Feb. 21 – The Resistance Broadcast – What Will Pull Obi-Wan Away From Tatooine in Kenobi Series?
The Obi-Wan Kenobi series is on its way and we get into the latest news about the series including what might force him to leave Tatooine and John Williams returning to write the main theme for the series! We also give our takes on the composer for Andor, the potential mystery Star Wars series, the new Old Republic cinematic trailer, and more! We also discuss your submitted questions in #AskTheResistance! Listen/watch now!
Books/Comics/Games/Toys
Feb. 25 – 'The Mandalorian' Season 1 Gets Marvel Comic Adaptation
This summer you're going to have to find the way to your local comic shop as The Mandalorian season 1 is getting a comic adaptation. Starting in June, all eight episodes of the hit Disney Plus show will be retold in an 8-issue series for Marvel. The series is being written by Rodney Barnes (Lando: Double or Nothing) and illustrated by Georges Jeanty (The High Republic). Check it out!
Feb. 25 – Disney Reveals Cover for 'Padawan', New Novel Focused on Young Obi-Wan Kenobi Training With Qui-Gon Jinn
Disney Lucasfilm Press has revealed the official cover for the upcoming novel Padawan, from author Kiersten White. The new book will focus on the training of young padawan Obi-Wan Kenobi under the guidance of Master Qui-Gon Jinn, in a story seemingly set before the events of Claudia Gray's Master & Apprentice. Check out the report!
Feb. 24 – Review: New 'The Clone Wars' Guide Is an Exciting and Extensive Look The Series Deserves
We had a chance to check the upcoming The Clone Wars guide by Titan Magazines (almost 150 pages of substantial content!) before it launches on March 29, 2022. It's a refreshing, fascinating, and comprehensive exploration the series deserves. Discover our preview before pre-ordering this outstanding guide!
Feb. 21 – First Glimpse at New Lightsabers Toys Tied to the 'Obi-Wan Kenobi' Series
Disney just announced a new set of toys during Good Morning America, including two new lightsabers from Obi-Wan Kenobi and Darth Vader. The artwork on the box they come in might be our first glimpse at their respective looks in the upcoming series.
Feb. 21 – Review: The Investigation Ends in Carnage in 'Star Wars – The High Republic: Trail of Shadows' #5
The Trail of Shadows mini-series comes to an end in this explosive conclusion. It's a worthy end to what has been some of Daniel José Older's best work in Star Wars. This might not be the series' best issue, but it's definitely a fitting end. Read our spoiler review!
Feb. 21 – Dark Horse Comics Doing an Omnibus Reprint of 'Star Wars: Rebels' Minicomics
News on Dark Horse Comics returning to printing Star Wars stories this year broke in late 2021, and now more details may have been revealed. A new omnibus compiling issues #1 to #35, #37, and #39 of Star Wars: Rebels Magazine, as well as #1 to #4 of Star Wars: Rebels Animation Magazine, is already available to pre-order from the aforementioned comic house. It will be released on July 6th, 2022. Read more!
Features/Editorials
Feb. 26 – Lucasfilm's Lynwen Brennan To Be Honored by Visual Effects Society
This year marks the 20th anniversary of the Visual Effects Society's annual awards ceremony and on March 8, 2022, as first reported by Deadline, Lynwen Brennan, Executive Vice President and GM of Lucasfilm, will be honored in recognition for her many years of work in the visual effects and film industry with this year's Lifetime Achievement Award. Check out the feature!
Feb. 23 – A Quick Look at All 'Star Wars' Titles That Will Debut In 2022
The artist, formerly known as the deadliest bounty hunter in the galaxy, is headlining a year full of adventures in a galaxy far, far away. From the Mandalorians to nonconformist storm troopers and even to the return of the chosen one, Star Wars has a treat in store for fans. So, relax and look at the binary sunset to the future, to the horizon at what is ahead. Here are all things Star Wars fans should look forward to in 2022. The list also includes the publishing side of things. Explore our preview guide!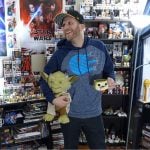 Tony Gorick is a self-proclaimed candy connoisseur with a passion for Star Wars and roller coasters. Whether he's working at his friend's arcade or watching classic Saturday morning cartoons, he does so with unsettling enthusiasm.