'The Mandalorian' Season 1 Gets Marvel Comic Adaptation
This summer you're going to have to find the way to your local comic shop as The Mandalorian season 1 is getting a comic adaptation. Starting in June, all eight episodes of the hit Disney Plus show will be retold in an 8-issue series for Marvel. The series is being written by Rodney Barnes (Lando: Double or Nothing) and illustrated by Georges Jeanty (The High Republic).
Here is the cover for issue #1: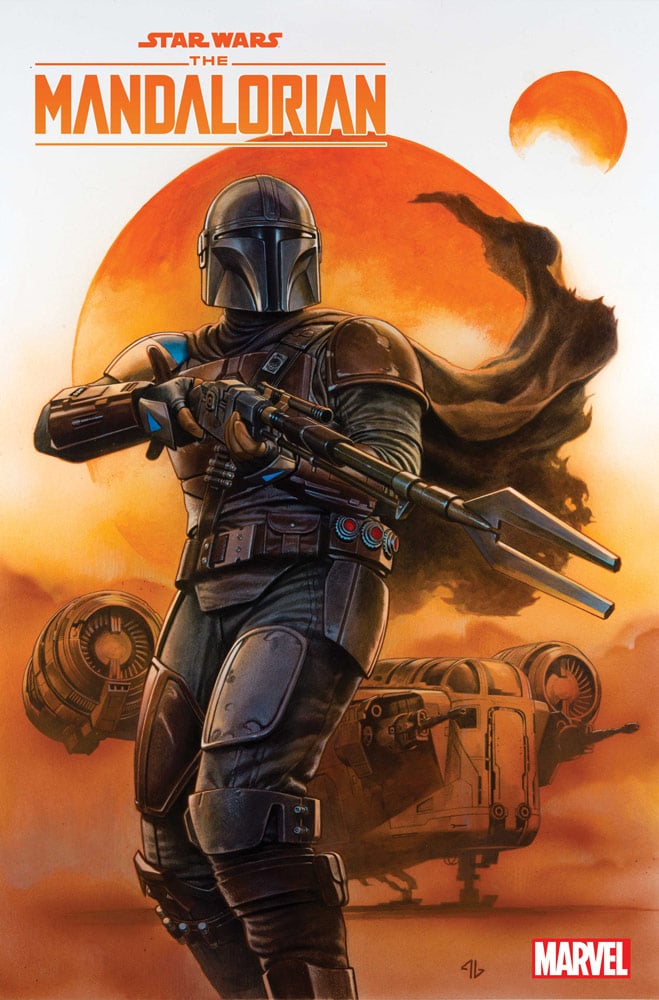 StarWars.com spoke briefly with the writer and artist to discuss the series. On getting a chance to retell the story, Barnes said:
"The story of the Mandalorian checks so many boxes of the stuff I'm passionate about…I love Westerns, fantasy, science fiction, comedy, drama…it's a dream gig for any writer. I'm just glad I was chosen for this assignment!"
Jeanty gave some insight into his approach in drawing the now iconic character and his own section of the Star Wars galaxy:
"I've always thought an artist's style is a lot like writing in short hand. It's very subjective. What I bring to Star Wars is my detail and love for a galaxy far, far away…Star Wars, especially where bounty hunters are concerned, is a messy landscape. I love drawing all the little details. My look has always be detail oriented, and with The Mandalorian there is so much going on with the character and  in the background, and I look forward to adding visually to the already rich tapestry that makes up this universe!"
This adaptation shouldn't come as a major surprise. The next question will of course be if season 2, The Book of Boba Fett, and other Disney Plus shows will see similar treatments in the future. As stated earlier, each episode will get its own issue but it remains to be seen how beefy each issue will be given their varying lengths. As with any adaptation, some material will certainly be on the cutting room floor. It will be interesting how the show's events will be reframed to add something new for those familiar with the show.
Back in 2020, supplemental material was announced for The Mandalorian, which included a Marvel comic. Some of that material had since been canceled, but nothing was ever officially said about the comic. This appears to finally be the aforementioned release from Marvel, but that hasn't been confirmed.
The Mandalorian is not the only new comic coming soon. Han Solo & Chewbacca #1 releases in March, and a new Obi-Wan series arrives in May.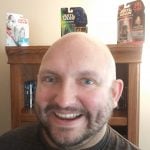 Nate uses his love for Star Wars and movies in general as a way to cope with the pain of being a Minnesota sports fan. When he's not at the theater, you can usually find Nate reading a comic, listening to an audiobook, or playing a Mario video game for the 1,000th time.