Jennifer Beals on Becoming Madam Garsa Fwip and Her Appreciation of Star Wars Storytelling
Jennifer Beals portrays Madam Garsa Fwip, the powerful owner of Mos Espa's Sanctuary, in The Book of Boba Fett. In a recent interview with W Magazine, the 58 year-old actress talks about life, welfare, beauty, and of course, Star Wars. From her appreciation of the franchise's storytelling themes, to what it's like becoming a Twi'lek and collaborating on the look of her character, the Flashdance star seems to be really embracing her trip to a galaxy far, far away.
Ever since she was revealed as a character in the first trailer, Beals seems to dominate the screen with her grace and charm whenever she appears.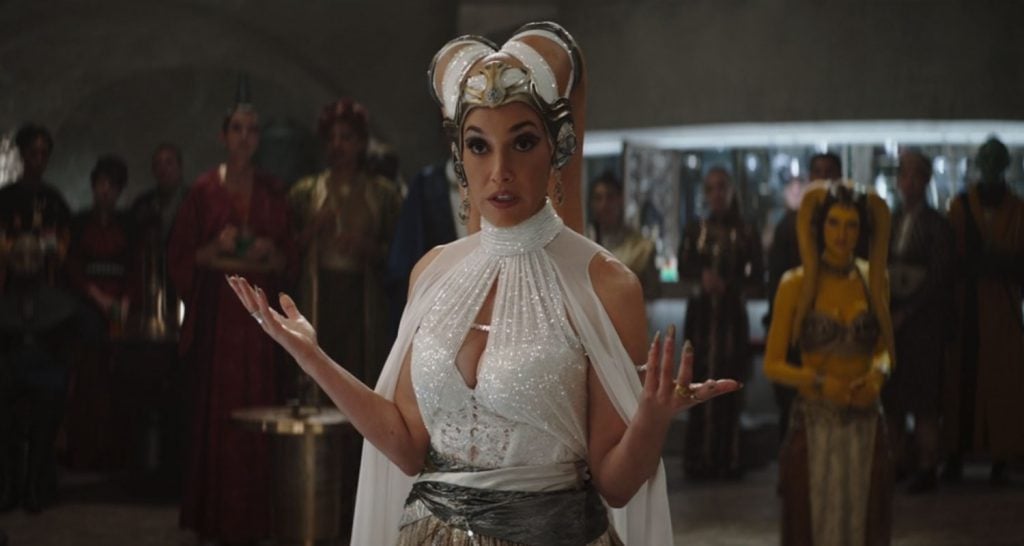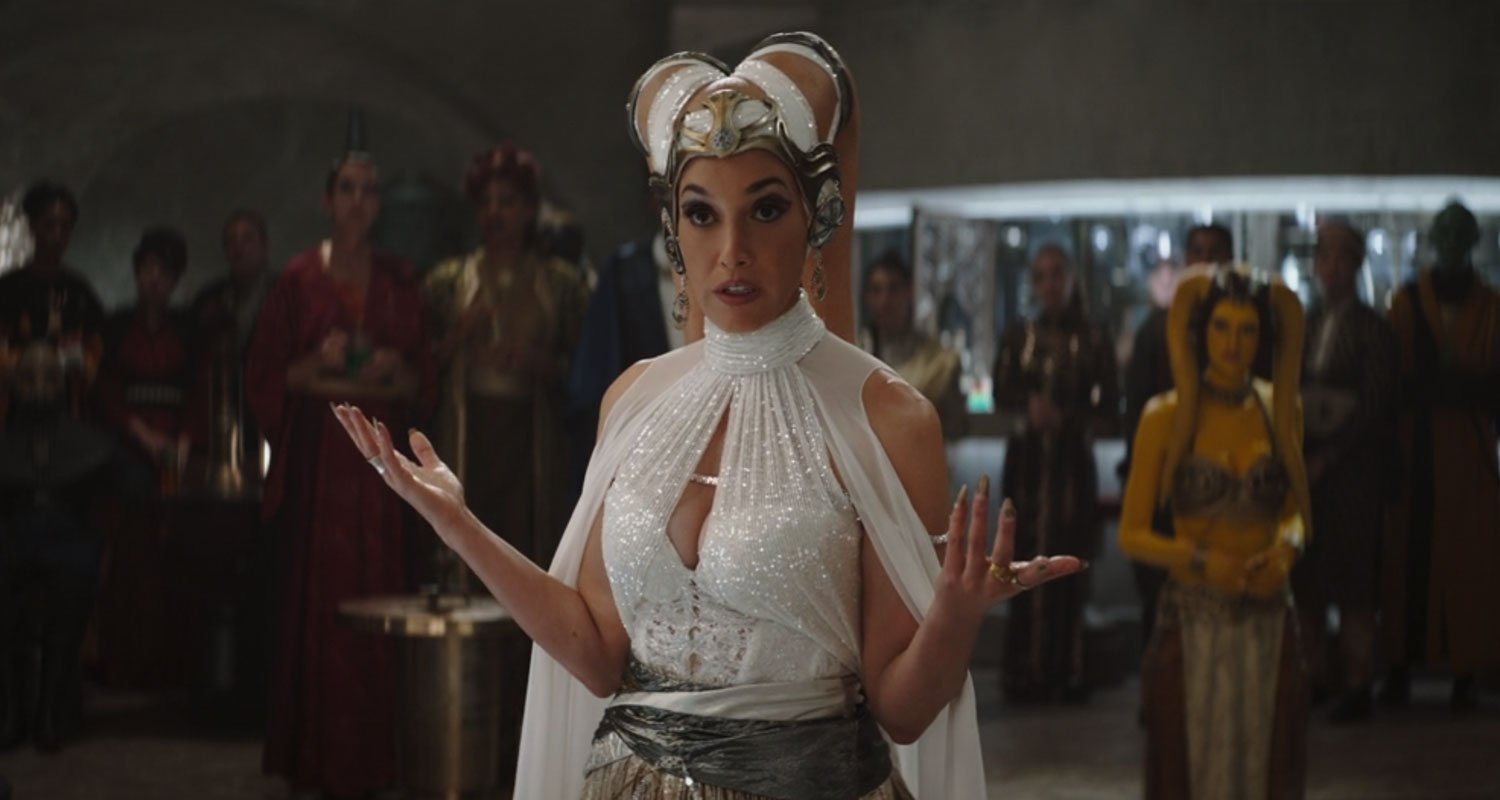 She kept her role secret for a long while, which gave her enough time to learn and sink her teeth into the story. When asked whether non-fans should watch The Book of Boba Fett, she answered:
"Well, is there such a thing as a non-Star Wars fan? I don't understand that. I am with you in that I had only seen the films, so I hadn't taken a deep dive into all the other worlds that were built, but it's just so extraordinary. It's so mythic, and by being mythic, feels intrinsically true. [There are] themes of redemption and themes of survival—what it is to care for a child or what it is to care for your world. To me, that's incredibly compelling to see on such an epic scale".
Ever wonder what it is like to wear official Twi'lek lekku? Well now you know:
"Brian [Sipe] and Alexei [Dmitriew], who were responsible for those beautiful creations, made a concerted effort to fit me so precisely that it didn't affect my head movement too much. They took images of me and then they did a 3-D rendition on the computer. I got to see it one day and I was like, "Oh my gosh, what is that?" And they were like, "Oh, this is how we make them. We measure your head and look to see where the exact point would be for the greatest amount of weight and how it would affect your spine." The technology around it is extraordinary".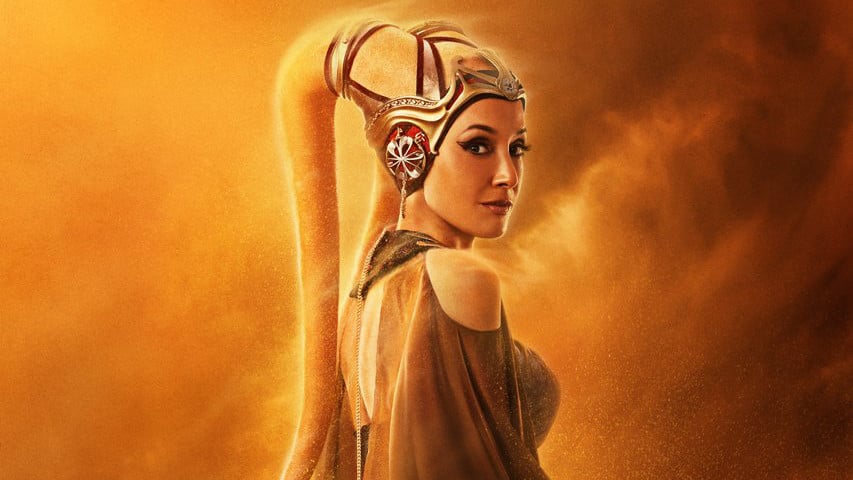 Beals was also able to collaborate with costume designers and the makeup team on the look of Madam Garsa, which has culminated in a powerful presence that emanates from her beauty and confidence in every scene. She addressed her character's look, and how it came to be what we see on screen:
"The moment I was cast, I reached out to makeup, [Dmitriew], and costume, Shawna [Trpcic], to create a shared document where we could explore ideas together. I was working on The L Word, and it was a little tricky with Covid to get together. But I did tell Shauna, "as many fittings as you need, I will get myself to you because I know this is challenging." And she does have wands back there, where she does, I think, do a "bippity boppity boo" and just creates things. From the moment we all started working together, they asked for my ideas and my input, which was wonderful. And doesn't always happen, frankly. One of the things that we talked about was the eye makeup.

For some of the [costumes] Shawna came up with, we thought it would be really beautiful to create Garsa's version of a cat eye. Her dresses flow with a steely kind of femininity and she sometimes has this metallic collar that tells you there's something at play other than flowing fabric. She's powerful and she's shrewd. She knows how to live strategically, how to survive. And so when we were thinking about the makeup, we thought a throwback to the Egyptian lineage would be interesting. The cat eye is a nod to really the most recognizable sign of beauty, status, health, and makeup. Once Alexei was happy with the shape, he created stencils to apply the makeup precisely and quickly episode after episode. He's like, "Oh yeah, I'll make a stencil," and I go, "Of course you will".
Be sure to head to W Magazine to read the full interview, where Beals also explains her health and wellness practices, like exercise, healthy eating, and skin care. Maybe if we all take some of her advice we can age as well as The Book of Boba Fett's veteran cast!
The Book of Boba Fett episodes debut every Wednesday on Disney Plus. Also, check out our review of Chapter 4 here, and the latest episode of The Mando Fan Show, ahead of a new episode which should be quite exciting.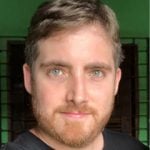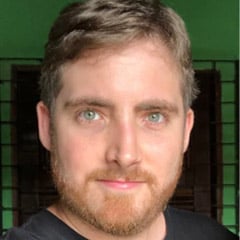 Clovis Bezerra has been a Brazilian Star Wars fan for as long as he remembers. When he's not working or with his family, he most definitely is reading a book or watching a movie.
John Hoey is the Lead Editor and Senior Writer for Star Wars News Net and the host of The Resistance Broadcast podcast
"For my ally is the Force, and a powerful ally it is."